In case you want to have a lifelong impact on others then an education and training career is the best option for you. This domain includes the art of teaching, planning, and administration in schools, colleges, and other educational and technical institutes. To provide education to the students the teacher is the most important need to teach the students. The education system offers a wide range of employment opportunities to candidates. The candidates looking for Education Jobs in Pakistan can get updates by going through this platform. The employment opportunities in the education sector are available for all the candidates having different academic backgrounds and experience levels. A career in education is divided into three categories include Administration and administrative support, Professional support services, and Teaching and training
Careers Opportunities In Education
A career in education is considered one of the most rewarding careers as compared to the others. Earning a degree in education is an important step to become a teacher. It is not compulsory that in this career the candidates have to teach in the traditional classroom, an education degree allows the candidates to encounter many other growing opportunities through which they can make rapid progress and have a successful career. There's no doubt that teachers have the power to make the lives of the students but besides the teaching, there are also many other education career paths that the candidates can select according to their interests. The candidates that are in the search of theteaching vacancies 2022can get updates from ilmkidunya.com.
Teaching Jobs In Pakistan
There are manyteaching jobs in Pakistanthat the candidates can pursue. The candidates are informed that there are also various growing careers in education that are in demand and include Postsecondary Teacher, Postsecondary Education Administrator, Curriculum Developer, Schools Counselor, and Special Education Teacher. The candidates can make the career choice by considering the education jobs in the demand and the job opportunities that are suitable according to their skills.
Education and Training Jobs on Ilmkidunya
Welcome to the Education and Training Jobs page.Education and training is an exciting occupation choice for those who love working with people and helping them learns new things. Education and training of professionals act as mediators for learning through virtual classroom or presentations or individual instruction to help students learn complex subjects. Teachers and trainers to plan, develop and assign lessons, then evaluate students on their understanding of the lessons. Instructors can work in a corporate environment or a private or virtual, to help others achieve their goals. Some titles for teacher and trainer teacher, coach, teacher, faculty, curriculum developer, Professional, and the director of the program.
If a career in education and training is in your future, be sure to check out the many contracts, Freelance, part and full-time opportunities available here. Ilmkidunya job section offers scanned copies of Education & Training jobs from the newspaper and adds early in the morning. So if you are looking for a job the public or private sector, you're in exact place. The motive of this page is to provide daily published Pakistan Newspaper Jobs in one junction for all job searchers. We have job alert services which are very suitable for you simply you will leave your Email address our staff will provide you alot of information about Education & Training jobs. You can also share these jobs to your class fellows. Our goal to share best ranked newspaper jobs which will fulfill to your prospects.
Teaching Job Description:
The job description is quite helpful for giving information to the candidates regarding different aspects of the job. These aspects include job responsibilities, eligibility criteria, and many other incredible factors. There are a lot of teaching jobs in Pakistan that help people to select the perfect option of employment. Following are some aspects that clarify teaching job requirements:
The main duty of the teachers is to deliver quality lectures to the students. Proper planning and preparation of lectures are also involved in the job duties. Multiple jobs in education and training are presented which play a vital role in the development of the country.
They are responsible for conducting assigned classes at the scheduled time. They must be able to manage the timing of the lecture properly.
They play a significant role in the emotional and intellectual development of the pupils.
FAQs
Requirements for a career in Education & Training:
The field of education & training is quite vast and people can earn handsome salaries with this remarkable field. To get govt teaching jobs in 2022 Punjab, the candidates have to understand the eligibility requirements thoroughly. The requirements for initiating the careers in this field are given below:
The candidates must have a bachelor's degree for finding jobs in the field of education. Different institutes specify the educational career percentage for specifying the eligibility criteria.
However, more employment opportunities are offered in the case of holding a Master's degree.
Some institutes offer jobs to experienced candidates who have completed any training program during their academic careers.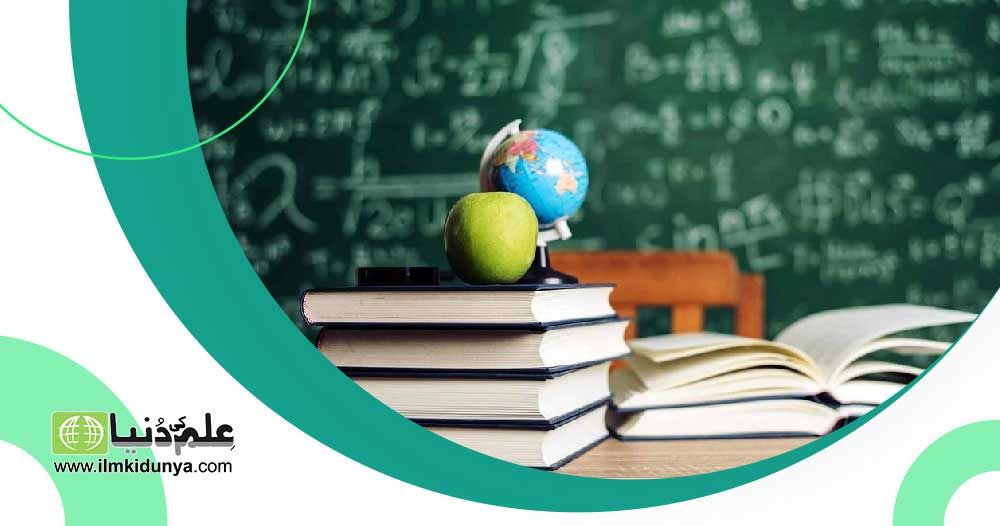 Best Career Options in Education Field:
Different career options are offered in the field of education for the sake of user satisfaction. Multiple careers in the field of education help people to select their desired option.
Postsecondary Teacher
Postsecondary Education Administrator
Curriculum Developer
Schools Counselor
Special Education Teacher
The candidates can start their career in the education field by selecting an option of their desire. A wide range of benefits besides attractive salaries is offered with these career options.
Skills Assessment for Teaching Jobs:
The teaching skills of a candidate are assessed for offering their dream jobs. Some skills are checked in a candidate to evaluate whether he is capable of delivering lectures perfectly or not. A professionally skilled candidate responsible for performing all the assigned tasks remarkably. These skills are as follows:
Communication skills play a vital role in making the performance of the teacher perfect. The information is delivered in a better way with the help of this aspect. The relationship between students and teachers is also improved in this regard. The teachers need to reduce the communication gap to satisfy the needs of students.
A teacher needs to be highly dedicated to his work. It is accountable for improving their performance as well as their work potential. If the teachers perform their tasks perfectly, then more students can be satisfied in this way.
The teachers have to perform a lot of tasks at a time to increase their productivity. Thus, they must be able to handle multitasking. The performance of the teacher majorly depends on this aspect. The teachers should manage all the assigned tasks appropriately to increase the efficiency of their performance. This skill is considered essential for getting teacher training jobs.
Confidence is also an essential factor that allows teachers to perform their duties perfectly. It permits teachers to deliver their lectures flawlessly. If the teachers deliver information confidently, they are more likely to grab the attention of students. The satisfaction of the students is necessary and it can be achieved with the confidence of teachers.
Special Training Programs for Teachers:
Proper training is also offered to teachers for improving their performance. Appropriate training in the field of teaching is required for improving the performance of the teachers. The work of teachers is of great responsibility and it should be handled with more care. Several training programs are offered in Pakistan for improving the skills of teachers. Let's discuss these training programs in detail:
Pre-Primary Teacher Education Training:
This training program is divided into different types that include Montessori, Kindergarten, etc. At least higher secondary education is required for taking admission to this training program. The duration of this course is almost 1 year. However, some institutes are offering training programs for two years. In this program, teachers can learn different tools and strategies for teaching students quite efficiently. You can relish your desired teacher training jobs in 2022 by meeting the eligibility requirements quite effectively.
Primary Teacher Training:
Primary teachers are trained in this program through proper instructions. The minimum education required for getting enrolled in this program is higher secondary education. Elementary and Secondary training is offered for the sake of the candidate's benefit. After the completion of this training program, the candidates can relish a wide range of job opportunities in the teaching field. A lot of teacher training jobs in Pakistan are offered for the sake of people's satisfaction.
Secondary Teacher Education Training:
In this training program, the teachers can attain relevant knowledge regarding effective teaching methods. Graduate teachers for secondary or higher secondary classes are prepared in this way. The duration of this course is one year. This course majorly focuses on the principles and methodology of teachers. A B.Ed degree is offered to the candidates for developing more effective teaching skills. The minimum education required for this program is graduation.
Higher Education Training Programs:
These training programs play a crucial role in making teachers experts in their field. The main purpose of these programs is to develop better interpersonal skills. Different private teaching jobs in Pakistan are considered the perfect option for offering more employment prospects to the people. The courses offered in this program are of four types:
i). One-year M.Ed program:
If you have passed the B.Ed examination, you can apply for this course. This program is accountable for facilitating people with multiple job opportunities. The candidates can be appointed as lecturers in training schools and colleges after the completion of this course. Moreover, various administrative posts are also offered in this way. Most government teaching jobs in Pakistan are offered to individuals if they have completed this training program.
ii). Two-Years M.A. in education:
Candidates with graduation degrees are eligible to apply for this program. It is equivalent to the M.Ed study program and offers a wide range of employment opportunities. The candidates can take advantage of various government teaching jobs as well. They can relish their desired job facilities with the help of this training program. A wide range of education jobs in Pakistan is liable to offer more learning facilities to the people.
iii). Two-Years Ph.D. course:
After passing the M.Ed or M.A. examination, the candidates can apply for this study program to relish unlimited teaching employment offers. The candidates perform various research activities for improving their theoretical concepts. Moreover, they can also attain a wide range of information regarding different topics as well. The learning abilities of the candidates are improved with the help of this exceptional training program.
iv). Post-Graduate Diploma:
This diploma is also responsible for bringing ease to the life of people via a lot of employment options. The candidates can select their desired option after the completion of this diploma program. Additionally, the skills of the candidates are also made perfect with the help of practical work. Education And Training Jobs 2022 are accountable for bringing ease to the life of people.
Vocational Teacher Training:
In this training program, the teachers are trained in technical subjects. These training courses are organized for improving the skills of the teacher regarding a specified technical subject area. In govt jobs in Pakistan for teachers 2022, the candidates who have completed this training program are highly preferred. The courses in this training program are given below:
Diploma in Physical Education.
Specialized courses for preparing teachers of music, dancing, painting, etc.
Preparing teachers for delivering lectures regarding Home sciences.
Certified courses in Arts and Crafts.
Training of teachers in the subject areas of English, Urdu, etc.