Are you looking for details related to the Khyber Pakhtunkhwa Public Service Commission (KPPSC) jobs? If you nodded yes then you have come to the right place. We have provided on this webpage all the information that you need about KPPSC Jobs. All the resources and information given here is derived from authentic resources, so leave your worries of inauthenticity about this information at the door. Below, you will find a comprehensive list of KPPSC Jobs 2022 that are available and open for application intake. The main aim of KPPSC is to recruit competent professionals that will carry out their jobs with perfection and responsibility. If you are looking for more information about kpk public service commission jobs then keeping reading this webpage.
KPPSC jobs 2022
This is perhaps the biggest government agency in Khyber Pakhtunkhwa that is giving KPPSC jobs to applicants according to their capability. Most importantly KPPSC will choose candidates for various empty posts in divisions of this government agency. The KPPSC job procedure depends on merit, instructive capabilities, and scholastic accomplishments.
KPPSC Jobs Opportunities
The KPK Public Service Commission jobs are offered for work to KPPSC applicants who wish to be a part of the government agency. Applicants selected for the KPPSC jobs are given sufficient pay and advantages, yearly increments and opportunity for working in a multicultural organization.
Here at ilmkidunya.com, we have given on this website page all the data that you need about KPPSC Jobs. All the data provided here is taken from genuine resources, so leave your stresses of inauthenticity over this data at the door.
KPPSC feels that its obligation doesn't end at a decent salary towards the end of every month. They offer all the help to settle you down in your job. The essential advantages we likewise get are that only government representatives can take part in things like paid leaves, transport allowance, medical facilities and many more.
The principal motive of KPPSC is to give jobs to eligible candidates that will do justice to their allocated positions with flawlessness in duty and diligence. In case you are searching for more data about KPK public service commission jobs then, at that point continue to read further this website page.
Provision of Latest Advertisements for latest KPPSC jobs 2022
Various promotional ads are conveyed across the Khyber Pakhtunkhwa region. Only the merit based eligible applicants become an integral part of KPPSC. On the site, the promotional ads about Latest KPPSC Jobs are first made available here before elsewhere. These promotional ads give every important detail regarding job capabilities. If you wish to keep yourself updated, you have to keep on checking for the KPPSC jobs 2022 advertisement on their official web page.
KPPSC reports the various departments' openings through the newspapers. All the posts results will be announced after a particular length of time. The selected application will be called in to show up for the final interview.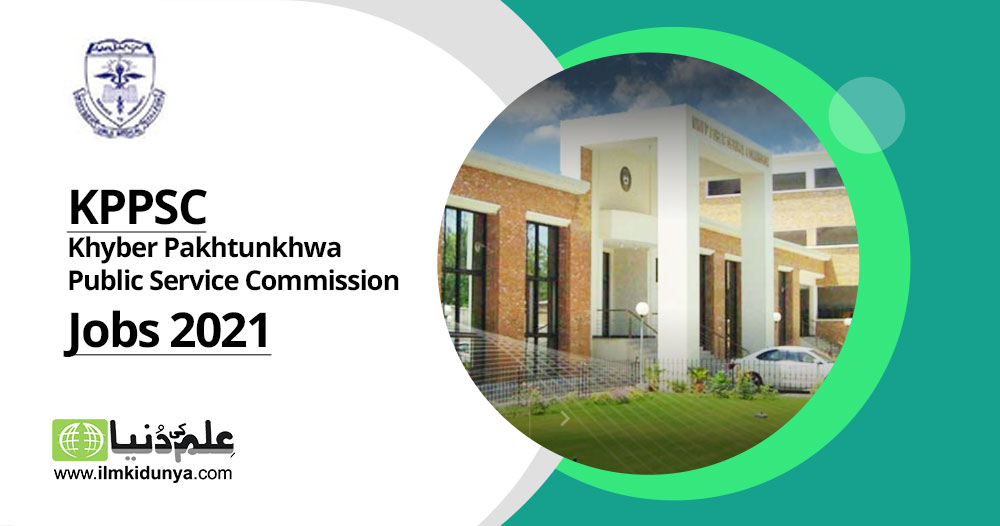 Application Process for jobs in KPPSC
Khyber Pakhtunkhwa Public Service Commission has initiated the hiring of government officials and employees. For the individuals who are keen on applying in KPK public service commission new jobs, there are a few steps you need to consider.
To begin with, you'll need to look for the promotional ads on their site. When you see it, read it very carefully and ensure it's the right job according to your capabilities.
Second, click on "Apply Now" to open out an online application.
Third, set up the important documents that they demand like duplicates of your qualification documents, resume, and letter. At the point when finished with these, you will actually want to go after a government based job in KPPSC.
FAQs