The Punjab Public Service Commission (PPSC) selects candidates that will serve the public of Punjab. It is one of the leading testing and recruiting agency found in Punjab. This commission aims to choose candidates from a wide pool of applicants based on merit for Jobs in PPSC. By doing so, the commission wants to establish and promote excellence, competence, and professionalism in the public service office. Applicants can apply for various PPSC Jobs, which are offered by government departments. On this webpage, you will learn all that there is to know about these job positions. There are several regional PPSC offices established in various districts of Punjab for example in Multan, Rawalpindi, Bahawalpur, etc. Read along to find more information about the PPSC Upcoming Jobs.
PPSC Jobs 2022
One of the well-known departments of Government is Punjab Public Service Commission (PPSC). It is a famous government agency that aims to accommodate every aspiring and competent applicant for the acquisition of merit-based latest PPSC jobs. It was created as soon as the Punjab public service commission realized the need for competent and qualified people to hold the office to drive the success and prosperity in the province and declare the right judgments.
Here at ilmkidunya.com, we do our best to provide you with all these sector related job openings and notify you within the given time. On this webpage, you will see the different PPSC jobs 2022 listed. You will also see PPSC upcoming jobs that cover everything you need to know about them. All over Punjab, PPSC offices are established covering different regions including Multan, Bahawalpur, Rawalpindi.
Provision of Latest Advertisements for PPSC upcoming jobs
It is very important to regularly advertise and update the current PPSC jobs and so that the eligible candidates can look into the provided opportunities well ahead of time. These advertisements posted here at ilmkidunya.com are coherent to the original website of PPSC. Here, we post job vacancies that fall in this category and add up details which include the number of positions available for the stated job along with comprehensively described eligibility criteria.
It is to be noted that PPSC jobs are for those who qualify under the eligibility criteria. So, the least set of qualifications required to apply for any job in this sector is having a matric degree. This is stated for those who apply for low-level jobs like driver, Naib Qasid, etc.
But it does not mean that these jobs are not for those who are well qualified. We have made sure to list all the PPSC jobs 2022 also accommodating applicants with bachelor, postgraduate or simple graduate degrees.
Different types of PPSC jobs
It is extremely important for every applicant to know about the job and its sector before applying. All the important details with respect to the job you wish to apply for are readily mentioned on the official website of Punjab Public Service Commission. This tells the significance of knowing the duties that will be assigned to you in case of selection in PPSC lecturer jobs or any other PPSC job. Different types of PPSC jobs are given below:
ASSISTANT DIRECTOR TOWN PLANNING
ASSISTANT DIRECTOR TRAFFIC ENGINEERING & TRANSPORT
STAFF OFFICER (TECH) \ EXECUTIVE ENGINEER \ DEPUTY DIRECTOR ENGG.
ASSISTANT DIRECTOR PUBLIC RELATIONS
ASSOCIATE PROFESSOR PAEDIATRIC SURGERY
ASSOCIATE PROFESSOR NEUROLOGY
SUB ENGINEER (CIVIL)
ASSISTANT PROFESSOR EPIDEMIOLOGY
PROFESSOR RADIOLOGY
ASSOCIATE PROFESSOR PHARMACOLOGY
SENIOR REGISTRAR ORTHOPAEDIC SURGERY
CONSULTANT SURGEON
CONSULTANT PAEDIATRICIAN
CONSULTANT DERMATOLOGIST
CONSULTANTS NEURO-PHYSICIAN
CONSULTANT GYNAECOLOGIST
CONSULTANT ANAESTHETIST
CONSULTANT CARDIOLOGIST
CONSULTANT ENT SPECIALIST
CONSULTANT PSYCHIATRIST
CONSULTANT RADIOLOGIST
CONSULTANT OPHTHALMOLOGIST
CONSULTANT UROLOGIST
CONSULTANT T.B. AND CHEST SPECIALIST
CONSULTANT MEDICAL SPECIALIST
CONSULTANT PATHOLOGIST
CONSULTANT NEPHROLOGIST
CONSULTANT ORTHOPAEDIC SURGEON
SENIOR ENGINEER
PROGRAMMER
MANAGER
ASSISTANT DIRECTOR ENGINEERING
EXCISE & TAXATION INSPECTOR
ASSISTANT DIRECTOR ENGINEERING (CIVIL)
MEDICAL OFFICER
ASSISTANT DIRECTOR TOWN PLANNING
ASSISTANT DIRECTOR ENGINEERING
ASSOCIATE PROFESSOR COMMUNITY MEDICINE
ASSISTANT PROFESSOR ENVIRONMENTAL HEALTH
ASSISTANT
NURSING ASSISTANT
ASSISTANT PROFESSOR PUBLIC HEALTH PRACTICE
ASSISTANT PROFESSOR ENTOMOLOGY & PARASITOLOGY
ASSISTANT PROFESSOR NUTRITION & DIETETICS
ASSISTANT PROFESSOR BIOSTATISTICS
INSTRUCTOR
PROFESSOR OF PHYSIOLOGY
PROFESSOR PHARMACOLOGY
ASSISTANT DIRECTOR ENGINEERING
STATISTICAL OFFICER
STATISTICIAN
PROFESSOR PULMONOLOGY
ASSISTANT EXECUTIVE ENGINEER
SUB DIVISIONAL OFFICERS
ASST. DESIGN ENGG.
ASSISTANT DESIGN OFFICER
LADY GYNAECOLOGIST
JUNIOR CLERK
ANESTHETIST
ASSISTANT DIRECTOR (ADMN)
CHILD PROTECTION OFFICER
CHILD PSYCHOLOGIST
MEDICAL OFFICER (PEADS)
INSPECTOR OF BOILERS
ORTHOPAEDIC SURGEON
AUDIT OFFICER / ACCOUNTS OFFICER / BUDGET OFFICER
SECURITY OFFICER
SENIOR SECURITY OFFICER
CHIEF SECURITY OFFICER
ARMOURER
ASSISTANT DIRECTOR FINANCE/ACCOUNTS/AUDIT
ASSISTANT DIRECTOR FARM
ASSISTANT DIRECTOR MARKETING/ADMINISTRATION
PROVINCIAL MANAGEMENT SERVICE
ASSIST. EXECUTIVE ENGG/SUB DIV. OFF./ASSIST. DESIGN ENGG/ASSIST. DESIGN OFF./ASSIST. DIR. FLOOD MONITORING/ASSIST. DIRECTOR
DEPUTY DIRECTOR ARCHITECTURE (LANDSCAPING)
ASSISTANT DIRECTOR ARCHITECTURE (LANDSCAPING)
PSYCHOLOGIST
SUB ENGINEER (CIVIL)
SYSTEM NETWORK ENGINEERS
DEPUTY DISTRICT ATTORNEY
CONSULTANT ANAESTHETIST
CONSULTANT RADIOLOGIST
CONSULTANT NEUROSURGEON
ASSOCIATE PROFESSOR ANAESTHESIA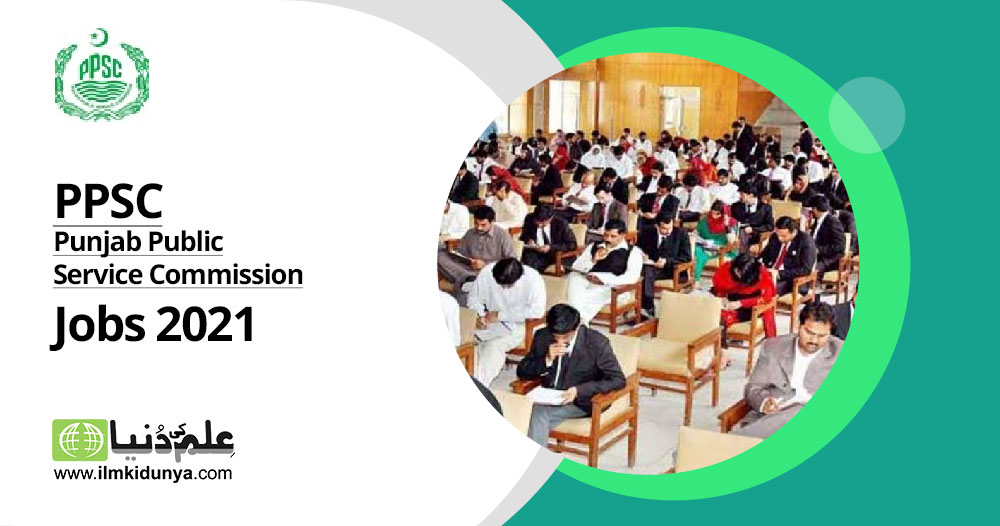 Application Process for PPSC Jobs
It is very easy to apply for the jobs in PPSC today as the online procedure moves forward on the official website of PPSC which is www.PPSC.gop.pk . Following steps are to be followed:
Select the job to which you want to apply.
Enter your CNIC details and process of fee payment
Enter all your personal and educational details
Provide your job experience and summary of your application
These provisional-level jobs are worth applying for and are extremely respectable ones. If you wish to learn more information about the job application or different kinds of jobs readily available in the Punjab Government then visit the official website of the Punjab Public Service Commission.
FAQs