BDS stands for in Pakistan as Bachelor of Dental Surgery. It is a four-year degree program along with one year of house job. BDS is also a well-known and respectable profession. This degree is ought to be the second most demanded degree in the field of medicine after MBBS which ensures a bright future as a Dentist. As getting enrolled in this BDS medical degree program is very difficult and needs a lot of hard work and study because the merit for BDS is also high like MBBS as thousands of students apply for the admissions in BDS.
Latest Updates of Admission
Updated 02-Dec-2022
Dow University of Health Sciences has opened the BDS Admissions, the last date to apply is 13th December 2022. Check Here
Updated 23-Nov-2022
University of Health & Sciences has issued the required documents detail for the students ease to getting admission in BDS program. Thus, students have to follow up these requirements to getting admission in University of Health and Sciences. Check Required Documents
Updated 16-Nov-2022
All the candidates are informed that NUMS has opened the admissions for BDS, so students are advised to check complete detail from here. Check Admission Detail
PMC has ordered all the private and public medical/dental colleges to close admissions for MBBS/BDS 2022. It will assess the data on 15th February 2022 meeting regarding vacant seats for MBBS and BDS programs.
---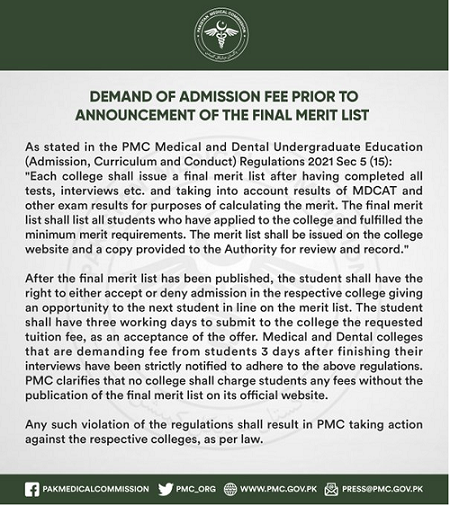 According to PMC, all medical and dental colleges are bound to demand admission fee after the publication of final merit list on their respective websites. They have to complete all tests, interviews etc. then they can demand fee from the students.
Check: BDS merit list 2023
---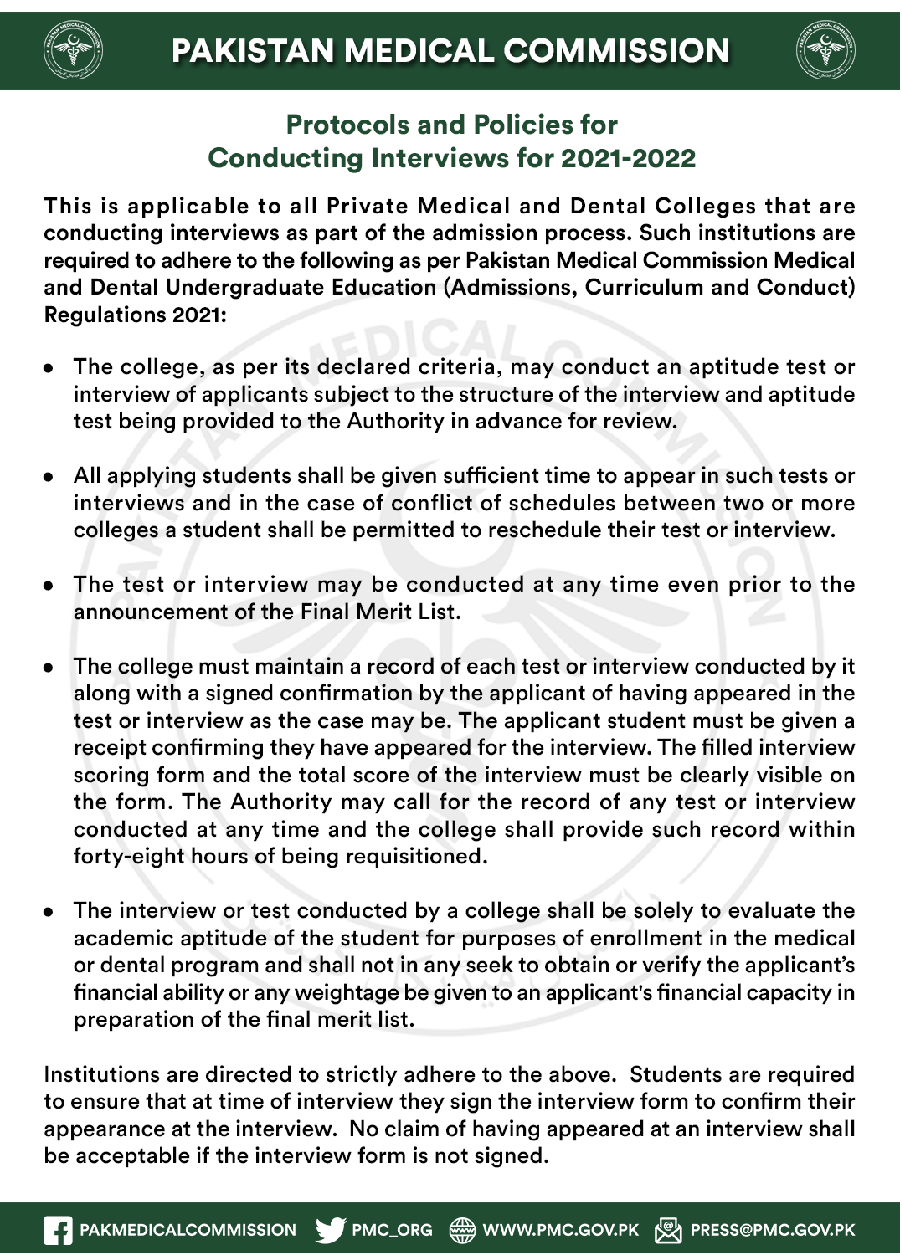 PMC has issued the process for colleges tests and interviews which has to be followed by all private medical colleges in order to start admissions for the session 2023.
---
UHS has issued Examination calendar for BDS annual examinations 2023 for the dental colleges. The exams will be commenced from January 21, 2022 to February 24, 2022.
Also Check: BDS fee structure in Pakistan
---
Bechelor of Dental Surgery BDS in Pakistan 2023
For the better understanding of students BDS full form is Bachelor of dental surgery. In the last many years, there is high need of dentist in the world, also BDS in Pakistan is becoming popular because people have many issues with their teeth health. The students can work as dentists in government as well as in private sector or in personal dental clinics. If it is your wish to get admission in good college or University, then work hard to get admission in Pakistan colleges or universities. Students have to study BDS course annually or semester wise in dental colleges.
Purpose of BDS Degree Program
The purpose of BDS Degree is to prepare dental professional who will be trained in:
Taking care of patients by utilizing clinical and intellectual skills
Research related to various diseases and cures
Healthcare and dental practice should be provided by logical knowledge
Uphold the professionalism
Obtained written informed consent for all presented treatment plans
To recognize new techniques needed for the provision of high standard oral health care
To practice dentistry with professional attitude
Related: BDS admission 2023 in Pakistan
BDS Degree Program intended Learning
At the end of completion of BDS Degree, a graduate shall be able to:
Team working abilities with providing good health care
Exhibiting leadership roles in order to make important decisions
Must evaluate every procedure critically and carefully
To enable the students to perform and interpret required investigate procedure
To provide theoretical knowledge and practice to students of orthodontic appliances
Provide knowledge and abilities in the field of oral health care
Improvement in oral health system through patient and community education
Check: BDS doctor Career in Pakistan
BDS Frequently Asked Questions / BDS FAQs
Q: What is BDS in medical?

Ans: BDS stands for in medical as Bachelor of Dental Surgery. BDS is a five years degree program in dentistry. It is professional degree in which a dentist focuses on gums, mouth and teeth. This degree includes four years of education and fifth year is of house job experience. This degree is for successful career as a dental surgeon.

Q: What are the requirements for getting admission in BDS?

Ans: To get admission in BDS, the candidates must have passed FSc pre-medical with at least 60% marks and National MDCAT with 65% marks.

Q: What is the merit formula of BDS admission?

Ans: The general merit formula for getting admission is given:
40% of FSc pre-medical marks + 10% of matric marks + 50% of National MDCAT marks
Student

Consultant

Employer