After passing the matriculation, your secondary education has been completed and the very next step is to enter into the biggest challenges in education career of higher education. 11th class is gateway of your future education career. Before starting your study the students must know that where they should go to continue their studies. Following points will guide you that where to apply for study:
At the time of starting your 11th or first year education career in HSSC, you need to get admission in the college.

You must choose the institute or college which is qualified for your field of study.

Try to find the college that is nearby your home for transportation convenience.

Try to apply in the college in which you are sure that you will meet with the required eligibility criteria.

If you are not eligible for a college in intermediate part-I then do not waste your time and money by applying there.
You can check for 11th Class Video Lectures from which you can attend the lectures of our highly competitive teachers free.
Latest Updates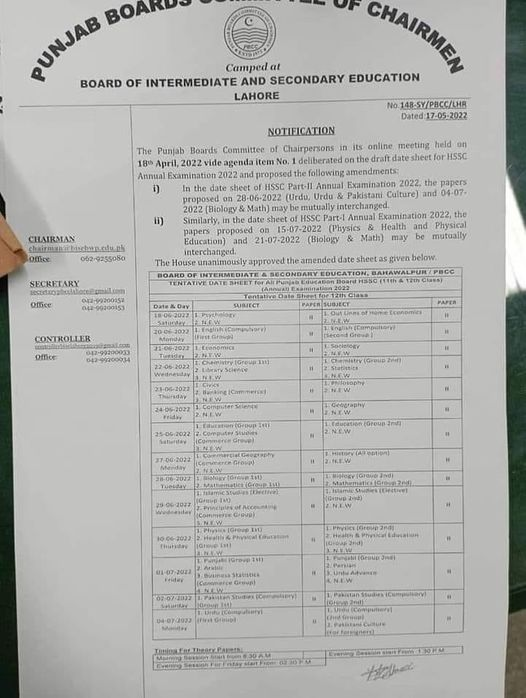 Punjab Boards Committe of Chairmen has announced that there will be full syllabus for SSC/HSSC annual examination 2022 of all Punjab Boards. The SSC/HSSC practicals will be held according to Class 10 syllabus and Class 12 syllabus.
1st Year Paper Date 2022
1st year paper date 2022 Punjab Boards is 18th June 2022.
---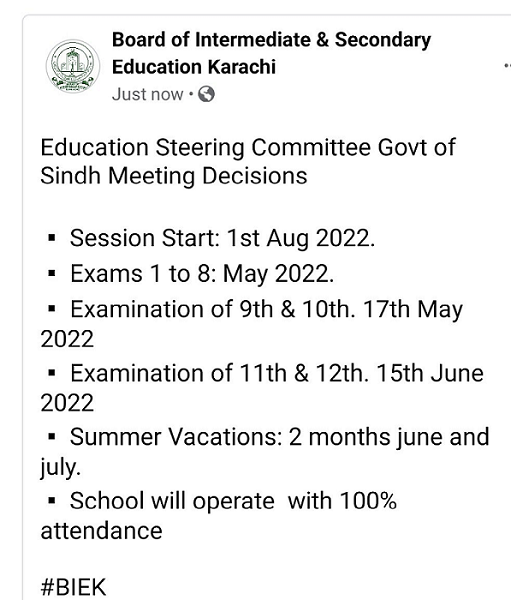 Karachi Board has announced academic year from class 1 to class 12 which will commence from 1st August 2022. The final examination will start from May 2022.
---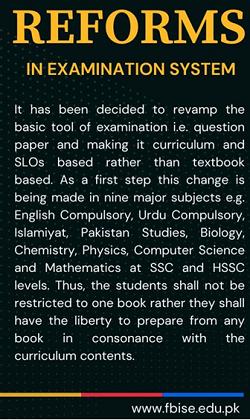 Federal Board has decided to change the examination system of HSSC 2022. The question papers will be reformed and the students can do their preparation from any book as there will be no restriction for specific book of major nine subjects. You can also check Ilm ki dunya result 2020.
---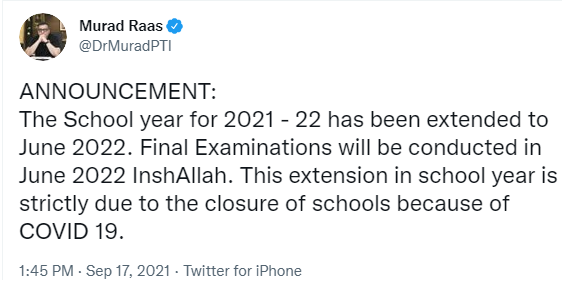 Murad Raas tweet today about education that the school year will be ended in June 2022 for the next session. Final examination will be conducted in June 2022.

---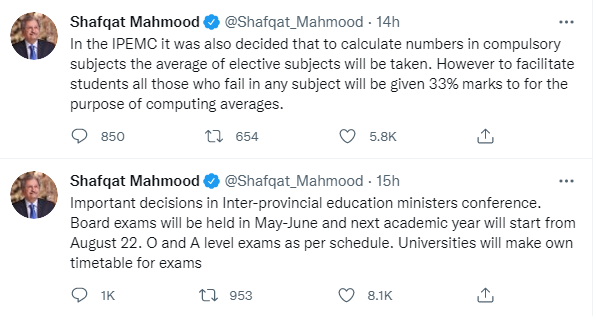 According to Shafqat Mehmood latest news about exams 2021 today, Board exams will be held in May to June in 2022 session and new academic year will start from August 2022. Moreover, the marks of complusory subjects will be given according to the average of elective subjects and all of the students will be passed by giving 33% to those students who will fail in any subject.
---
What To Study In Intermediate Part I
By studying the course or subjects of matric class, you may be able to take your self-analysis that which course of study suits you.

You must apply for the subject of study in which you are good to learn and in which you can get a better score.

At this stage from several categories you are allowed to choose that category which fits you best.

The categories that you may apply are humanities or social sciences studies(FA), medical studies (FSc), engineering studies (FSc), commerce studies (I.Com) and computer studies (ICS).

Keep the thing into mind that choosing the subject is the most important part of your life which ensures you what to do in life.

So, be conscious and confident about the vision of your life that what you want to be in your life.
You can also check 11th class Notes and 11th class Online Tests from where you can do your preparation.
How To Plan For Study In Inter First Year
After getting admission in your destined institute and subject of study the very next thing that you do is to make a plan for your study. Following tips will help you to make a good study plan:
Make a daily study routine chart according to your ease and try to follow this chart anyway.

If you are not able to achieve high goals by preparing your study by your own then try to move towards academies.

If private academies system do not suit you then try to hire a home tutor for your best preparation.

One thing that is important for the preparation is that do not miss even a single lecture from your college where you go for study.

Then try to summarize your college lectures with the help of private academies and private tutors.

You must do hard more if you are taken the subjects with science in 11th Class.
11th class Past Papers and 11th class Paper Scheme can be beneficial for you. You can also find Smart Syllabus for 11th class 2022 on this guide. Feel free to write a comment below if you have any.