Federal Public Service Commission or FPSC was stated after Pakistan independence in the year 1964. The commission works as an autonomous body since 1978. The Federal Public Service Commission main duty is to ensure and uphold merit and transparency through FPSC test 2023 while recruiting people for civil or federal job positions.
FPSC Guide Highlights
FPSC - Federal Public Service Commission
The commission or FPSC stand for providing people information and services with transparency concerning the provision of civil jobs and public job positions. The commission stands for ensuring that the right candidates are chosen for the public positions.Federal Public Service Commission carries out FPSC test for the recruitment of bureaucrats for serving the nation.
Positions at FPSC
The commission provides public positions and jobs in various ministries including the Ministry of Education, Foreign Affairs, Defence, Railways among others. The real purpose of FPSC is to provide all available resources, support, information and opportunities for public positions in a fair and transparent environment.
FPSC also provides public job positions for BS-16 and above among other sub-departments like Islamabad Police, IB, NAB, FIA among others. Federal Public Service Commission also provides services for the recruitment of CSS Pakistan candidates and carrying out the recruitment procedure for the public.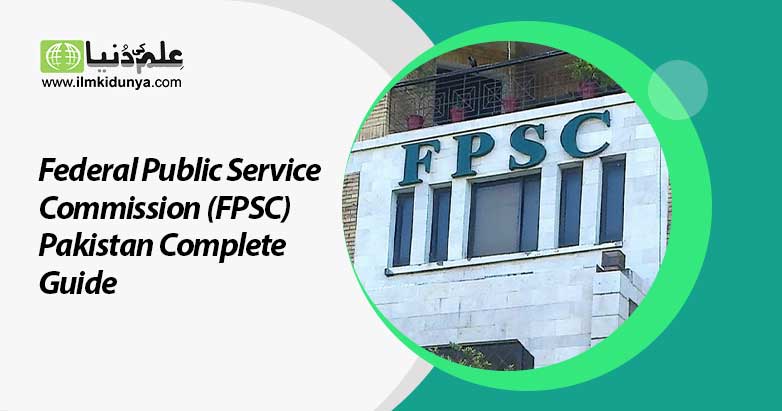 FPSC Departments
Federal Public Service Commission has various functioning departments for serving the public along with providing services regarding FPSC Jobs, CSS recruitment, information, results and support among others. The commission has various departments that provide valuable services to the public regarding FPSC test 2022 , jobs, results, information, recruitment process, a fair chance for all candidates for job among others.
Assessment Department (responsible for the selection for best suitable candidates for important civil positions, development tasks, test creation among others).
Information Technology Department( provides technical assistance like providing candidates information regarding recruitments, carrying out examinations and its process, results, candidate merit lists among others).
Legal Department (responsible for assisting with guidance regarding various topics, questions, candidate problems among others).
Federal Public Service Commission (FPSC) Roles 2023
The commission has various other roles including assisting in the matters of conducting and carrying out various tasks and roles including:
Carrying out CSS Examination.
Shortlisting best candidates for various public positions.
Ensuring fair chance towards all towards competing public position
Carrying out candidate interviews.
Ensuring candidates are physically and mentally fit for the public roles.
Releasing government positions job advertisement.
Providing government recommendations regarding improving the recruitment process for public positions.
FPSC Contact Details
The contact details of the FPSC are mentioned here. In terms of any query, you can contact the FPSC officials.
Contact
Details
FPSC Contact Number

051-111-000-248

FPSC Address
Federal Public Service Commission,
Agha Khan Road, Sector F 5/1,
Islamabad.
FPSC official website
www.fpsc.gov.pk
FPSC Email Address
fpsc@fpsc.gov.pk.
FPSC Frequently Asked Questions
Student

Consultant

Employer