SSC is the main part of matriculation study program where SSC stands for in Pakistan as Secondary School Certificate. SSC certificate means that you will get certificate for completion of secondary education. Students who pass the examination of 9th standard are allowed to enter into 10th standard. The students must study the same subjects that they have chosen at the time to start their pre matriculation i.e. 9th class. Keep it in mind that the students are not allowed to change the subject or study criteria in the 10th class after their selection in 9th class. The subjects of 10th class remain in a series pattern that students studied previously.
Latest Updates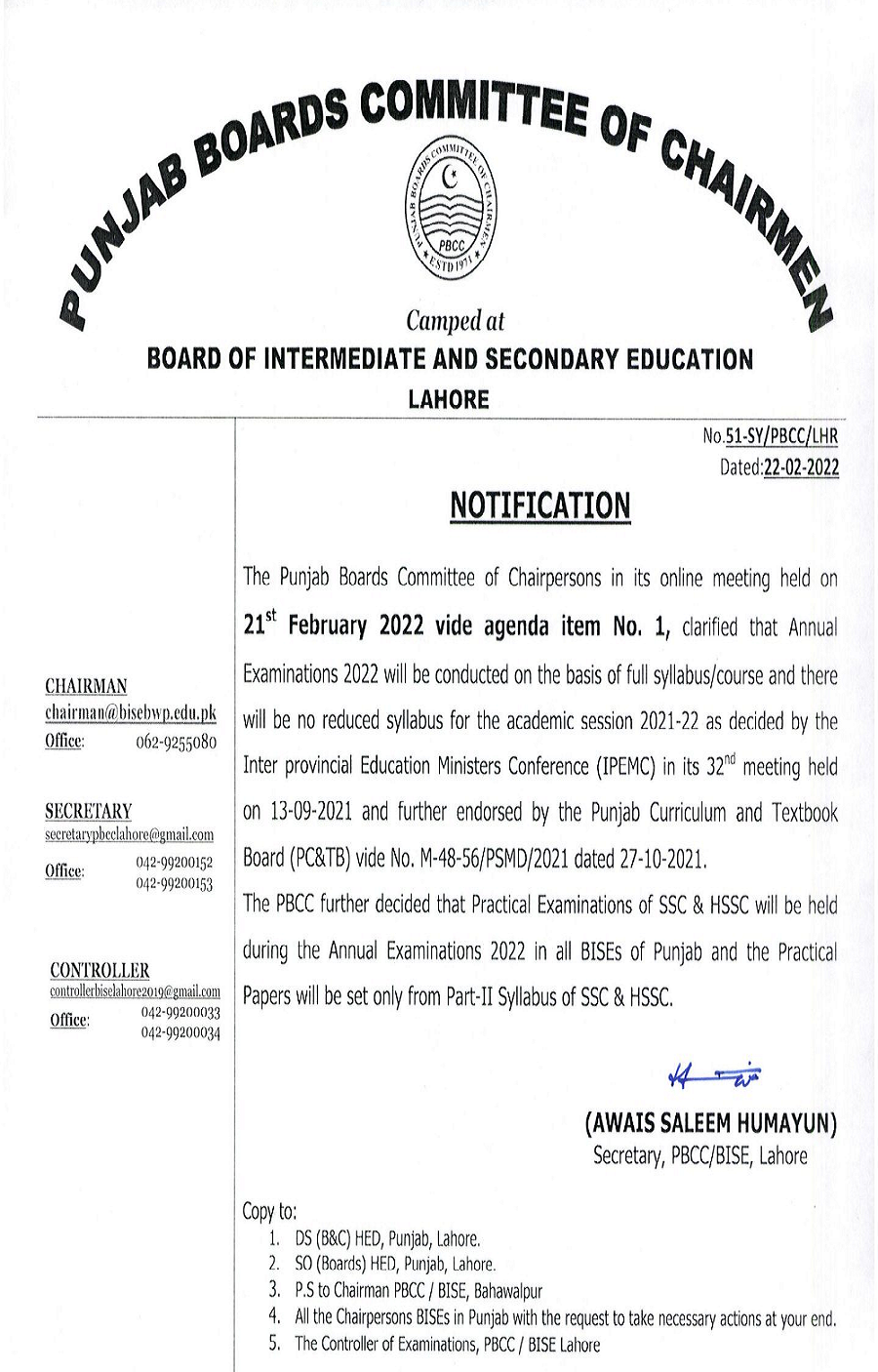 Punjab Boards Committe of Chairmen has announced that there will be full syllabus for SSC/HSSC annual examination 2022 of all Punjab Boards. The SSC/HSSC practicals will be held according to Class 10 and Class 12 syllabus.
Matric Paper 2022 Date
10th class paper 2022 date is 10th May 2022 for Punjab Board and matric exams 2022 date is 17th May 2022 for Sindh Board. The students must prepare for their exams before matric exam 2022 date.
---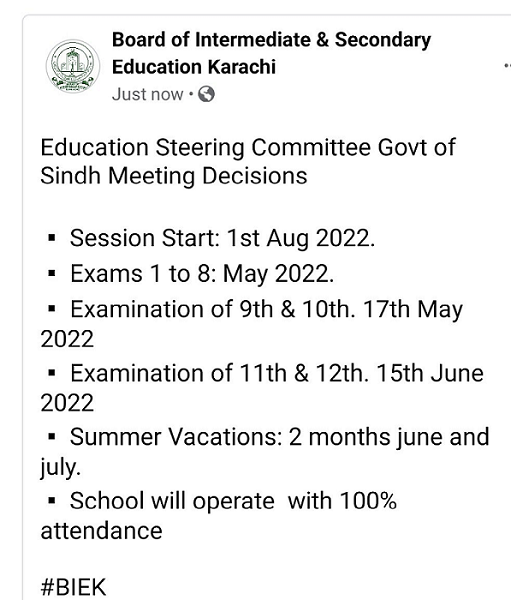 Karachi Board has announced academic year from class 1 to class 12 which will commence from 1st August 2022. The final examination will start from May 2022.
---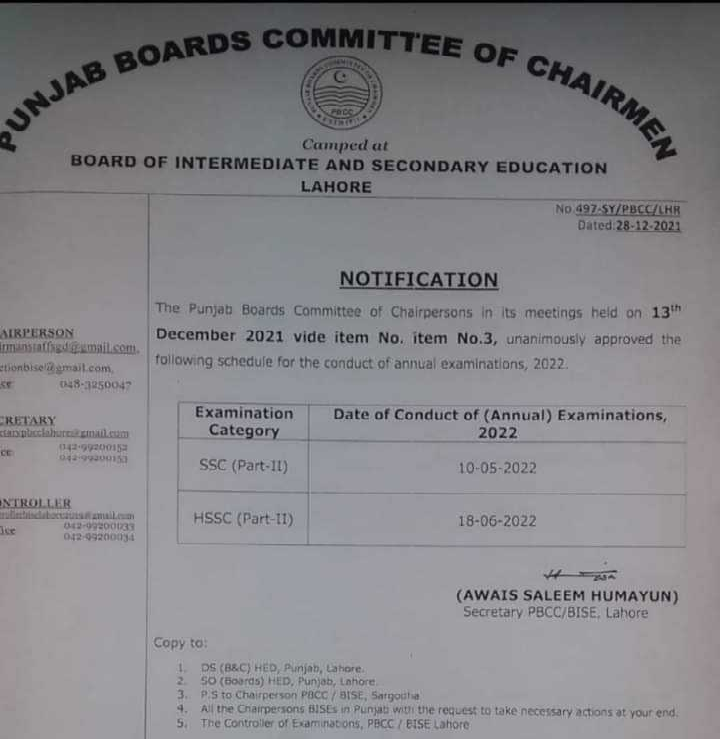 Matrix exams 2022 wil be conducted on 10th May,2022 according to the Punjab Boards Committee of Chairmen.
---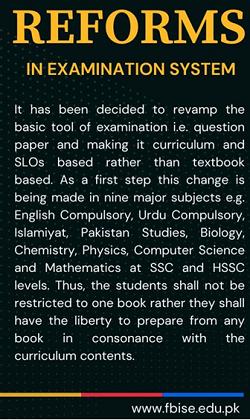 Federal Board has decided to change the examination system of SSC 2022. The question papers will be reformed and the students can do their preparation from any book as there will be no restriction for specific book of major nine subjects.
---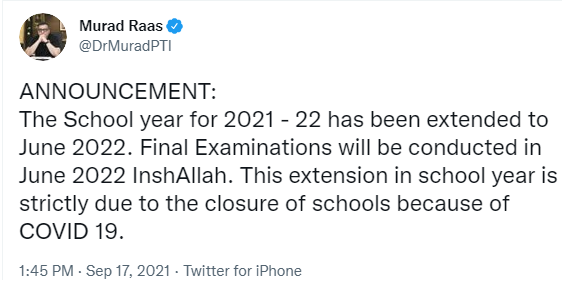 Murad Raas tweet today about education that the school year will be ended in June 2022 for the next session. Final examination will be conducted in June 2022.
---
Importance of 10th Class
SSC part 2 means matric which is known as the base of students' education career. It is the gateway towards the 12th class or secondary education standard. It is the most common impression of your life which you can take from the fact that wherever you go for employment after your study completion, you firstly ask about your 10th class certificate. So, if you are going to take it easy then keep the thing into mind that you are going to take a risk in your education career. After Covid-19, Punjab Board, Sindh Board, KPK Board and AJK Board has issued Smart Syllabus. You can also look for them Smart Syllabus 10th Class. Balochistan Board does not issue any sort of smart syllabus till now.
How to Plan Study for Matriculation
For achieving a goal, planning is necessary because if you do not know how to do then you cannot make the performances in a good way. Following are the tips to make the study plan:
Make it sure that from the first day of your school, you start planning to prepare or cover your syllabus.

Take it a challenge or race that you must win at the end.

If you take it easy at the beginning point then you have to bear hardships in the end.

Make a daily routine task and try to complete this task daily.

Check your own weekly and monthly performances as well. In this way you can cover your syllabus easily and quickly.
You may take help from 10th Class Online Test. If you need special assistance then we have effective lectures on 10th Class Video Lectures. We have also the facility for tutors, you can contact them from 10th class Home Tutors. Kindly visit this page regularly as we have updated information about results of 10th Class final exam 2022, 10th Class notes, syllabus, model papers etc. of all Pakistan boards which is essential for getting you the highest marks. You can get the information regarding total marks of matric in 2022 which are 1100 in total. In order to get latest news about board exams 2022 in Pakistan and matric and inter exams 2022 latest news, then keep visiting Edu News. You can also download Class 10 Books such as physics class 10. If you have any query regarding date of matric exam 2022 then kindly submit it in the Comment Section below.