You can check BDS exam result 2023 and UHS BDS result here. Ilmkidunya is an educational website. It provides help to all regular and private students at every educational step. It keeps update the students with the latest news of BDS UHS result 2023 and PMC MDCAT result 2023 when universities announce the BDS annual & supplementary results. We wish best to all the regular as well as private candidates who appear in the annual exams that they pass the annual exams with brilliant success.
University of Health Sciences BDS Result 2023
University of Health Sciences Lahore has been announced the result of BDS Examinations. According to the announcement, Result of Final Professional BDS Annual Examination 2023 has been announced on official website. UHS Final professional BDS exams, were held in March-April 2023. Now the University declared the result. Important Note: Supplementary examinations are going to commencing from 15 July 2023. Failed candidates are required to submit their admission forms before 29-06-2023, with single fee and before 06-07-2023 with double fee.
According to official notification, 827 candidates of 14 Dental colleges were appeared in Final professional examinations. 5062 candidates found passed and 87 candidates found fail in. Abeeha Zainab obtained 709/800 marks and obtained first position, Attiyah Sartaj obtained 697/800 marks obtained second and Uswa Gulzar obtained 693/800 marks and obtained thir position in Final professional examinations of BDS. Here you can download the University of Health Sciences MBBS Result of Final professional annual examination 2023.
SZABMU (Bachelor of Dental Surgery) BDS Result 2023
Shaheed Zulfiqar Ali Bhutto Medical University has declared BDS final professional annual result 2023. You can check the result from here.
Khyber Medical University BDS Dental Result 2023
KMU is a important medical and dental university in KPK. KMU offers admissions every year in many programs. The students are waiting for Khyber medical university MBBS and BDS result 2023-23. KMU BDS upcoming Final Professional Annual exams 2023 result and BDS First Prof annual exam 2023 result has been announced. Stay updated for BDS exam result 2023 date.
BDS KMU Result Third Year 2023
BDS Khyber Medical University result of 3rd professional year 2023 has been announced. The students can check the result by entering their roll number at result portal of KMU official website.
KMU result 2021 of First Professional Annual Examination has also been announced on 17th February 2023.
UHS Final Professional BDS Supplementary Examination 2023 Result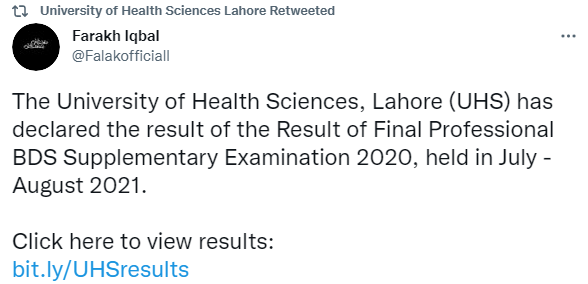 BDS is an interesting program. Students prepare throughout the year and sits in exams. This is very crucial time for any student. Result is that part of education where you report the findings of your study based information you applied before. UHS has declared the result of Final professional BDS supplementary examination 2020 at September 15, 2021 which was held in July- August 2021.
UHS 3rd Professional BDS Supplementary Examination 2023 Result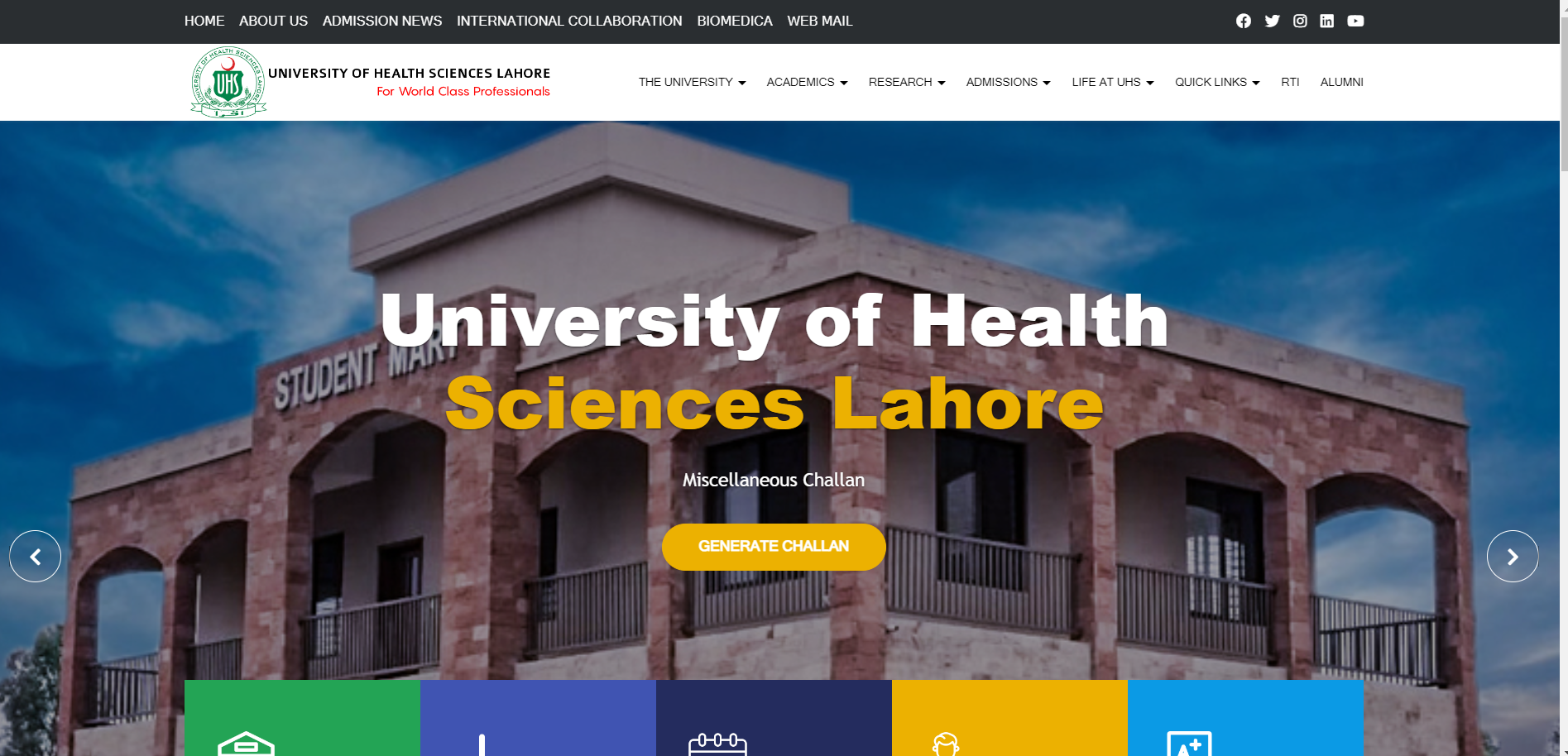 UHS has declared the result of 3rd Professional BDS Supplementary Examination 2020 at September 09, 2021 which was held in June-July 2021.
How To Check BDS Result 2023 in Pakistan
Students from almost all the medical colleges and universities can find BDS results 2023 updates here at this page. Bachelor of Dental Surgery, BDS is the most important study program in the medical field. After MBBS program, BDS is voted up. There are several medical and colleges including private colleges and public colleges are established in Pakistan and all these are offering admission in the BDS program annually.
Bachelor of Dental surgery Exams BDS Result Check 2023
BDS exams are conducted by all the colleges and universities according to their own specified schedules. However, for almost all the colleges and universities students can find all the updates regarding BDS results that when a particular college or university declares results. For private colleges and universities, the academic cycle may differ from public colleges and universities. Moreover, for every single college updates, students can find the separate sections here at Ilmkidunya.
BDS Result 2023 Updates
Once after the final announcement of the results, students are provided the complete updates for the next class's commencement schedules. At the same time, those students who are looking to apply for BDS program for the 2023 academic year, are provided the complete guide that how they can get enrolled in their desired medical college and university for BDS study program. At the same time, students are also provided the complete updates of the BDS entrance exam results of almost all the private as well as public medical colleges and universities.