BA or Bachelor of Arts is quite well known program across colleges and universities in pakistan. Due to recent changes or amendments made by HEC, BA will now be known as ADP or Associate Degree Program. Students who belong to poor families and did not want to waste much time towards earning their graduation degree, were usually choose the old BA or bachelor of arts. The Associate degree program is HEC recognized and is frequently updated by all universities and colleges under the guidance from HEC and college educational faculty.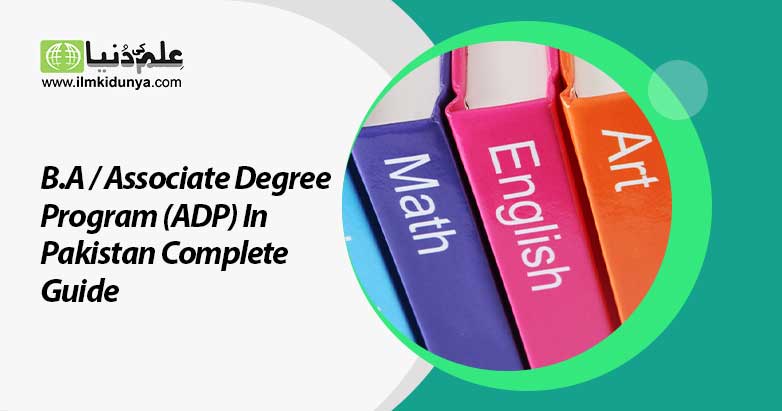 ADP Guide Highlights
ADP Guide Updates
| Key Points | Updates |
| --- | --- |
| Date Sheet | University of The Punjab is going to conduct the Associate Degree Program (ADP) Annual Examination From 4 August, 2022 and 20 August, 2022. Keep update with this platform to check the official date sheet announcement. |
| Result | Bahauddin Zakariya University announced the BA BSc Result |
Punjab University ADP Annual Examination Schedule 2022
From the previous few days, the students are searching the examination schedule of Punjab University Annual program. Now, the Punjab University issued the official announcement regarding the conduct of examination. We inform to all candidates that Associate Degree in Arts/Science (BA/BSc) Part-I Annual Examinations 2022 will be commencing from 04 August 2022 and Associate Degree in Arts/Science (BA/BSc) Part-II Annual Examinations 2022 will be commencing from 20 August 2022. But the University didn't issue official date sheet, now and ADP date sheet will be uploaded very soon.
All students are advised to start their preparation of Associate degree annual examination because, schedule has been announced. For the official date sheet and roll no slip, keep visiting ilmkidunya.com. You will check all the latest news regarding the Associate degree program annual examination, here. You can check the official announcement released by Punjab University.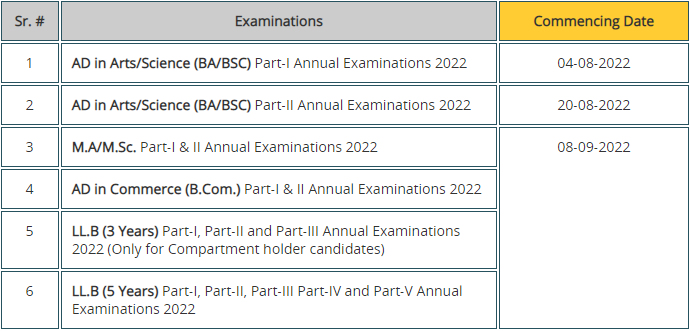 ADP Program Affordability
Admission towards BA was offered towards private applicants living in remote places or have difficulty in attending morning programs due to cultural barriers or high travel expenses towards college or university campus. Now, there is no chance for such applicants to take admission in BA, they are required to take admission in HEC recognized two year associate degree program. ADP undergraduate program will enable intermediate students to gain essential skills regarding their chosen profession.
ADP Degree Eligibility Requirements
The candidate must have the HSSC/Intermediate degree from the recognized board while taking admission in ADP program. Moreover, there is no admission test conducted by the institutes and admission are granted on Intermediate degree.
ADP Examination Updates/Date Sheet
Students of Associate Degree Part-I, Associate Degree Part-II will be provided easy to read and understand final semester or annual exam BA ADP Date Sheet 2022 from the links mentioned on this page. Every kind of date sheet including datesheet from private colleges and public colleges and universities will be made available to students of Associate Degree Program. Students of ADP 02 year program can now no longer need to visit various websites for their college date sheet as they can enjoy all the facilities of concise and accurate final exam date sheet from this page.
Associate Degree Program Result
Students of Bachelors will find all their relevant BA ADP Result 2022 details that are clearly arranged in chronological order and will be made easy to read for the students.Result of BA ADP will be arranged according to semester or batch of students with regard to specific universities and colleges of all provinces of pakistan.
So students of associte degree program do not need to worry as they can easily access their final exam results from the links mentioned on this page. Students should also remember to bookmark this page for future reference and for easy access towards final term exam results of all colleges and provincial boards.
ADP Past Papers
Students can acquire and gain access to various colleges and universities BA ADP Past Papers including major courses like accounting, arts, computer systems, hr, marketing among others, English (elective & compulsory), arabic, persian and among others of various popular colleges and Universities like: Punjab University, Islamia University Bahawalpur, GCU Faisalabad, AJK University, University of Sargodha, Bahauddin Zakariya University and among other. Lets we discuss the University wise BA Past Paper details
BA Mobile Application
Are you worried about your BA exam preparation but don&'t have enough time to go through subject books, research and study BA preparatory material? Then not to worry as BA Mobile App is here is save you from your worries and provide assistance, guidance and help along your BA preparation. Prospective BA candidates who wish to excel in their study field will also be able to gain competitive advantage by learning by special video lectures created by expert teachers through BA Android app . Prospective candidates can also download various ba past papers including islamic studies, pakistan studies, every day science among others as well as download special css preparation books for subjects like english, urdu, islam, english essay among others through css exam mobile app download.
BA Video Lectures
Ilmkidunya is providing all subjects online lectures for BA students. You can get all Video Lectures of BA English (Part-I & Part-II). These lectures will cover your entire syllabus and provide you best guidelines even by sitting at home so don't feel panic in preparing for exam.
HEC BA BSc Programme Alert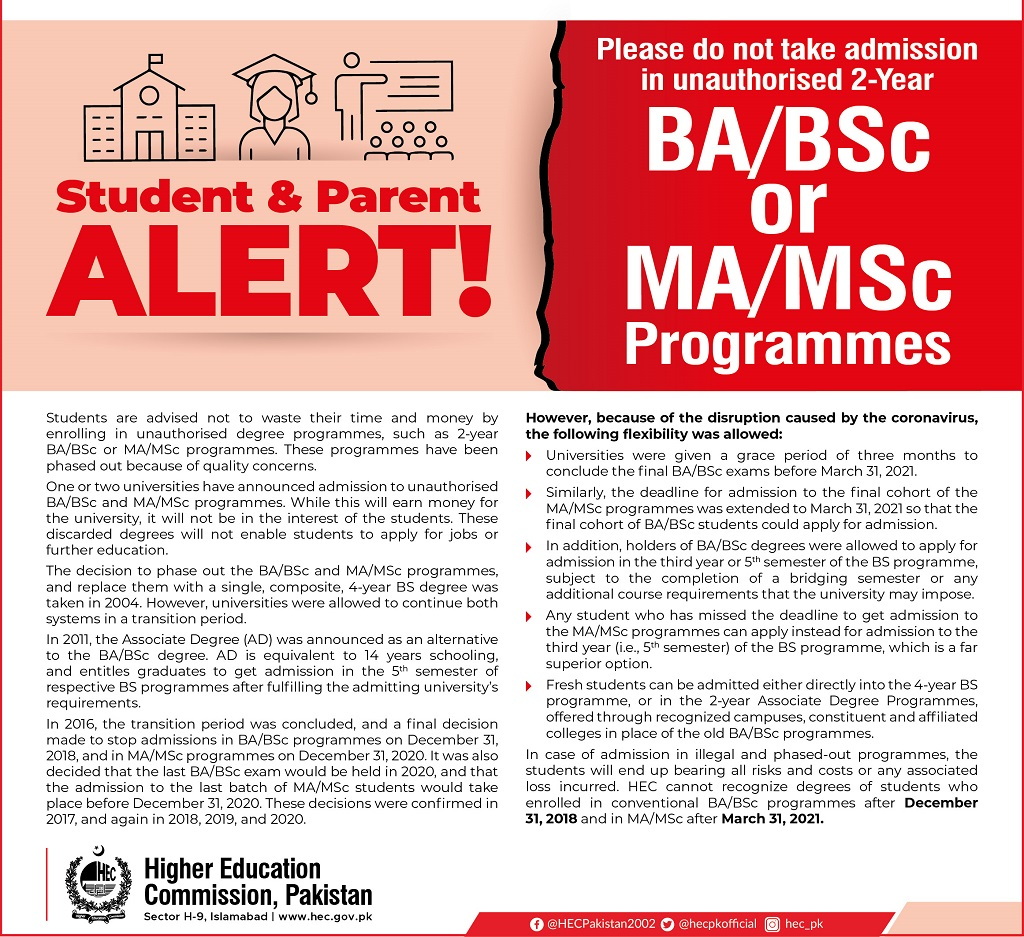 Frequently Asked Questions