Students who wish to be successful in their BBA Degree Program will greatly appreciate BBA Past Papers by various universities like punjab university, balochistan university, university of engineering and technology , peshawar university, karachi university and among others. BBA Past Papers help students to prepare for their undergraduate exams putting student's life at ease.
BBA Past Paper Pattern
By going through BBA Past Papers of various universities and colleges, students can see the exam pattern and get an idea of what challenges they will be facing towards their final examination. Prospective students will understand the old paper scheme and format regarding paper mark division.
BBA Past Paper Importance
Prospective students by going through BBA Past Papers will get to know what part of their course work is most important and must be prepared at the highest priority. Students can also utilize BBA past papers towards their advance as a kind of guess paper for increasing their chances of success in the respective university or college's final examination.
Prospective students by successfully attempting and solving BBA Past Papers will ultimately give them the desired confidence needed to go through final examinations. BBA latest past papers of all universities and provincial boards will be available very soon on this page, so please keep visiting this page.
Punjab University BBA Past Papers
University of the Punjab (PU) Lahore is one of the best Public sector Institute in Lahore for BBA program. PU BBA study scheme is based on semester system and total semesters are 08. Here you can download Punjab University BBA Past Papers of all compulsory, optional and elective subjects like: Business communication, Company law, Computer Science, Financial accounting, Microeconomics, Functional english, Islamic studies, Management, Marketing, Statistics and among others.
How To Download PU BBA Past Papers?
To download the Punjab University's, Bachelor of Business Administration past papers, visit the bottom at this page. From Board/Universities section, select the Punjab University, then select BBA and download the required past paper.
Past Papers
Qualification Level
>
Boards / Universities
>
Class Level
>
Subjects
>
Years
>
Past Papers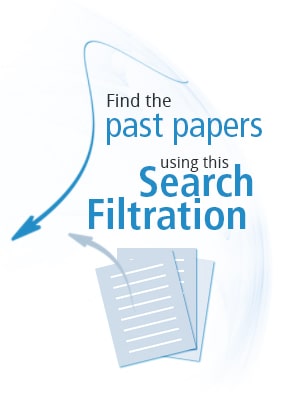 Student

Consultant

Employer