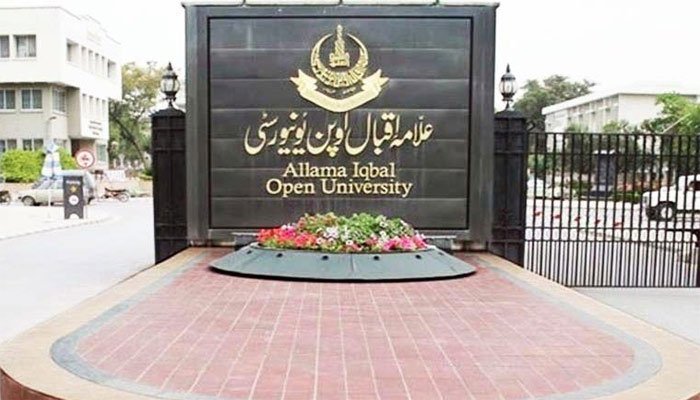 Allama Iqbal Open University Issues Date Sheet Of Associate Degrees, B.Ed, BBA and BS Programs
News Submitted By: Ilm Ki Dunya

23-Apr-2021

Views: 1549
Allama Iqbal Open University has issued the date sheet of associate degrees, B.Ed, BBA, and BS programs offered in the autumn semester of 2020. According to the issued date sheet, the exams will be commenced from 30th April 2021. The candidates who intend to appear in the exams are informed to check the date sheet provided by the university officials. As per the statement of AIOU controller of examinations the exams of Associate Degree in Commerce, Associate Degree in Human Resource Management, Associate Degree in Banking and Marketing, Associate Degree in education, B.Ed, BBA, BS Accounting and Finance, and BS Open and Distance Learning (ODL) mode programs will begin from 30th April 2021 and will continue till 18th June 2021.
Issuance of Roll Number Slips
The university has issued the roll number slips to all the registered candidates. It has been informed to the students that the roll number slips have been dispatched at their postal addresses mentioned in their admission forms at the time of registration. It is furthermore informed to the candidates that the examination centers have been set up at the union council level. The university has taken this decision to facilitate the students by setting up the centers at their nearest locations.

Directives Of Vice-Chancellor
The AIlama Iqbal Open University Vice-Chancellor, Prof. Dr. Zia Ul-Qayyum, has directed the students and invigilation staff to ensure the implementation of precautionary measures issued to contain the spread of Covid-19. It is mandatory for the students and examination staff to wear the mask and maintain the distance in the examination hall according to the directives issued by concerned authorites. Moreover to ensure transparency in the examination system special teams have been formed by the university that will implement strict surveillance.