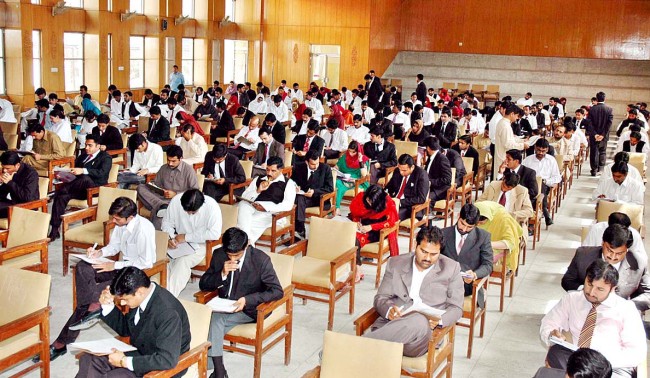 FPSC Announces Schedule Of CSS Exam 2023
News Submitted By: Ilm Ki Dunya

02-Aug-2022

Views: 16596
The Federal Public Service Commission has announced the schedule for the CSS exam 2023. According to the statement issued by the FPSC, the CSS exam 2023 will be held from 1st February 2023. The age limit to appear in the competitive exam is from 21 to 30 years and the candidates must have at least 2nd division in the graduation to take the CSS exam.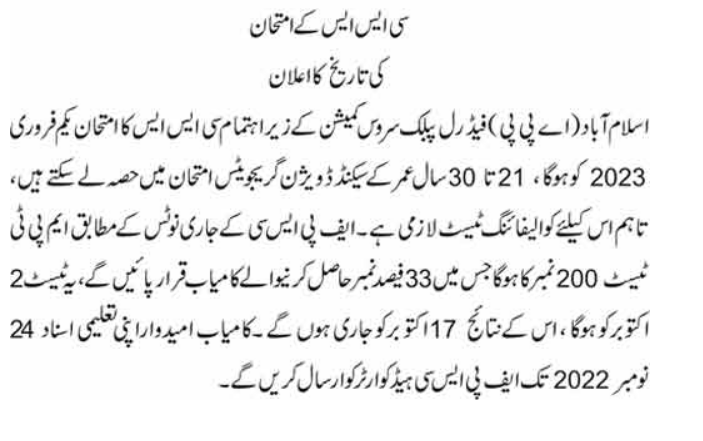 MPT Test
To appear in the CSS exam 2023 it is mandatory for the aspirants to qualify for the MPT test. As per the announcement made by the FPSC the MPT test will be conducted on 2nd October 2022. The result of the MCQ based preliminary test (MPT) will be announced on 17th October 2022. The total marks of the test are 200 and the students have to secure a minimum of 33% marks to qualify for the test in order to appear in the central superior service exam. Moreover, the qualified candidates have to submit the academic certificates and other required documents to the FPSC headquarters by courier by 24th November 2022.
CSS Exam 2023
From the year 2022, the FPSC introduced the MCQ-based preliminary test for the candidates who intend to appear in the CSS exam. After passing the MPT test the candidates will be allowed to take the written examination that will be held in the month of February. Afterward, the qualified candidates in the written exam will appear in the CSS Pakistan Medical Test, CSS Psychological Assessment Test, and CSS Pakistan Viva Voce Test.