"The purpose of life is not to be happy. It is to be useful, to be honorable, to be compassionate, to have it make some difference that you have lived and lived well."
There are so many ways to become successful in life, the main thing we always say is to work hard and harder. But the actual theme is to help others. When we help others we actually help our self as well. Basically, success is determined by how many people you have helped in your life.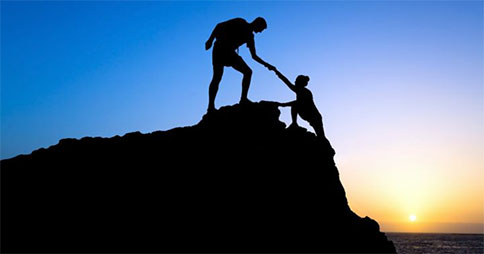 In past, till then now, every successful person has done so much harder work in his life, but the main thing which they all did starting from Andrew Carnegie to Steve Jobs and Elon Musk they all helped other in their life or problems. By means of their technological revolutions, those who have been successful in their life all of them have helped others in solving their problems.
"The key to any business success is making someone else successful, so always look for ways you can help other people succeed." Mr. McGovern
Each and every person who is living in this world is good in something. They have some skills which are unique in a way. Every person need to learn something no one knows everything. So it is possible what you know is the need of another person, or other person knows something you want to learn. So helping others actually help you to learn something new.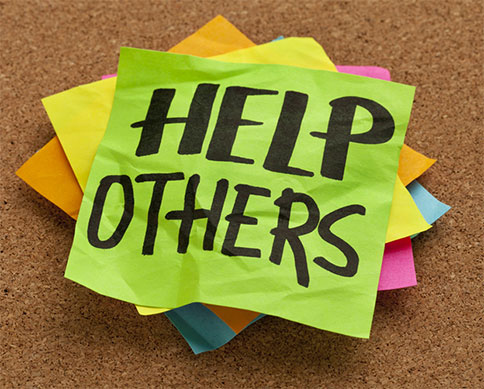 We all have seen the example of Steve Jobs how Apple forced him to leave the company, and how dominant it was, once again, upon his return. He understood what people need without other people know what they need at that time.
Only you know what unique skills you have and how these skills can help people to understand what they need to know or what they have to do to understand their problems and solve them.
"There is no exercise better for the heart than reaching down and lifting people up." John Holmes
Despite the fact many people want to be rich or even richer, to become these huge successes, they fail to understand one of the very basic tenants of How a person is able to leverage their skills, talents or ideas anything in which they are good than anyone else around them. It's like package your own gift in such a way that you can help all those people who are in need an d they don't have those skills which you have got. Try to use your abilities to help them and achieve their goals its possible when you help them achieving their goals you might achieve success without even knowing about it. This will tell you that how helping others make you successful. There are so many people who have skills but they don't share it because they think if other also got this skill my value is nothing. It is selfishness; if you give to others unintentionally you actually gain something very precious. That's how many successful people we know become successful by just helping others. Trying to understand what people around them need and they just give it to them without thinking twice. The unsuccessful people are those who don't help people in their need because of their own greediness or selfishness.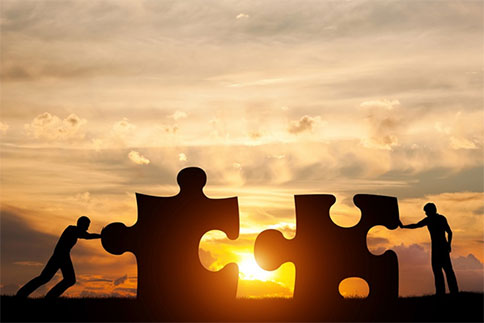 "The best antidote I know for worry is work. The best cure for weariness is the challenge of helping someone who is even more tired. One of the great ironies of life is this: He or she who serves almost always benefits more than he or she who is served." Gordon B. Hinckley, Standing for Something: 10 Neglected Virtues That Will Heal Our Hearts and Homes
University Of Management And Technology Umt Lahore
249 Articles
171 Articles
79 Articles
Punjab University PU Lahore
57 Articles
Punjab University College Of Information Technology Lahore
56 Articles
Allama Iqbal Open University Aiou Islamabad
55 Articles