Critical thinking pinpoints a person's weaknesses or the qualities he should develop. This term is used by professors, academics, in philosophical debates and also referred in other discourses. Critical thinking is considered as a lead to take an action and it is defined as an intellect conditioned procedure of analyzing, observing, synthesizing or conceptualizing information gathered by experience or observation.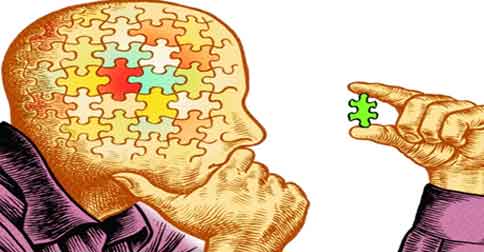 Thinking partially, distorted or biased is a habit which can be easily found in most of us and our thoughts strongly affect the quality of our life. In critical thinking, we focus on a problem, content or subject to improve the quality of our thoughts by psychoanalyzing it. After accessing the missing quality the effort of reconstructing it makes critical thinking beneficial for the thinker. In other words, it is a form of thinking which involves self-monitoring, self-improvisation, self-direction, and self-correction.
Critical thinkers make efforts to live a reasonable, empathetic and reasonable life. They make efforts to decrease the power of sociocentric and egocentric inclinations. They utilize critical thinking as a tool to access what is needed and what should be developed in them. They work with diligence to originate rational vitality, integrity, humility and a sense of confidence and justice.

Qualities of a critical thinker
Critical thinking is erred as criticism but it is not like that. A student who is a critical thinker evaluates multiple things and make judgments. He differentiates facts and opinions, measures the authenticity of the origin of information and judges the legitimacy of specific theories by executing and implementing them on peculiar circumstances. Judgments by a critical thinker must be based on conceptualizing wide information, deep research, and retainment of all valid standpoints. He must be able to deduct a number of elements and never give an uninstructed personal viewpoint.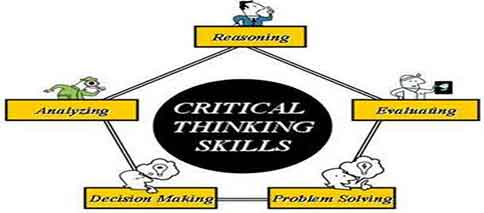 Advantages of critical thinking
A critical thinker is always a well informed, fair and reasoned administrator. It just needs the skill to analyze and assess things from a different angle just for improvement. Let's have a glance at the advantages a critical thinker enjoys.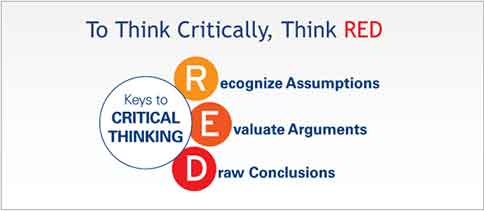 Learning of taking things crucial
A critical thinker enhances his approach and judges the matter from both ends. He can easily evaluate the needs of a project and synthesizes them.
Time preserving
A critical thinker can easily prioritize what is important and what is not. While solving a problem or making a decision he is very clear about the demands of the task and filters unnecessary details. This preserves the time and makes him a good decision maker.
Leadership quality
A critical thinker thinks beyond the bounds of language, culture, nationality etc. He empathizes the importance of facts and tries to gather crucial information from every relevant area. This quality makes him a good leader and a proficient analyzer.
Raised connections and heightened communication
A person's learning to analyze facts and combining shreds of evidence on the provided premise makes him an efficient communicator. Logical and applicable points to back up a theory, concept or idea are pivotal to communicate a proposal or thought. A critical thinker evaluates the important things from everybody's perspective while solving a problem. In this way, He learns the skills of communication and his links are improved the other way around.
Improved reasoning power
A critical thinker can do better reasoning because he knows all the pros and cons, he can speciate relevance and irrelevance, facts and opinions, theory and idea etc. This quality makes him an equilibrize decision maker and communicator and he can do better reasoning either deductive or inductive.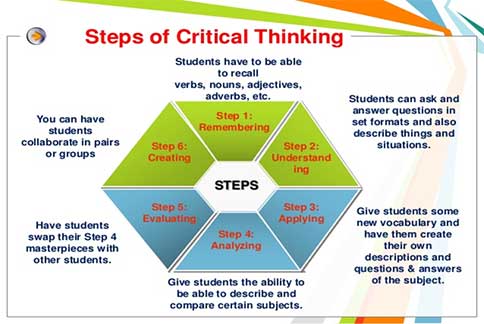 If a person is a critical thinker he thinks clear, fair, rational and provides systematic solutions. He finds, generates and justifies things and decisions. Thus, critical thinking improves self-awareness, creativity, decision power and how to convey your thinking positively.
University Of Management And Technology Umt Lahore
249 Articles
171 Articles
79 Articles
Punjab University PU Lahore
57 Articles
Punjab University College Of Information Technology Lahore
56 Articles
Allama Iqbal Open University Aiou Islamabad
55 Articles