"Hiding, secrets, and not being able to be yourself is one of the worst things ever for a person. It gives you low self-esteem. You never get to reach that peak in your life. You should always be able to be yourself and be proud of yourself" Grace Jones
Lower self-esteem is to see yourself as unworthy, useless, unacceptable, and incompetent. These believes make you to see negativity in everything. It actually change your behavior, you become very angry and aggressive all the time. Here are some steps or tools which will help you to be a good person and move on from your previous failures or life.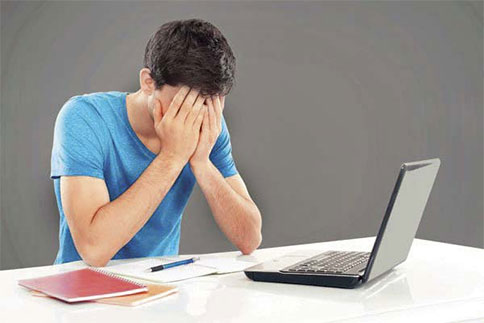 Live in the moment
"Happiness is not something you postpone for the future; it is something you design for the present" Jim Rohn
Always believe that whatever is happening now is more important than what will happen in future. Live today, enjoy every single moment of life. When you live in present and enjoy the little pretty things in your life you become confident that good can happen in future as well.
Develop awareness
Be aware of everything, It means know about your actions how you react to your problems and fears. Notice how your emotions are affecting you and others. If you are aware of these things you know how to react in a healthy way in any kind of bad situation of your life.
Write in a journal
Every person has feelings but they are afraid to share them with anyone, so try to write all of that in a journal, what you feel, what makes you happy. Normally write all the happy moments of your life in a journal in that way if you get upset because of any person or thing read the journal and make yourself happy.
Be non-judgmental
When a non-judgmental, when we don't judge our self from our weakness, success, fear or failure. We don't judge others as well. We accepts other as well, we don't judge them and compare them with us we just live ourselves without complaining about situations or people. It will make your life very easy.
Stay connected to yourself
Try to give some time to yourself, don't always busy in work or with friends or family. Take a walk daily and spend a quality time with yourself so that can think about yourself and recall good things of your life. Walking in a park make you connected to nature as well. Nature always give you positive vibes it will help you to be active and calm your whole life.
Participate in your own life
Mindfulness encourages you to become more active and creative in life. Know about your own thoughts and be creative, make different stuff, have some fun. This will help you to know about yourself how to handle different scenarios of life.
Develop a beginner's mind
When you have a beginner's mind you see things like you have seen for the first time, with openness, eagerness, and freedom. You can see everything in a new way; it will give you new ideas, new hopes, and dreams as well.
Let go
Always make a habit of letting go of all the things which make you uncomfortable, sad, or unhappy. Don't recall yourself of pain; make a habit of remembering all good things or happy things in life. When you think about failure, issues or any other thing which trouble you. You start to think negative; you hate others and start thinking that nothing is ever going to be good. So always let go of all the bad things and remember only good things.
University Of Management And Technology Umt Lahore
249 Articles
171 Articles
79 Articles
Punjab University PU Lahore
57 Articles
Punjab University College Of Information Technology Lahore
56 Articles
Allama Iqbal Open University Aiou Islamabad
55 Articles