We always wonder how people are so creative and smart and we are not. The actual difference is that they don't waste their spare time on scrolling down on different social media, they work on their skills, they read different books or use apps which help them to become a smarter person on work and home as well. These apps will help you in your career and in daily life as well.

We all think about those who are better than we are how they get so many good ideas? What they are doing to be on top? Actually, they are not wasting their time on scrolling down the Facebook or twitting all the time. They are utilizing their time in using Blinkist it is the key of 2000+ bestselling notification books into 15-minute reads or listen. Boost your knowledge by spending time on Blinkist and be smarter and better than most of other people who are just wasting their time.
Keep Yourself Alert With 100 Office Workouts

Normally people are become lazy or feel tired all the time. Research shows that if you do a little physical activity it can make a huge difference in your daily life.
100 office workouts is a very useful app it provide you a huge collection of simple routine to perk you up, without even going to any gym. Each workout is design in such a way that you don't need any equipment, so you can skip any protein shake and workout to be fit and be smarter.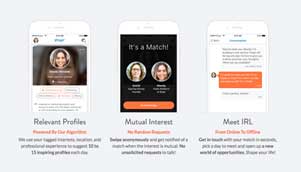 Whether you are looking for a new job or trying to improve your chances for promotion, it is really important to know right people who can guide you or help you out.
Shapr is a very good app it is available in Android play store. It helps to build your network by suggesting people you like to interact with based on the professional profile you have created. If the interest is mutual you can ask Shapr to introduce you or you can test them via app to start strengthens or boosting your career connections.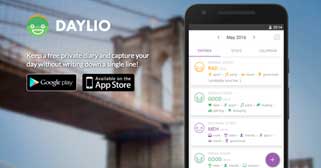 There are many people around us who start their day with journalizing and end their day with it as well. So for those people who do journalizing they should use Daylio.
Daylio app is available in Andriod app store. Well, journalizing can help you in your workplace as well. With just few clicks in Daylio app, you can record your activity and mood, and you also can do a little venting by taking notes on your day. You can check out the pattern of your daily schedule and see how to improve it manage work, how to be happy and less stressful at work.
Plan a good vacation trip by Trip.com
Every person needs some time off from their schedule and do something which make them happy and relax or visit someplace, which make you happy. So don't waste time on saying I will think about a trip and plan your trip on trip.com app. This app is available on Android play store. This app will give you suggestions according to your interest, so you can find perfect hotels, restaurants, and location to visit. It does not matter where the location it shows all the location whether they are too close or too far.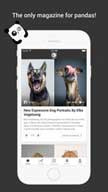 Scrolling down all the time on social media can reduce your productivity and make you a lazy person. According to science watching cute cats and dogs, photos can boost your mood.
Bored Panda app is a very good app for adorable animal pictures. This app is easily available in Android phones. It has a huge collection of funny and stimulating photos and stories. They actually help you to forget all about those stuff or meeting which make you frustrated.
University Of Management And Technology Umt Lahore
249 Articles
171 Articles
79 Articles
Punjab University PU Lahore
57 Articles
Punjab University College Of Information Technology Lahore
56 Articles
Allama Iqbal Open University Aiou Islamabad
55 Articles