Social work is a really useful subject which has a wide scope of work. People have several misconceptions about this subjects as doing social work is severely misunderstood in our society. Generally, some rich people like to call themselves the social workers because they help some people. Actually, the scope of this subject is not so narrow but this is vast and interesting subject.
First let me explain, what is this subject, with a special focus on its scope. Social work is a diverse subject, referred to the practical field of social relationships between human beings and classifications in the society based on race, culture, religion, and overall problems in the society. Social work is a professional education, and is based upon the social changes, and improvement, consistency, and overall wellbeing of the society.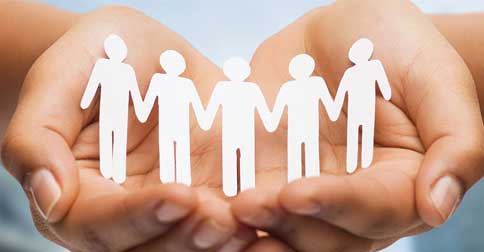 As a basic spirit the subject revolves around contribution for the society; however, the scope of work is a highly diverse. However, the way of using the word social work is generally wrong according to definitions. The subject teaches the professional means of contributing towards the society to bring change. This subject is considered as a proper technical area of study, since, we call it "social science". Thus, only conducting distribution of some items, or media campaigning of help activities is technically not the social work.
Since this is considered as a science, only a professional can handle this area. While making the subject choices, this subject is appropriate for those, who like to do some practical work and have good abilities to socialize. In the current era, education of social work may lead to a good future after completing education. Studying social work prepares the students to compete the challenges of the future and getting ready as a thorough professional. During education, a student has to become practically involved with the practical areas, such as criminology, social issues, culture and social organization.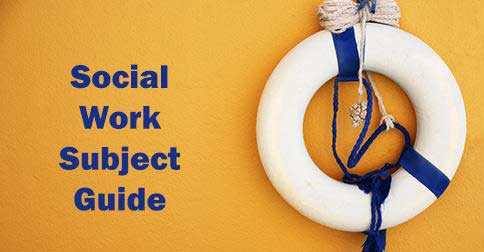 After graduation, the students are already prepared to enter the practical field with real life experiences; while they don't have any kind of discomfort about being unexperienced in the job. They are well prepared and groomed to deal with the cases with a clear strategy to deal with it. Since this helps the students to study mankind, this subject is proven to be the most diverse area of study and never let anyone lose interest.
The best thing I like about studying this subject is that this is really soothing one, which never creates a stress or burden. The nature of the subject involves personal interest and students enjoy it rather than taking a pressure like in any other subject. Practically there is a very wide range of learning without getting bored, as evolution takes place all the time.
Another best feature of the subject is its global scope of work. The student has to understand concepts and act practically on different kinds of social issues, with a high range of treatments, and take quick decisions. This also helps them to improve their leadership skills, which may help them in any place or position they join after getting a degree. Being a global scope, a graduate of social work subject, can prove his abilities, anywhere in the world regarding any kind of issue, and also avail the opportunity of higher education abroad. Having the vast scope, it has also been observed that the students of social work are mostly safer from unemployment than that of the other subjects.
I recommend that students must come to this area of study and be beneficial for the society at the same time while enjoying their work for the society.
University Of Management And Technology Umt Lahore
249 Articles
171 Articles
79 Articles
Punjab University PU Lahore
57 Articles
Punjab University College Of Information Technology Lahore
56 Articles
Allama Iqbal Open University Aiou Islamabad
55 Articles