Tips for Students to satisfy their gardening passion in little time
Many students love gardening but they can't afford to spend much time with their favorite hobby for the pressure of studies and academic schedules .This season is the right time for them to satisfy their passion as exams are over and summer vacations are about to begin. Let's learn how to design a beautiful garden in less time with minimum effort.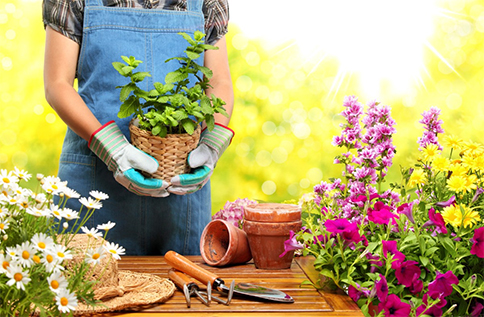 The idea of designing a lovely garden seems like an unattainable dream as kids are busy in their schools and exams ,however by simple care ,effective planning and the right choice of plants make it possible for you to enliven your gardening dream. You have to work only a few hours a week to create your lovely garden.
Identify the key components and the maintenance time and effort to create your garden.

Select low maintenance plant and learn to put them in right places.

Adopt smart and effective gardening techniques to ensure your plants remain healthy and trouble free.

Try to figure out the elements in your garden which will demand the most care and time.
Planning: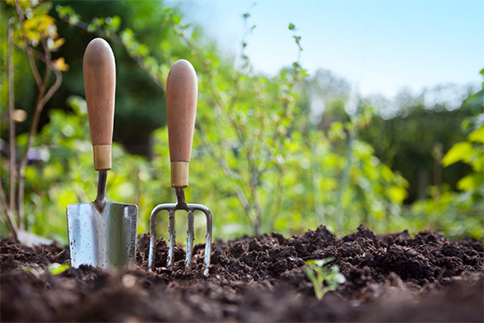 Make a detailed plan of your proposed garden. Draw a sketch of your garden on a paper or on a computer with correct measurements. In Pakistan most middle class families can't afford a big landscape for gardening therefore make a layout for a small space or just turn your balcony into a living garden.
Keep the shape of your garden simple.

Design the correct dimensions for beds .Raised beds are easier to maintain than ground beds.

Don't allow the lawn to become a squeezed green space.
Utilities:
The utilities range according the size and shape of your garden like shed, green house or a simple hedge.

Collect essential gardening tools and store them at a fixed place. Select good quality tools that suits your height and strength and avoid heavy and blunt gears.

An outdoor tap is very helpful and will save a lot of work running in and out of house to fill watering cans.
Organization:
Each weekend try to do at least one job that will help in maintaining your garden.

Be realistic about what you can and cannot do and take this gardening chore as a pleasure not a burden.
The Lush green lawn: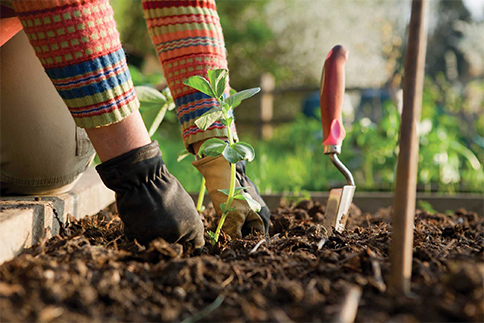 No garden is imagined without a portion of green lawn.
Opt for a simple geometrical design or small curves to build your lawn.

Avoid oddly shaped corners and narrow paths.

Simple shapes provide flexibility and easy access to nearby beds.
Beds and Borders:
Chose the plants for your beds according to the bed's dimensions.

Bare soil grows weeds so cover your soil with dense planting .but don't forget to allow a suitable amount of space for the plants to grow well however in contrast don't leave huge spaces among them.

Some people spread weed-suppressing membrane or landscaping fabric to avoid weeds and later they cover it with a mulch of bark or gravel.

Raised beds are easy to maintain you can buy prepared raised beds from online sites.
SUMMER FLOWERS OF PAKISTAN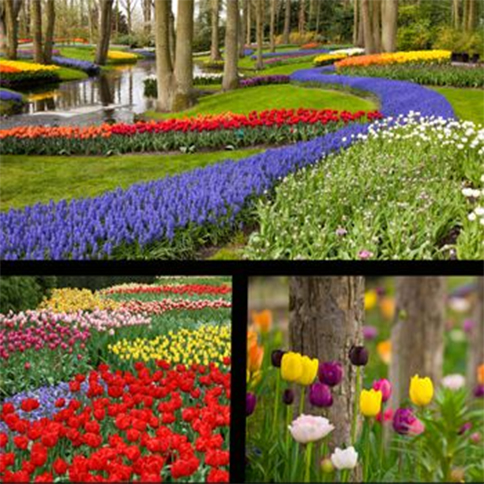 - Amaranthus
- Balsam
- Capsicum
- Catananche
- Cosmos Sulphureus
- Coleus
- Datura
- Gerbera
- Kochia
- Marigold
Containers:
Most of the urban population in Pakistan resides in Apartments therefore a landscape garden is impossible to create but you can grow plants in containers.
Always try to match the size of your plant with the size of the pot.

Pick the right material for your pot as it can interfere with growing conditions and alter the water demands of your plant.

Choose a frost proof container with drainage holes.
Plantation:
Always use fresh sterile potting compost rather spending time on garden soil or home- made compost.
Loam based compost is essential for plants which remain alive for years in their pots it's good if you mix the loam-based with loam less compost for water retentive property.
The final plantation require proper soil preparation ,,planting and supporting of the plants .Try to read useful manuals about these procedures and don't forget to learn the right strategies for watering ,feeding and cutting back plants. If you feel that you can't spend too much time on gardening hire a gardener for pruning, trimming and composting procedures once in a month.
University Of Management And Technology Umt Lahore
249 Articles
171 Articles
79 Articles
Punjab University PU Lahore
57 Articles
Punjab University College Of Information Technology Lahore
56 Articles
Allama Iqbal Open University Aiou Islamabad
55 Articles