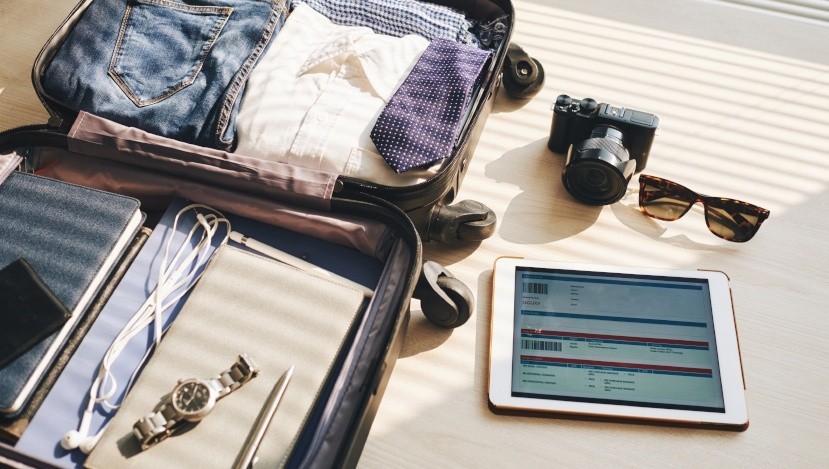 Long flights can be tedious and monotonous. But you shouldn't suffer through a long trip when there is so much you can do. Whether it is a business trip or you are going on a vacation, having a laptop or tablet will keep you entertained. You will even need to plan a schedule to fit everything within the flight time. Here are some of the things you can do to make your flight shorter than it is:
What to do on a holiday flight
The most important thing to remember when getting ready for your trip is to charge your electronics. You can even carry an extra battery, although there are some restrictions on this. You should also adhere to the restrictions on carrying electronic devices. You can only use your laptop, phone, and tablet on the flight. During take-off and landing your devices should be off. With your laptop or tablet all set, here are some entertainment ideas for your trip:
Listen to a podcast: Podcasts are a great alternative to watching. You can enjoy a comedy podcast without having to stare at a screen for long. Download podcasts to listen to on your flight. It can be a music show, comedy, or political critique.
Watch a movie or series: It is the best form of distraction during a long flight. You can download various episodes of your favourite series from Netflix or Amazon Prime. Watching an exciting movie reduces your flight time significantly. If the inflight entertainment is boring, you can turn on your laptop and watch a couple of episodes.
Play a game: There are numerous games that you can play online or on your laptop. Games offer the perfect distraction and entertainment. Download some gaming apps to try out while on the plane.
Catch up on social media: Wondering what to do after settling in for your flight? Now is the perfect time for your social media pages. Snap a photo and post it on Instagram or Facebook.
Write a journal: Do you keep a diary on your tablet? That long flight is the best time to update it. Therefore, before you sleep remove your tablet and start typing.
Learn the local language: While you are looking forward to the end of your flight, you can take time to learn a local language. Find a tutor online to teach you the basics of the language.
Listen to music: Even without your iPod, you can still enjoy some great music on your tablet. Update a playlist on iTunes for listening during your trip. Don't forget to pack your earphones.
What to do on a business trip
Most business travellers love catching up on their work. Long flights provide a conducive working environment. There are fewer distractions, and you can be productive. Here are a few things you can do on your trip:
Respond to emails: Wi-fi is every traveller's dream come true. At the office, you may not find time to go through all your emails. Your trip allows you to respond to emails and unsubscribe from unnecessary promotions.
Complete any pending work: Get productive during your flight by finishing any office work. Whether it is writing a report or updating records, you can get it done within a short time since there are fewer distractions.
Prepare for your meeting or presentation: You can do your final preparations for the meeting on your flight. You can polish up on your PowerPoint presentation and do some last minute corrections.
Flight problems shouldn't stress you out. Get in touch with GIVT to help you get compensation for disruptions and delays.
University Of Management And Technology Umt Lahore
249 Articles
171 Articles
79 Articles
Punjab University PU Lahore
57 Articles
Punjab University College Of Information Technology Lahore
56 Articles
Allama Iqbal Open University Aiou Islamabad
55 Articles