After completion of studies, students take various steps for getting a job. They work hard to make their studies valuable and to benefit from them. They improve their talents on the job. Many students aspire to acquire a job after they finish their intermediate studies. Some students seek a job to help support their families. In the new era, females are given more opportunities than men. Intermediate girls who are living in Karachi Pakistan can apply for Karachi jobs. Numerous job opportunities are offered for Intermediate students in Karachi. Here we will discuss the Karachi jobs for Intermediate in which students can apply after class 11 and class 12.
Private Jobs
Content Writer
Teacher
Entrepreneur
Tutor
Data Entry Operator
Government Jobs
Railway Jobs
Government Schools teacher
Most Demanding Jobs
Merchant Navy
Police Department
Jobs of Your Interest
Photography
NGOs
Fitness Trainer
Event Manager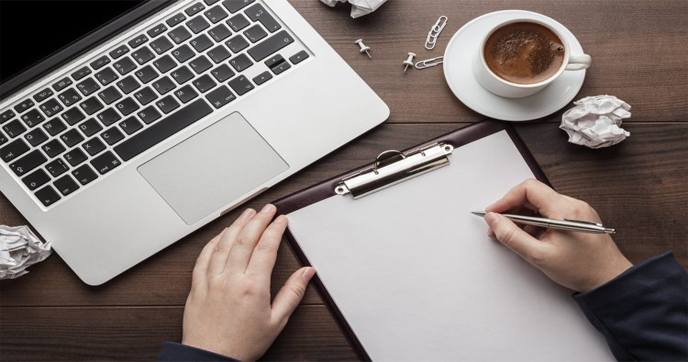 For the convenience of students, we shall discuss a variety of jobs here. You will get the information about jobs after intermediate.
Private Jobs
It becomes difficult for the students to choose the best career after intermediate. Students want to search for the best jobs for themselves to continue their careers. Many students want to pursue a job instead of future studies. So before choosing the career, make sure that you are interested in it and you can continue the field.
Content Writer
Content writing is the best field for students who are interested in writing and who have great writing skills. Content writers are the ones who create content for the websites. Students of intermediate can pursue this career if they have good writing skills. In this field, you can get success if your writing is good enough to make effective content. Once the student becomes skilled in this profession, he/she would be able to get many opportunities in the future. In content writing, you can make a blog post, articles, content for the websites. After getting experience in the field, you can become a content editor.
Teacher
Those students who have a great interest in the field of teaching and want to enhance their teaching skills, then this is the best field for them. There are numerous institutes that offer jobs in Karachi for students. In the field of teaching, you can learn a lot of new things and keep in touch with history also. You will get a lot of experience in this field that paves the way for you in your future. Students who have a strong academic record, good spoken English, and best speaking skills can pursue a career. After working for 2, 3 years you will be able to get a lot of experience and you can apply to different schools for the post of an senior school teacher. Several schools are giving opportunities. In this way, you can facilitate yourself in this career.
Entrepreneur
Students can run their own business after intermediate. If you have the money and ideas to start a business then no need to delay. Start your business on the highest level. You can be more skilled in your own business. Students can make efforts to maintain their own business instead of applying for the Job in which you are restricted of timing, performing the task, and much more. To become an entrepreneur, students have to make effort. There are many benefits of running your own business. Some of them are:
You are in charge of your future.
You can start from wherever you want.
You can challenge yourself each day.
You can fulfill your dreams.
You can complete your tasks more effortlessly.
You can learn how to connect with your customers.
Tutor
Most students have abilities to elaborate things, concepts, and knowledge to others. They can communicate in a better way. So they can run their own business as a tutor. Students can earn a large amount of money in this way. This is one of the effective businesses that you can choose for yourself after completing your Intermediate. However, the salaries of a tutor are not much high as compared to private school teachers but once you get experience, you can earn both in school and in your home.
Data Entry Operator
In Karachi as well as in Pakistan, many companies are in search of data entry operators. In the present day, they are in great demand. For data entry operators, you must know about spreadsheets, word processing, database, etc. Also, you must have good grammar skills. The scope of the data entry operator has been increasing day by day. Students who are familiar with computer work can apply to data entry operators in Karachi Pakistan. After getting the experience they can also apply in IT Departments.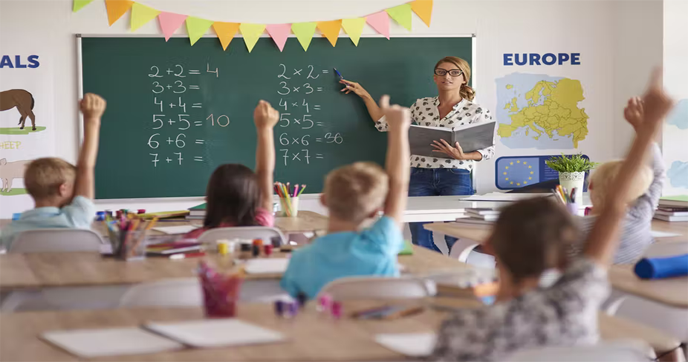 Government Jobs
Government jobs are more beneficial for the students because they are given many facilities for themselves and their families as well. Students can apply online in Karachi jobs. Here is good news for those students who want to apply for Government jobs in Karachi. Many jobs are offered to students. You can seek information about Government jobs from here.
Railway Jobs
After passing the 12th class exam, students can pursue their career in railway who are interested in Government jobs. Each year thousands of vacancies are announced by Karachi railway in various departments. There are many jobs opportunities on the Karachi railway. Some of the Government sectors are mentioned below:
1. Ticket Checker or Ticket Examiner (Ticket Collector)
2. Railway Constable
3. Goods Guard
4. RRB Loco Pilot
5. Railway Information Department
6. Railway Driver
7. Railway Clerk
Students can apply in any of the sectors to continue their career as Government employees.
Government Schools Teacher
Government schools provide possibilities for students who have recently completed their intermediate with good grades and have a strong academic record. After gaining teaching experience in government schools, students can apply for a position in a government college, where their income will increase and they will receive a "16,17 or 18" grade.
Most Demanding Jobs
Students can select from a range of demanding occupations after Intermediate. They have the option of choosing a career that has a lot of potentials and a secure future. Below are some demanding jobs that demonstrate their value.
Merchant Navy
It is the highest paying job. Students can apply without doing graduating. Merchant navy is the job that provides free of cost travel around the world. Students who apply in the merchant navy, have to spend 6 months on a ship. It is not that easy. No doubt the salary package is attractive but students have to struggle a lot. They have to be alone apart from their families. After joining the merchant navy, there are a variety of job prospects. After spending some time and getting experience in cadetship, you can be directly promoted as an officer.
Police Department
Each year the department of Karachi Police offers many vacancies for the freshers. There are jobs for freshers in Karachi in which students can apply easily without having experience. After joining the police department, you will be given instructions and you will be provided the training from the senior police officer. If you worked as a police constable, you will apply in different departments. Before applying in the field, students need to be fit physically and mentally. Freshers can get a salary in which they will be satisfied.
Jobs of Your Interest
Students should seek a job in any field that they are passionate about. It is far preferable for them to continue in their chosen profession. Even if they don't make a lot of money, this will make them happy. Students have many alternatives when it comes to choosing a career, but it is best to choose one that they are passionate about. Here are some of the professional alternatives available to students, which they may like to pursue and embrace in the future.
Photography
Photography is a career with a lot of potential and a lot of options for students. This is not just something to have fun with. You can even start your own business using photography. Students who know how to capture images can pursue a profession in photography and improve their talents. In this field, you can go a long way. You can work as a wildlife photographer, a fashion photographer, or a nature photographer, among other things. Students can begin their careers as photographers with very little financial investment. They can make a lot of money if they devote some of their time to business. Students who want to improve their talents might enroll in photography programmes where they can learn new techniques.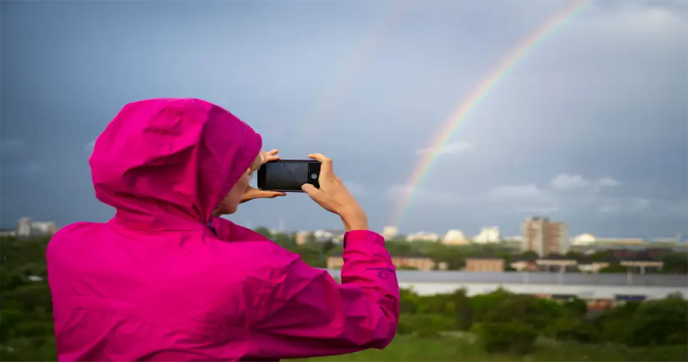 NGOs
This will be a lot better option for students who studied sociology in intermediate and wish to join NGOs. Alternatively, students who desire to enhance their community and contribute to the development of their country can join non-governmental organizations (NGOs). It is also the best option for freshers who are interesting in the field. In the beginning, they could not earn much money but after spending some time and becoming skilled, students can earn more than 60,000 per month easily. Working in NGOs, you can develop your skills and can work for the improvement of society.
Fitness Trainer
There are a lot of people in our society who are worried about their health or want to keep themselves fit. It does not matter whatever your age is; you should be physically fit at any age. Those people are always in the search of the best fitness trainer who can give them the best advice and teach them about different exercises. Freshers students after 2nd year can work under some professional trainers. In this way, they will be able to get knowledge about fitness training. Once you have gained some experience in physical training, you can open your gym and work as a personal trainer. Additionally, you must be physically healthy since when you provide training to others, this impresses them.
Event Manager
Many students want to organize functions but could not do so because they do have not enough time to spend. Students after completing their 12 years of study can work as event managers. Event management is the ideal alternative for students who do not have a lot of money to start their businesses. You can host a variety of events, including wedding receptions, birthday celebrations, and more. In today's Pakistan, event planners have a lot of opportunities. Most people hire event planners for their activities, which allows you to make a lot of money in a short period.
University Of Management And Technology Umt Lahore
249 Articles
171 Articles
79 Articles
Punjab University PU Lahore
57 Articles
Punjab University College Of Information Technology Lahore
56 Articles
Allama Iqbal Open University Aiou Islamabad
55 Articles