Our beloved Prophet (saw) said:"... whoever fasts during Ramadan out of sincere faith and hoping to attain Allah's rewards, then all his past sins will be forgiven." (Imam Bukhari).
Students! This is a real blessing that you are going to welcome Ramadan after your exams have completed.Now you can worship with free minds and full sincerity. These holiday months are really hot, you are going to fast the next whole month whilst the weather outside is scorching .It means for the upcoming month the outdoor activities will get limited.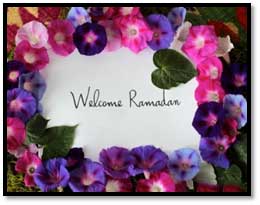 Never mind .You can enjoy these days with many indoor activities along with your 'Ibaadats'. Let's get an idea how to make this holiday and holy season really worth.
Prepare for Ramadan: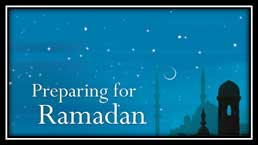 Only few days are left for the holy month so you can make a schedule and timetable for the month.Do some shopping for your summer clothes and if possible complete your Eid shopping before Ramadan to get save from last minute panic. Help your parents in listing the daily menu and assist them in the grocery and other house-hold shopping. Clean your house or at least your room to welcome the spiritual month happily.
Set time for the recitation of Quran: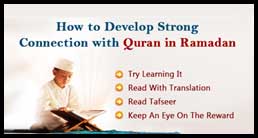 You might have ignored the daily recitation of Quran during your exam preparation but this time be determined to recite Quran daily for few hours .The time after Sehri or before Iftar would be the best .Try to complete the recitation of one Quran this month.
Attend or arrange Sehri gatherings:
This is a good idea to invite some friends or family member on Sehri .Have the meal together and listen to some spiritual religious lectures.
Be Creative: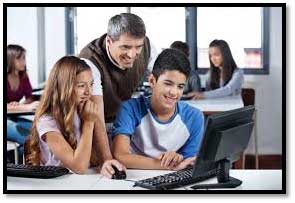 When you wake up get involved in some creative activities after completing your daily chores .You can write articles both for print or on-line do some blogging .Some kids join creative courses to spend quality time like graphic designing technical courses, cooking, baking etc. but if you feel that you can't go outside to attend the course you can check them online.
Overcome your weak areas:
This is the best time to overcome your weak points like if you think you can't speak or write English, you can check for a good on-line practice. Likewise for mathematics you can play maths game on computer or other devices. If you are feeling that your appearance have lost the charm during those exam days ,just take care of your skin and apply skin care recipes to bring out your real beauty.
Be artistic:
If art is your passion you can join any art course or simply draw at your home .Internet sites also offer various 3D art website where you can design and draw the object of your choice. You can work with your own house interior to bring some change.
Attend religious sessions and lectures:
There are many 'Dars-e-Quran' gathering in Ramadan around every area .You can attend them to learn the Quran with meaning or simply set a time to learn it on-line and take some time to learn new Surah and Duas.
Teach some pupils:
If you are fond of teaching you can ask your neighborhood residents to send their kids or the best way is to teach the poor illiterate community residing near you.
Join a voluntary service: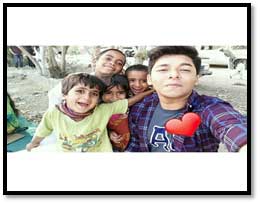 Many charitable trusts have opening for voluntary service providers if you join them you will be blessed by Allah as well as their certificate will also help you in admissions and other hiring.
Attend and organize Iftar parties: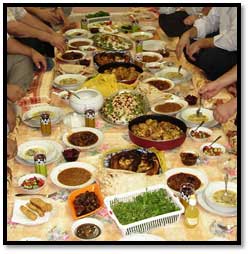 This is the most exciting feature of Ramadan schedule as you will meet your friends and enjoy mouth -watering meals on Iftar. Set one day to prepare and distribute iftar for the masjid attendees.
Don't miss Taraweeh prayer: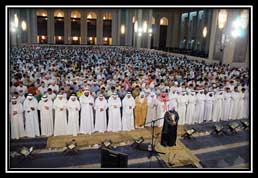 If you get the opportunity to enjoy Ramadan in your holidays then it's time to attend regular Taraweeh in masjid .For girls offering Namaz at home is better but they also can join the Taraweeh held for women.
There are many other ways to spend this valuable time but it would be better if you spend most of the hours in worship and prayers as you will get double reward for this .Try to pray Tahajjud regularly and don't harm anybody with your tongue and deeds.
RAMADAN MUBARAK!
University Of Management And Technology Umt Lahore
249 Articles
171 Articles
79 Articles
Punjab University PU Lahore
57 Articles
Punjab University College Of Information Technology Lahore
56 Articles
Allama Iqbal Open University Aiou Islamabad
55 Articles