Eid-ul-Fitr 2018 is just few days ahead and Muslims around the world are anxiously waiting or this colorful festival. Eid-ul-Fitr is a term, from the Arabic festivity (Eid), and break fasting (Fitr). Every Muslim celebrates the three-day feast at the end of Ramadan, a month of fasting.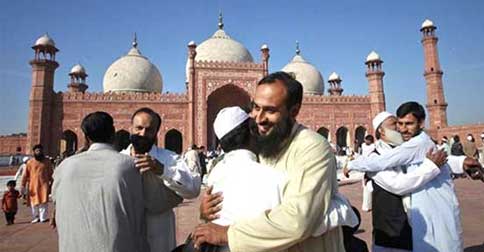 We Pakistanis generally celebrate Eid typically, like shopping and Mehndi on Chand raat, Eid prayers on Eid day then some sweet treat and a grand festive lunch or dinner. We meet each other and distribute Eidi among the children. Though this is also a great routine for enjoyment but what if we think something new on this Eid? It's not about buying another expensive I-phone or accessories, it's all about sharing and caring. Let's explore the ways to add some fresh trends in this Eid celebration.
1. The Spiritual Purification: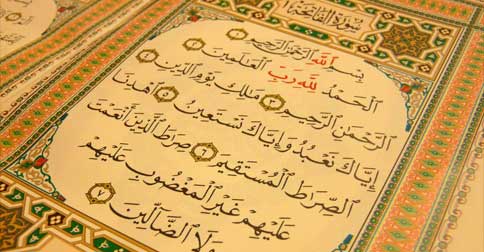 We celebrate Eid as a gifted day after a long month of fasting therefore we should thank Allah for this blessing and especially for the peaceful completion of Ramadan. If we offer shukrana Nafil Namaz in the morning after Eid prayers then it would be a great act to acknowledge the million bounties blessed by Allah Taala on mankind.
2. Supporting the despairing: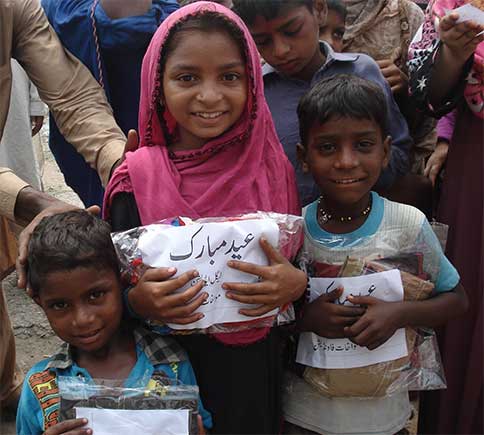 Although we have distributed Zakat during the month of Ramadan to the eligible but if you collect some clothes and other accessories as Eid gifts for those who have no means to buy them, then you can feel the inexpressible pleasure of sharing the happiness with them. Visit the sick people and make them happy with your positive talk.
3. Cleanliness 'the Half Faith':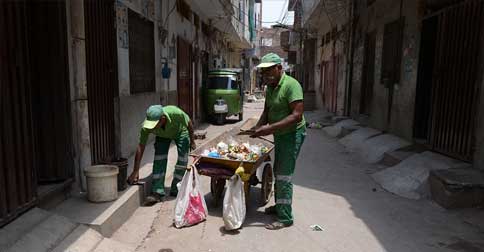 It's obvious that Muslim homes are spotless at the festivals and everybody seems busy in cleaning their dwellings on Eid but what about a planned cleanliness campaign for the whole surrounding .Convince the residents of your area to run a cleaning campaign a week before Eid .Participate in it and make your atmosphere and city clean and green.
4. May our beloved one Rest in Peace: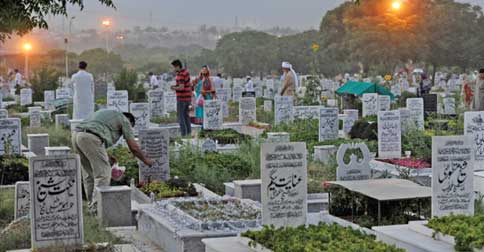 Take out some time and pray for forgiveness of those who are passed away and had spent many Eids with you.
5. Craft something innovative: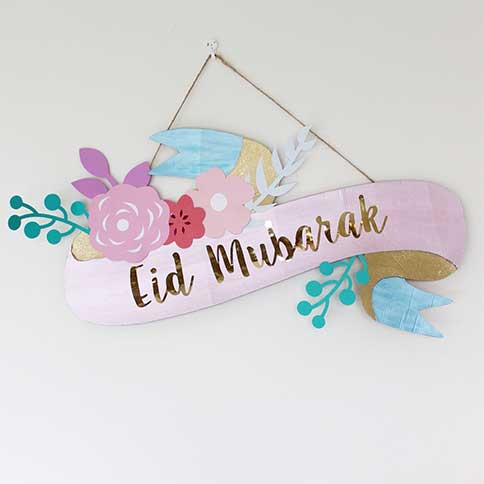 Instead of buying those expensive printed Eid Cards or just mailing them online try to design innovative hand -made Eid cards and give it to your grand- parents and beloved ones. These are not just card these are artifacts which could be saved as collection .Incorporate your cultural trends in the card and make them precious for the next generation.
6. Revive the past in a contemporary blend: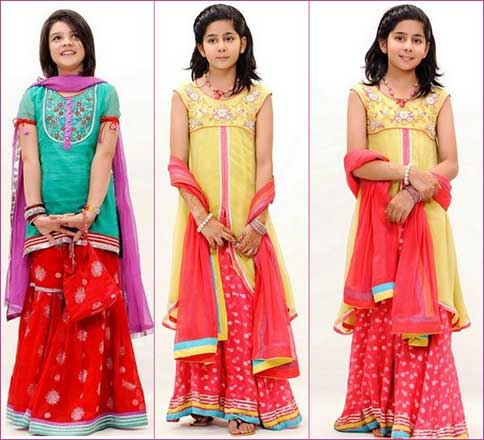 It would be a great idea to wear clothes which reflect both old and new trends .Search for any particular era like Mughal times. Comprehend their outfit designing skills and dressing style then customize your design with the latest fashion .You will love the mixture when you dress up in this style.
7. Try some unique cuisine: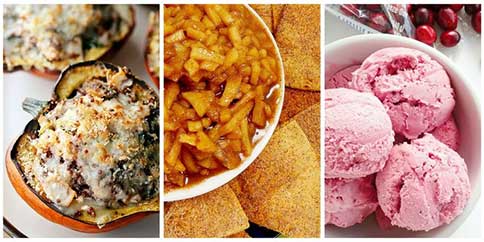 It's essential to prepare a big bowl of Sheer Korma on Eid but to give your taste-buds something fresh ,explore Muslim festive cuisines around the world and try a new dish .You can again customize the recipe according to your taste.
8. Introduce novel activities: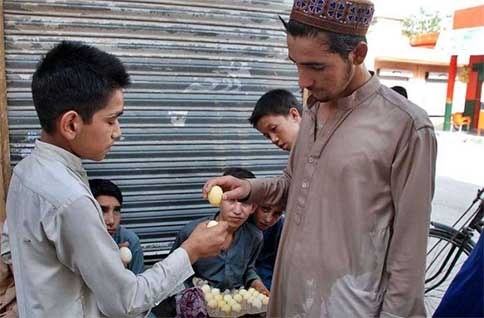 Meeting relatives with an informal chit chat is normal but to add a new flavor on this festive occasion introduce some unique activities .Again search what people do around the world on Eid-day and integrate some fun loving activities in your festive time and share them with your mates. Egg fight is a very interesting activity from Afghanistan.
9. Take your Mom out of kitchen:
One distressing feature of our culture is that we put our ladies inside the kitchen in these three Eid days. Remember they also have equal rights to celebrate the occasion so distribute the work among all the family members and give the women equal time to enjoy the Eid.
10. Indulge in the historic experiences: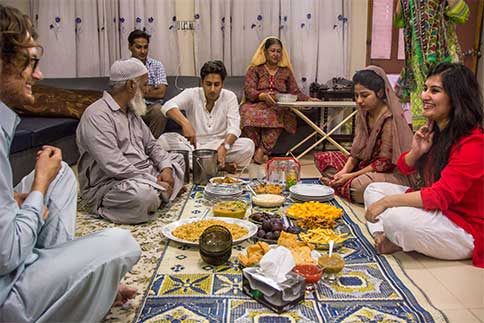 We often ignore our elders specially our senior citizens on Eid and excuse about being busy .This is injustice ,it's time to listen their stories that how have hey have spent their Eid and tell them about the modern alterations you have brought in the festive trends. Don't ignore them they are the assets. Help them to overcome their physical incapability and provide emotional support to make them happy.
There are a lot of ways to make your Eid more enjoyable but I you think o others you will feel some unexplained happiness on this joyous day of Eid.
University Of Management And Technology Umt Lahore
249 Articles
171 Articles
79 Articles
Punjab University PU Lahore
57 Articles
Punjab University College Of Information Technology Lahore
56 Articles
Allama Iqbal Open University Aiou Islamabad
55 Articles