The official definition of university states: 'an educational institution of higher level where degrees are granted to students and a place where academic research is carried out'. The word "university" originates from the Latin ''universitas magistrorum et scholarium, meaning "community of teachers and scholars."
AL-Karaouine University,the oldest University still running,: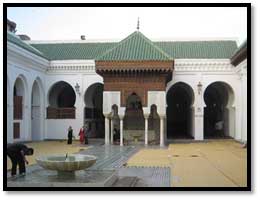 Though the western world especially Europe claimed that the Bologna University was the first university founded in Italy (1088) but according to UNESCO and Guinness World Records, The University of al-Qarawiyyin, or Al-Karaouine located in Fez, Morocco is the oldest existing, degree awarding educational institution in the world .This oldest university was founded by a Muslim lady Fatima al-Fihri in 859.The university originally was a mosque and madrasa. It was incorporated into Morocco's modern state university system in 1963. It is one of the leading universities for natural sciences. In 1957 the university also began teaching Physics, mathematics, chemistry and foreign languages.
Al-Azhar University: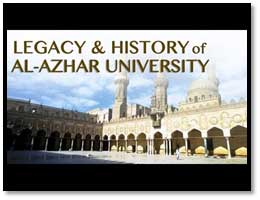 Al-Azhar University is the Egyptian university regarded as the second oldest degree-granting institute. It was founded in 970-972; this university focuses on Sunni Islamic learning and Arabic literature. Al-Azhar University chiefly emphasizes on the Quranic sciences and traditions of the Prophet Muhammad (PBUH) , however, modern sciences are also being taught here proficiently.
University of Bologna: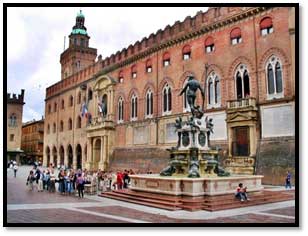 Italian University of Bologna, founded in 1088, is the first university of Europe., the word university (Latin: universitas) have been coined at this institution in 1158, from Emperor Frederick I Barbarossa who mention this term in "Authentica habita". Authentica habita, or Privilegium Scholasticum, was a document by the Emperor in which he stated the rules, rights and privileges of Universities. European Scholars travelled to Bologna to study canon and civil law, and other modern lessons taught at that time.
Oxford University: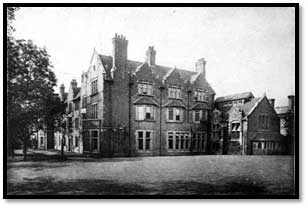 In Oxford University no Girls are allowed until 1878. Moreover, they were not allowed to take examinations till 1884, and were not granted degrees until 1920. Oxford has given full university status to women in 1959. The University became co-education officially in 1974.
Nalanda University: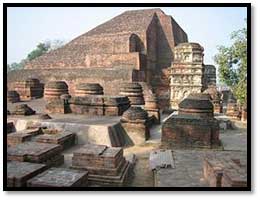 Nalanda is the name of an ancient university in Bihar, India. Nalanda is located about 55 miles south east of Patna, and was a Buddhist center of learning from 427 to 1197 CE. It is regarded as one of the first universities in the world.The architecture is spectacular and it is said that some buildings were constructed in the time of Mauryan emperor Ashoka. Nalanda University was an architectural chef-d'oeuvre; the signature design included a lofty wall with a single gate. Ten big temples with eight separate compounds are further extended to meditation halls and classrooms. Lakes and parks add the scenic beauty .A nine- storied building resided the university main library where voluminous texts were kept and arranged in an organized style.
University of Taxila: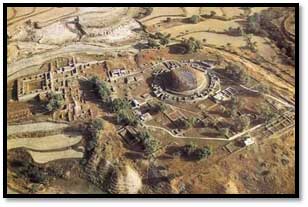 If present day existence is not counted then University of Taxila is the oldest university of the world which was founded between 600 BC and 500 AD, in the kingdom of Gandhar. A total of 68 subjects were taught at this University including astronomy medicine, surgery, Vedas, Grammar, Philosophy, politics, archery warfare, music, commerce etc. Minimum age for admission was 16. 10,500 students studied at this University with foreign enrollments from Babylon, China, Syria and Greece.
Al-Nizamiyya of Baghdad: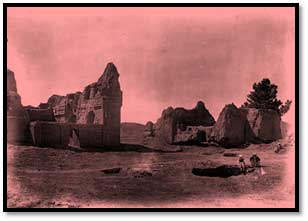 A group of the medieval institutions of higher education established by Khwaja Nizam al-Mulk in the eleventh century in Iran is named as The Nizamiyyah. The name is derived from the ruler's own name. The institutions were founded at the time of Seljuk Empire; they are basically the Sunni Islam theological schools.
Nizamiyyah institutes were among the first institutions of higher learning in the Muslim world. The quality of education was matchless. Al-Nizamiyya of Baghdad (1065), was the most famous of these institutions gaining a university status. Khwaja Nizam al-Mulk appointed the renowned Persian philosopher and theologian, al-Ghazali, as a professor at Al-Nizamiyya of Baghdad .The popular Persian poet Sa'di was one of the student at the Baghdad Nizamiyyah.
USEFUL LINKS:
India's ancient university returns to life https://www.bbc.com/news/business-22160989
University Of Management And Technology Umt Lahore
249 Articles
171 Articles
79 Articles
Punjab University PU Lahore
57 Articles
Punjab University College Of Information Technology Lahore
56 Articles
Allama Iqbal Open University Aiou Islamabad
55 Articles