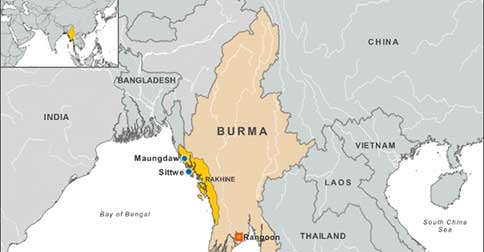 1. About Rakhine State (Burma)
Rakhine State is a state located in Myanmar (Burma). This state is located on the western coast while it is bordered by Chin State to the north, Magway Region, Bago Region and Ayeyarwady Region to the east, the Bay of Bengal to the west while the Chittagong Division of Bangladesh to the northwest.
Off the coast of Rakhine State there are few fairly large islands like Cheduba and Myingun Island. Rakhine State has an area of approximately 36,762 square kilometres (14,194 sq mi) while the capital of this state is Sittwe.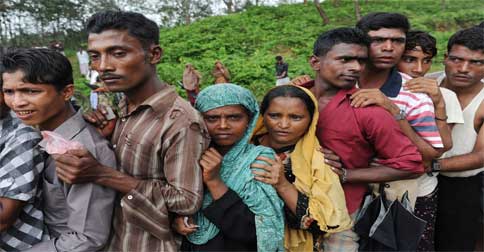 2. Rohingya People
The Rohingya people who were formerly known as Arakanese Indians are a stateless Indo-Aryan people from Rakhine State, Myanmar (Burma).
Currently there are almost one million Rohingya living in Myanma while more than one million people refugees abroad. The majority of them are Muslim while a minority is Hindu
The Rohingya language is actually a part of the Indo-Aryan sub-branch of the greater Indo-European language family and it is relevant to the Chittagonian language which is spoken in the southernmost part of Bangladesh bordering Myanmar.
Though, both the languages Rohingya and Chittagonian are relevant to Bengali, they are not jointly intelligible along with the latter. The Rohingyas are unable to speak Burmese, the language of Myanmar and hence they face lot of problem in integration.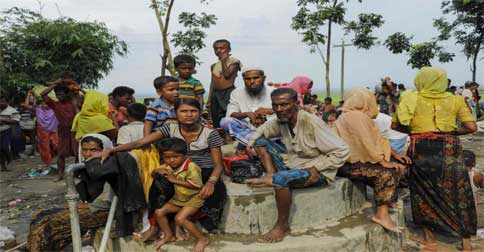 3. Muslim Living in Burma Since
The Muslims have lived in Myanmar (Burma) since 11th century AD.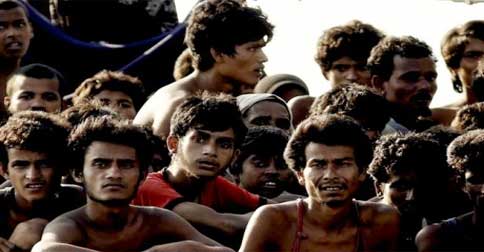 4. Total Population of Rakhine
The total population of Rakhine state is over 2,000,000. Over 230,000 Rohingya are already living in Bangladesh and most of them are living there illegally while approximately 32,000 are officially registered as refugees.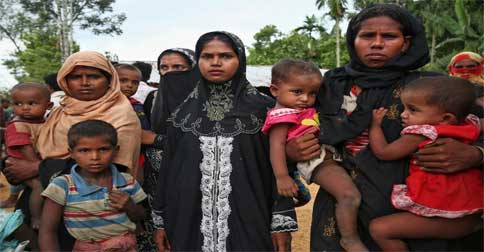 5. Muslims living in Myanmar presently
Almost 1.3 million Rohingya people are currently living in Myanmar.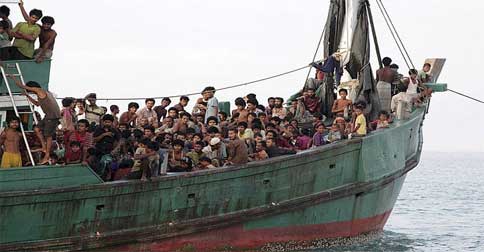 6. Already Migrated Rohingya people
500,000 people migrated to Bangladesh, 350,000 people migrated to Pakistan, 5,000 people migrated to Thailand, 40,070 people migrated to Malaysia, 14, 000 migrated to India, 10,000 in UAE and 200, 000 people migrated to Saudi Arabia.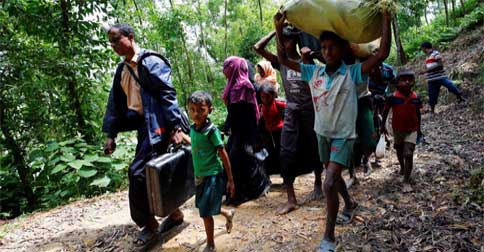 7. Major Immigration Shelters for Rohingyans
The major immigration shelters of Rohingiya people are Bangladesh, Pakistan, Saudi Arabia, India, UAE, Malaysia and Thailand.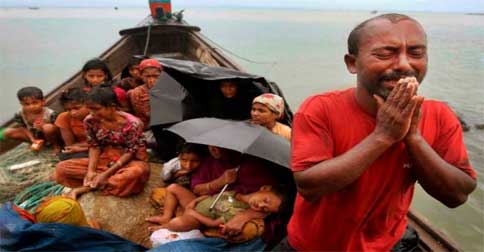 8. How many Rohingyans have been killed so far?
Presently no one knows the exact figure of killed Rohingyan people killed by Buddhists however, thousands of people have been killed so far. Though, according to the military commander of the country, in the recent clash between security forces and Rohingya Muslims in Burma, more than 400 people have died in last few days.
Some private news channels interviewed the migrated women and more than half in the interview said they had been raped or sexually assaulted by the security forces and Buddhists. Some of them also told that how their young children also including the new born babies were tread on or cut to death.
9. When did current crisis erupt?
After a takeover in 1982, the state was ruled by a xenophobic military government for 30 years till the period of reform following the civil disturbance.
In spite of releasing the scores of political prisoners in 2012 to 2013 and discussing treaties along with few ethnic groups, the provisional government has continued harsh limitations on the specific ethnic as well as religious minorities, particularly the Rohingya Muslims, who mostly live in the Northwestern state of Rakhine. In the last two years, the situation has become much critical in Rohingya (Burma).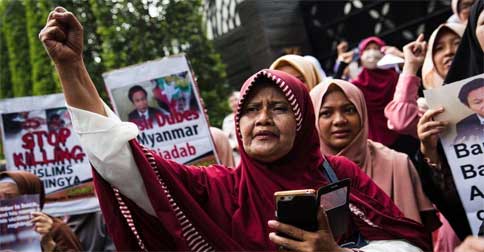 10. People who have raised their voice for Rohingya Muslims so far
Large numbers of people have raised their voices for Rohingya People which includes the President of Turkey, Turkish people, nobel prize winner Malala Yousafzai, people of Indonesia, Pakistan, Thailand, Afghanistan and Chechnya.
The foreign minister of Turkey called on Bangladesh to open its doors to refugees, saying that Turkey will pay all the bills.
Up till now, turkey has contributed $70 million in relief aid to Rohingya.
The President of Turkey Recep Tayyip Erdogan has called more than dozen fellow Muslim heads of nation. Tayyip Erdogan has said that actions of Myanmar amount to "killing" against the Rohingya and assured to raise the issue at the meeting of the United Nations General Assembly in New York this month.
More Articles From
Jawairia Chaudary
University Of Management And Technology Umt Lahore
249 Articles
171 Articles
79 Articles
Punjab University PU Lahore
57 Articles
Punjab University College Of Information Technology Lahore
56 Articles
Allama Iqbal Open University Aiou Islamabad
55 Articles