The Labor Department of the United States releases the worst employment report in American history. According to this news, the payrolls fall by more than 20 million, and the unemployment rate rises by 14.7%.
The job report was released during a live interview of Donald Trump with Fox News. Trump said that it was fully expected that the employment would face staggering loss. We are not surprised that a large number of US citizens have lost their employment because of the pandemic.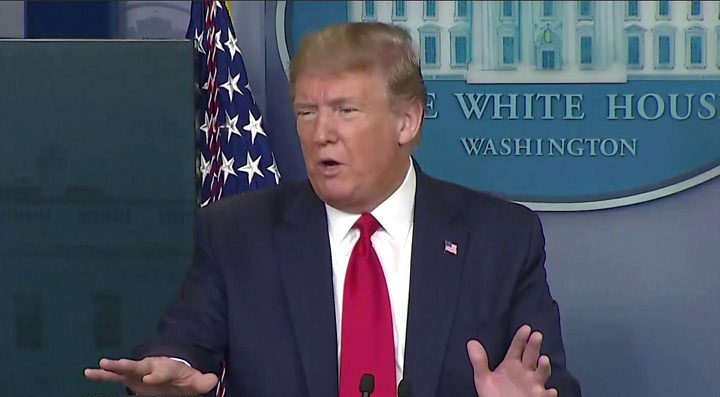 He said that that employment will be recovered. The citizen would get their positions back very soon. He further said that they are predicting a foremost economic recovery in the coming year, 2021. However, supporting data and no projections have been provided yet.
Under a stunning speed, the downfall of the job market has come to see. In February, the employment rate was recorded a five-decade low of 3.5%, and jobs were added for a record 113 months by the employers. However, the unemployment rate was recorded just 4.4% in March.
It is noted by the Governments' report that the citizens who had lost their jobs in April and haven't get any compensation or job recovery yet were not added to the unemployment rate. Besides millions of unemployed, 5.1 million others have suffered from the reduction in working hours in April. Because of this trend less income and less spending come to see that are the main reasons for the economic downfall.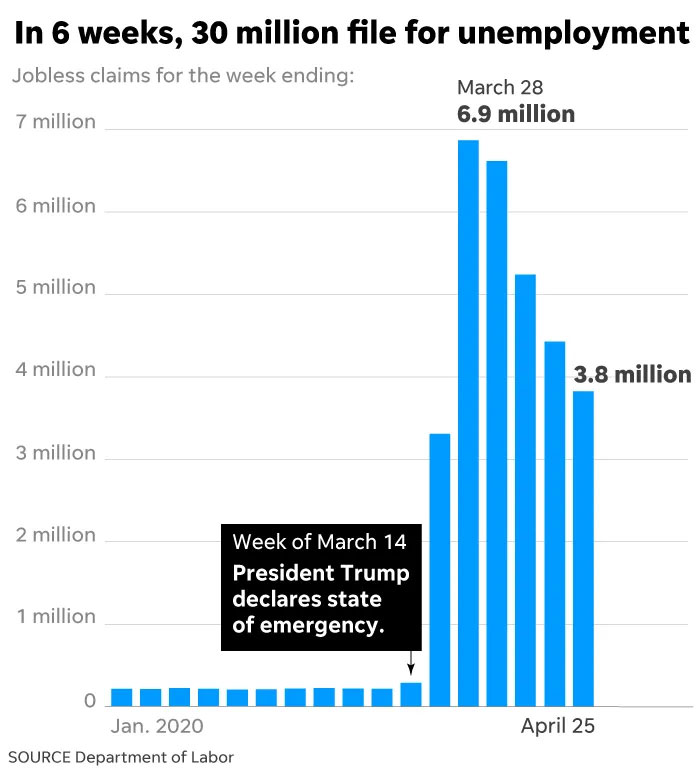 The percentage of unemployed plus full-time employment turned to part-time employment has reached 22.8% which is the highest record ever seen in the USA. However, the loss of employment is ranging from across the world. The rate of unemployment in the Euro zone, 19-country is expected to surpass 10% in the upcoming month because more people are laid off. However, the figure for unemployment is expected to lower than that of the unemployment rate in the USA. But, these measures do not count the people who are on grant leave or who are receiving the governments' assistance to cover their expenditures. You know Why Coronavirus is called Covid-19.
A report says that within the five weeks, 26.5 million people have applied for unemployment benefits. By considering the whole of the situation some economists are still expecting a rapid turnaround in the economy. But, The Congressional Budget Office has predicted that the unemployment rate will be still at 9.5% even by the end of 2021.
University Of Management And Technology Umt Lahore
249 Articles
171 Articles
79 Articles
Punjab University PU Lahore
57 Articles
Punjab University College Of Information Technology Lahore
56 Articles
Allama Iqbal Open University Aiou Islamabad
55 Articles