"Making money is art and working is art and good business is the best art" Andy Warhol
A small business is always come from a small idea, but it is up to you to transform that idea into business. It is obvious that when we think about business we normally freeze because it's a huge step lots of things get wrong. But actual issue is not starting a business; the issue is to going your business. Like if you have a big goal in life what you do? You break it into small goals so that you can achieve it step by step without any kind of issue. So there are some steps you can follow and start a small business.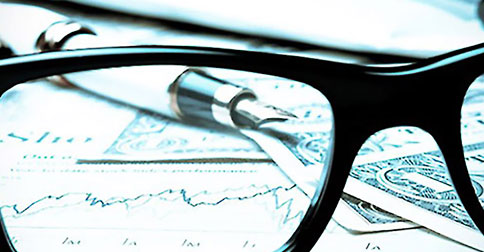 Write a one-page business plan.
The key to success in small business is to lower your cost as much as you can and keep things simple. Cost does not mean just your monetary cost, but it also means your time. Many small business owners do one thing wrong they try to make biggest and most robust business plan. If you're going to take finance and investment from someone try to know their ideas or business plan, so you know what kind of their mindset is and are they good for your business investor or not.
"Good business leaders create a vision, articulate the vision, passionately own the vision, and relentlessly drive it to completion" Jack Welch
So before starting your own business make a business plan for yourself. It should be one-page plan, which is basically an overview of your small business.
Define your vision: What will be the end result of your business.

Define your mission: Mission should be why your business needs to be existing.

Define your objectives: What you are going to do, what are your goals, how those goals are going to help you in accomplishing your mission and vision.

Outline your basic strategies: How you are actually going to achieve all the goals you have decided for your business.

Write a simple action plan: Write down your tasks and how you are going to complete all those tasks.
Decide on a Budget
Before starting a small business or any business you need to know what your budget is. How much do you need to start your business? You know what stuff or product you are going to make so how much product you think you should have in your business. What will be the total cost of each and every small thing which you need to make the product?
Target Market
"Business has only two functions - marketing and innovation" Milan Kundera
The main or actually most important thing is to decide what kind of target market you are looking for.
Because if we don't know what market we are targeting we will not be able to sell our product. So always find out what is your target market than open your store there where you find mainly your targeted market people.
Start a website or (Facebook page)
When you start a business make a website but website is going to cost you money and now the social media is very active and help you to promote your business. So you have to make a Facebook page and then write down about your product put pictures there and boost your page. It will help you to reach many people who live in different cities.
Test Sales
Now you have done all the necessary things which you need to do to start a business. Now try to attract people by boosting your page. Meeting other small business and ask them how to spread the word about new product. If you are making jewelry so try to ask a shop owner to take your stuff and check the response of people. It will help you to know what people want and in what range they want it.
University Of Management And Technology Umt Lahore
249 Articles
171 Articles
79 Articles
Punjab University PU Lahore
57 Articles
Punjab University College Of Information Technology Lahore
56 Articles
Allama Iqbal Open University Aiou Islamabad
55 Articles