After following the footstep of Imran khan, Shahid Afridi also coming forward in politics.
The 36-year-old former Pakistan T20 captain, Shahid Afridi, said in an interview on Monday that he is extremely passionate to join politics later in his life but for now he would only concentrate on his charity and social work.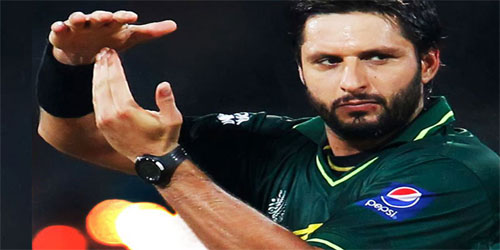 In an interview with BBC Urdu, he said that he would join politics shortly after concluding his playing career. He also said that though some of his sympathizer have advised him not to enter politics but still he wishes to do.
According to him, a politician is a servant of the people and he should serve people. Nevertheless the all-rounder said that he would serve the people through his charity and social work. He further said that through Shahid Afridi foundation; he would establish a school for less privileged ones.
In an interview, Afridi also talked about his retirement, saying that he will continue playing for Pakistan in T20s. He wish to play cricket for Pakistan whether it is at national or domestic level. He said that he is fit for the game.
Earlier he was not included in the boot camp ahead of Pakistan's tour of England with many pundits proposing that it was time for the flamboyant all-rounder to call time on his two-decade long career but currently he is representing Hampshire in England's domestic T20 competition.
Though on April 3 he resigned as Pakistan's T20I captain subsequently the national side's unfortunate performance in the Asia Cup and World T20 tournaments.
Does he really need to come forward in politics? What do you think?
University Of Management And Technology Umt Lahore
249 Articles
171 Articles
79 Articles
Punjab University PU Lahore
57 Articles
Punjab University College Of Information Technology Lahore
56 Articles
Allama Iqbal Open University Aiou Islamabad
55 Articles