A 12-year-old Muslim student with learning incapacities was constrained by New York school authorities to sign a false admission expressing he was a "terrorist," his family claimed in a $50 million government claim.
Nashwan Uppal, a seventh grader at a center school in East Islip, New York, was harassed by spooks who called him a terrorist and requested to recognize what he wanted to "explode next," as indicated by the claim.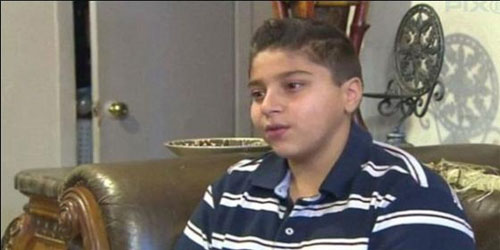 Uppal, who did not comprehend what they were stating because of his incapacities, inevitably reacted that he would explode the wall outside the school, the objection said.
Taking after the occurrence, school authorities hollered at Nashwa and trained him to concede he was an individual from Daesh (Islamic State) before compelling him to sign a false admission and looking his things.
Cops were likewise called and looked Nashwan's home, as indicated by the claim.
Uppal, 12, is a US native of Pakistani background.
A representative for the East Islip Union Free School District on Long Island declined to remark on pending litigation.
University Of Management And Technology Umt Lahore
249 Articles
171 Articles
79 Articles
Punjab University PU Lahore
57 Articles
Punjab University College Of Information Technology Lahore
56 Articles
Allama Iqbal Open University Aiou Islamabad
55 Articles