Everybody experience times of feeling stuck, disappointed and low. We've all been through tough times. And we've all got through them. It's nonetheless a fact that some people are better at coping with life's challenges than others. Figuring a way to rise up out of the opposite site of these encounters is extremely crucial too at last showing the life you need.
Here are 10 inspiring and intriguing things to recollect when you are experiencing tough times.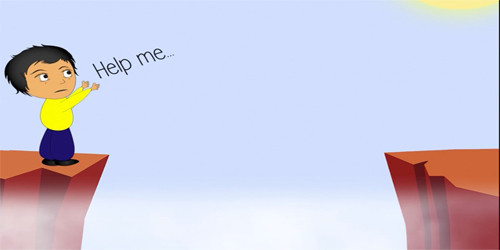 Things do change – when things are not going your way, thinking that this would remain forever is the worst thing you could do. You should think that time would pass and things would change. Nothing is permanent and we can do things to change our situation. It takes time but if we take the appropriate actions, but we can change bad times to good.
Accept the facts – accepting the real situation is very much important. If you accept the current situation then it would be easier to cope it. For instance if you are short of money look for some cutbacks, if you are dealing with grief, accept the loss and be happy for what you have. It's only when you accept where you are now then you will be able to move on to better times.
Keep things in viewpoint – we are our own worst enemy and we ruin things ourselves. If you really have a problem to cope with, then ask yourself, is it really the end of the world or is it just a problem to deal with.
You can't control everything – you should always remember that you can't please everyone, so never take responsibility of everything. At times things just happen, then you blame yourself for what happened. This is not fair. You should never blame yourself for the things that are out of control.
Keep things positively – life is not always smooth so you have to put a positive spin on everything. It may sound a bit cliché but positive thinking could be an extremely powerful force in change.
Remember your achievements – you should always look back at all the progress you have made in your life. Even if the end is far away you should still turn around and praise yourself.
Be kind to yourself – when you are going through hard times, remember to pamper yourself. Eat properly, take care of your body and mind because with a fresh mind you could find a better solution to the problem.
There is always something to be grateful about – you should not always have your problems in your mind instead you should make list in your mind that you are grateful about.
Enjoy life – you should not punish yourself if something wrong happened, instead you should enjoy your life and have fun. It will give you a break from all the stressful situation.
Don't quit – never give up in any situation. You should try and solve the issue, so that when in future you'll think about the problem you'll be proud of yourself that you could handle such a situation.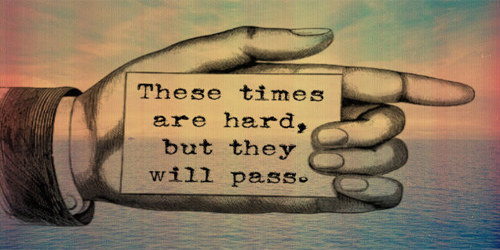 Sometimes in life you have to go through the worst to arrive at your best. Yes, life is tough but you are tougher. Look for the strength to laugh every day. Feel different. Feel beautiful. Make others smile too. Don't stress over. Live simply. Love generously. Work diligently. Speak truthfully. And even if you fall keep going, keep growing.
Awake every morning and do your best to follow this daily TO-DO list:
1. Think positively.
2. Eat healthy.
3. Exercise.
4. Worry less.
5. Work hard.
6. Laugh often.
7. Sleep well.
Repeat…
The floor is yours…
University Of Management And Technology Umt Lahore
249 Articles
171 Articles
79 Articles
Punjab University PU Lahore
57 Articles
Punjab University College Of Information Technology Lahore
56 Articles
Allama Iqbal Open University Aiou Islamabad
55 Articles