There are so many good sites available on internet which can help you in so many ways. There are sites where you can learn how to be more productive or how to save your data, or reminder websites. But the main question here is that how you are going to know which site is good and which is not. So here is some sites which can help you in daily basis work of yours.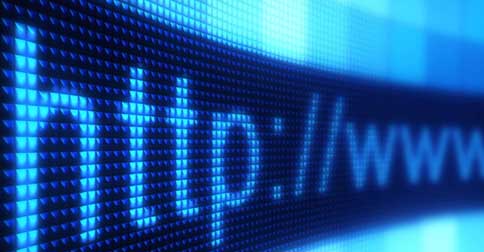 Organize your work
Here are some sites which can help you to organize your work.
Trello is a very use full site it actually help you to manage all your ideas and due dates of your projects and keep tracks what is in the process of completing. And more, it looks very nice it's, in fact, looks like Pinterest.
Hackpad is quite like Google Docs but a better version of it. You can invite as many people as you want to share your documents with, if not you can set private so that no one else can see them.
Nowadays no one use fax machine, actually, maturity of offices and educational institutes don't have any fax machine Faxzoro allows you to send and receive faxes through your email. So you can receive your important documents or pictures easily.
Rescue Time is a very useful it allows you to monitor your movements like what you are doing how you spend your time, What is taking more time and which task take less time.
If your inbox is full of newsletters that you have opened but they are totally useless so use Unroll.me it will clean your inbox and remove all newsletters or any other emails you don't think are important.
Another very useful tool, it got many features which can make your life easy. You can sync this tool with all of your devices, share your documents, and projects with others get email or text reminders of those projects or assignments which you need to get done.
Wunderlist
It is very useful tool for professional people. It manage your to do list and help you in your work.
Streamline Your Life
The greatest RSS reader (RSS (Rich Site Summary) is a format for delivering regularly changing web content) on the market so far. Feedly is the place to keep up with all kinds of latest blogs and publications.
This tool is very interesting and helpful. If you are so busy in work and don't have time to read the latest post which your friend just posted on Twitter just send that to pocket where you can read that post later even offline on your mobile.
Lifehacker is always coming up with solution of those problems which you don't have ever thought before. They have solution for all kind of problems.From how to deal with tech issues to the most pro productivity tips; you can find everything in Lifehacker.
Zoc Doc
Everyone is so busy in their life they don't have time to make appointments with doctor. Zoc Doc makes it simple, now you can schedule and manage your appointments online.
Expand your Brain
Busy on work is not a new thing but you should be aware of social issues. Upworthy is a good place to know about all kind of social issues there are so many videos and pictures available to grow your brain.
TED is a good website where you can hear inspiring talks from people who are doing big things in this world. It helps you to do that thing which you always wanted to do, but people always stopped you from doing it.
University Of Management And Technology Umt Lahore
249 Articles
171 Articles
79 Articles
Punjab University PU Lahore
57 Articles
Punjab University College Of Information Technology Lahore
56 Articles
Allama Iqbal Open University Aiou Islamabad
55 Articles