Education is very important for everyone as it is said:
"The function of education is to teach one to think intensively and to think critically. Intelligence plus character - that is the goal of true education" Martin Luther King, Jr
There are many educational apps which will help you to build new skills learn when you are free at home or in any educational place. There is list of important online apps for students that will help you out in your skills building.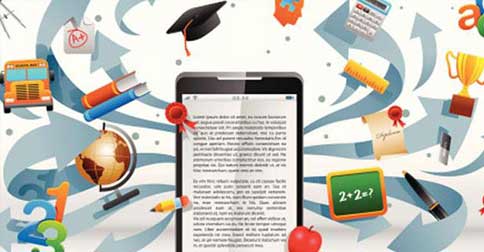 Dropbox is very useful tool for students they can save their assignments and projects and any other course work they have they can save it on Dropbox and even they can share it with their friends as well.
Bento
Bento is very useful for students because it helps you to make solo or group projects much easier by providing you feature as you can have a database where you can store your own contacts, drawing up calendar's and taking notes.
This app will help students to make notes on Evernote; this app is a very good scrapbook application for keeping all your work organized and on hand, no matter the medium.
This tool is very useful for those students who are involved in research. This tool saves all the websites which you have used so that you can read all the material anywhere and everywhere.
We all know about Google, how amazing it works and made our life easy. But Wolfram Alpha is an amazing searching engine for academic researchers. You can get to know about each and every subject.

Wi-Fi Finder
Every student need one thing which is very important that is net, but we don't find it everywhere. So you should know where to look for wireless internet in your area. Wi-Fi Finder helps you to find nearby connections.
Quickoffice
This tool helps you to edit Microsoft Office documents from anywhere and, most conveniently, see them across all the linked devices when paired with a cloud application.
StudyBlue
Students need to work in groups or teams, so it is obvious to share notes all the time. StudyBlue helps you to share all your notes online via mobile application.
If you like to read book, novels or any other book. You should download Kindle it got too much variety of books which you can read anywhere, you just need internet connection and read subject related books or any other novel as well.
Dragon Dictation
This app helps students to take verbal notes, send e-mails, and work on different projects.
This tool is very productive one, it acts as a personal assistant, help you to prepare to do list and remind you about the work and it work as organized collaboration as well.
Now every student is working on research papers, so whenever a student or teacher stuck on a research question they use Quora to get expert advice.
Now you can rent textbooks from comfort of your iPhone, this app is not available on Android and Blackberry.
Self-Control
Whenever you have work and you want to finish it as soon as possible still you feel Facebook is better than work. This thing happened to all students. But there is a very good solution there is this app name as self-control. You can blacklist the apps you don't want to use for a time period. But don't forget that if you have finished your work early you still have to wait for the time which you have given to the app. You can't use this app before that time.
University Of Management And Technology Umt Lahore
249 Articles
171 Articles
79 Articles
Punjab University PU Lahore
57 Articles
Punjab University College Of Information Technology Lahore
56 Articles
Allama Iqbal Open University Aiou Islamabad
55 Articles