MDCAT Test will conduct on 13th November 2022.
Latest Update on MDCAT Admit Cards:
Updated 11-Nov-2022
Candidates who did not download Roll no slip are advised to download it from their respective Board's Universities. Here students can check the Links of respective Universities. Check Here
All the applicants of Sindh are notified that those who applied for MDCAT test can get their admit cards from DOW University of Health Sciences official site and can check the complete detail from here.
Get Admit card from DOW University
Updated 10-Nov-2022
UHS MDCAT Roll No Ranges & Centers:
All the applicants are apprised that University of Health Sciences (UHS) has shared the complete Punjab Boards (citiy-wise) centers list where MDCAT 2023 will be conducted and Roll no slips ranges according to the centers. Applicants are advised to examine the full roll no ranges and city-wise centers.
Check Centers & Ranges of Roll No
Updated 08-Nov-22
MDCAT Roll number slips 2023 has been issued on 07 November 2022. Students who are registered under Punjab board they are recommended to download their Admit Cards from the official website of UHS (University of Health Sciences) because this year UHS conduct MDCAT Test 2023 on behalf of the PMC (Pakistan Medical Commission).
Candidates can check their live roll no slip from UHS portal. MDCAT roll number slip has been issued after registration and finalized scheduling of MDCAT test 2023. All the awaited students are informed that they can get their MDCAT roll number slip 2023 here on this page.
Issuance of MDCAT Roll No Slip
Roll No. slip has been issued to the students by the PMC. Students are counselled to check the complete detail regarding the Roll no slips of PMC MDCAT 2023. How students can download their Roll no slips? And the Complete Instruction for Admitt Cards. Complete Instruction of Admittance Card
How to Download MDCAT Roll NO Slip 2023 PMC?
MDCAT roll no slip 2023 has been allotted on 07 November 2022. Here we have some steps to get the Admit cards of MDCAT test 2023. From here students can check the steps throug which they can download the Admit Cards/ Roll no slips.
Step 1: Go to www.uhs.edu.pk
Step 2: Click on MDCAT Download MDCAT- 2023 Admittance Card
Step 3: Following page will open. In beginning, Enter your Full name.
Step 4: In addition, Enter your CNIC/ B-Form/ Passport Last four Digits (Without Dashes).
Step 5: In conclusion, click on search button and print admit card which must be (White, A4 size paper, Plain).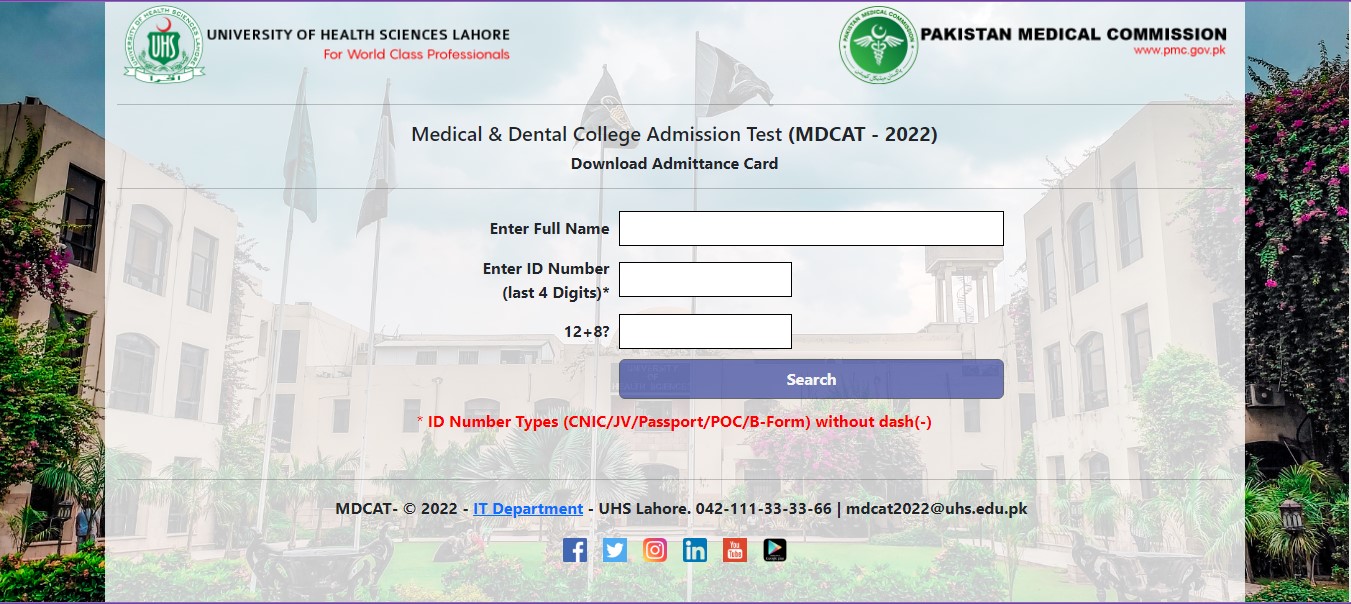 Instructions For MDCAT test 2023
Students are advised to acquire the full detail of Instructions of PMC MDCAT 2023 from here which definitely help them.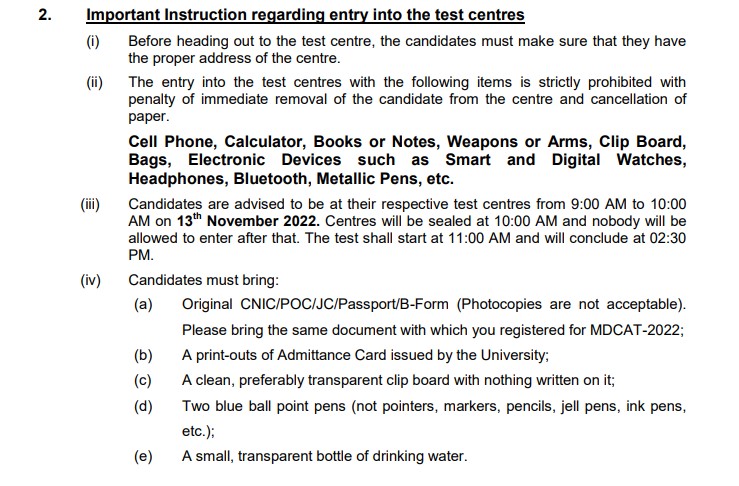 Student

Consultant

Employer