Ilmkidunya is offering MDCAT students with MDCAT mobile app for better preparation. All the interested students who want to get admission in medical colleges and medical universities are required to appear and pass medical and dental college admission test, MDCAT. Without this test the students will not be considered for admission in any medical course at higher education level. So students who are looking to practice well for their admission test, they are recommended to get mobile app which is free of cost.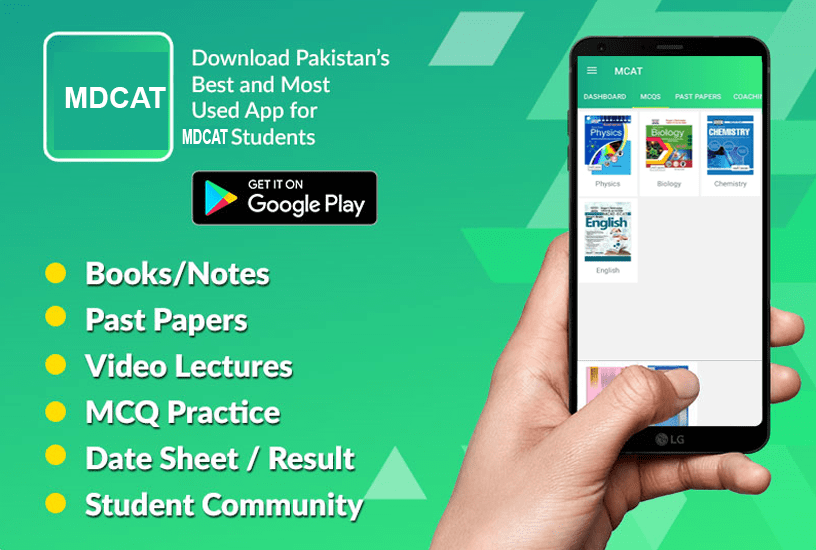 With the help of this app students can find the detail of almost all the aspects regarding MDCAT. Students are offered MDCAT Latest News in this app.
Students can find MDCAT Past Papers.
Moreover, MDCAT Registration Schedules, MDCAT Date Sheet, and MDCAT Results, etc. all you can find through this mobile app.
So, install this app into your mobile phone today and get the potential benefits that you need to appear well in MDCAT.