Eid Mubarak to all my Friends!
Rain, Rain, Rain come to relive earth's pain,
Rain, Rain, Rain come to make nature happy,
Rain, Rain, Rain come to make livings happy,
Rain, Rain, Rain come again and again.
Vikram Paratap Singh
The blessed month of Ramadan is over and we have celebrated Eid-ul Fitr with all joys Alhamdulillah. Our Cricket team has doubled the ecstasy by bringing Champion's trophy to Pakistan. Now it's time to enjoy another Blessing from Allah Tala .The joy of rain .Monsoon season is in full bloom and our students are taking full pleasure of the weather as its vacation time.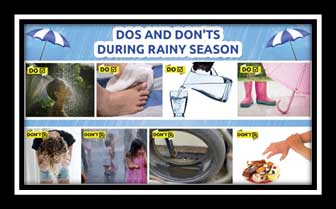 Enjoying rain is not a grave matter if you are taking some on-time precautionary measures as sometimes a little carelessness will lead to serious consequences. Let's learn some Do's and Don'ts to follow during the monsoon season.
The Hygiene and Food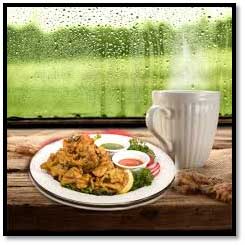 Don't: Don't eat or drink outside food and water. Your immune system is at a risk in rainy season. The ailments that can catch you in this season are cough and cold, fevers, diarrhea, jaundice and typhoid. Most of these diseases are either food borne or water borne therefore the take care of hygiene .Drink boiled or authentically filtered water and avoid eating any street side food.
Do's: It's time to munch some Pakoras with imli sauce or gulp fresh lemonade with home -made French fries .Ask your mom to make monsoon dishes at home and for some time forget those weight loss regimens. Avoid too cold eatables and never consume food and water that's or have been left uncovered.
Bathing in the Rain Shower: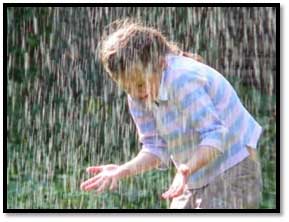 Don't: Never get wet in unhygienic premises or open fields where you are surrounded by pollutants .Remember, chicken gunya, Dengue and other contagious pathogens are just behind you in this season therefore enjoy rain at a neat and clean location.
Do's: Enjoy the pouring rain standing right in your balcony or at roof top area .Feel every drop of rain and Thanks God for his immense blessings.
Clothing:

Don't: Wear heavy or voluminous trousers. Avoid delicate fabrics for example chiffon or silk, don't wear light colored dresses.
Do's: wear lightweight and quick dry fabric preferably of a dark shade. During wet and windy season skinny trousers or leggings serves the best. They remain in their shape during a chilling gust of wind. Their fabric dries quickly, not letting you soaked for a longer period. Black is good as it will hide the signs of muddy debris.
Lightning Time:
Don't: Lightning can hit 60 miles away from the nearest rainfall therefore never stand in open areas, like porches, balconies, swimming pools and sport arenas.
Do's: At the time of lightning locate yourself under a sturdy building or hard-topped vehicles.
Skin Care: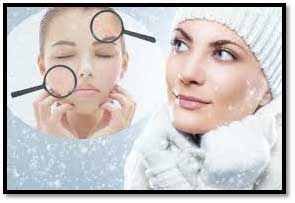 Don't: Don't forget to hydrate or moisturize your skin. Monsoons can dehydrate dry skin as well as produce extra hydration on oily skin producing acne n therefore treat your skin according to the type.
Do's: use a good cleanser to remove oil and dirt without disturbing the natural moisture. A high proportion of sunrays penetrate clouds therefore it is recommended to apply sunscreen, even though we are not directly exposed to the sun rays. A water-based sun block should be applied half an hour before going out.
Foot Care:
Don'ts: Don't wear heavy shoes that enclose your feet and avoid dirty water to reach your feet to get saved from fungal infections.
Do's: Try to wear light and open sandals as they will help your feet to get dried quickly.
Driving: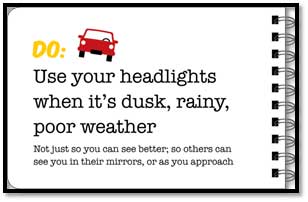 Don'ts: Don't drive recklessly or compete or the speed.
Do's: Drive slowly and put the pressure on brakes slowly. Try to avoid puddles or if you have to encounter them move slowly and carefully. Maintain a good distance from the vehicle in front of you to avoid accidents .Use headlights, fog lights and emergency lights and keep your wipers working .Motorcyclist should avoid to ride in heavy rains for emergencies they must wear helmets and check the treads of tyres, because less treads can cause skidding.
The most important precaution is to get away from any wiring or area where electric wires are present or exposed.
USEFUL LINK:
Top 5 Dos & Don'ts for the Monsoons
https://blog.selectcitywalk.com/index.php/top-5-dos-donts-for-the-monsoons/
University Of Management And Technology Umt Lahore
249 Articles
171 Articles
79 Articles
Punjab University PU Lahore
57 Articles
Punjab University College Of Information Technology Lahore
56 Articles
Allama Iqbal Open University Aiou Islamabad
55 Articles