Have you read the quote, 'the earth without art is just eh'? This might be the reason that even in this era of science and technology many students pick arts as their major. Art is not a single subject; in fact, it is a hub of creative categories, where each field is working with its own implication for how to use imagination to craft innovations.
Honorable Art Institutions of Pakistan:
Education in Arts for Pakistani Citizens is not novel as the world's oldest art institutions reside in Pakistan, impeccably delivering quality courses to their students.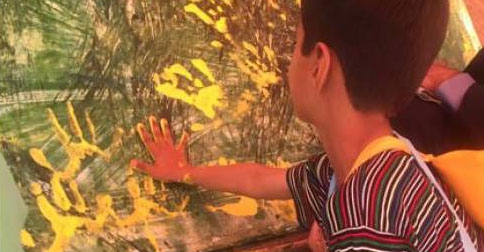 National college of Arts Lahore is the paramount of Arts schooling in Pakistan. It is among one of those art colleges which was founded in British India in reaction to the Arts & Crafts Movement. Besides, NCA there are many other recognized institutions in Pakistan that are delivering distinctions in Fine Arts education. Some other big names are
Karachi School of Arts

Hunerkada Lahore, Islamabad

Indus Valley School of Art & Architecture Karachi
Education and Career in Arts: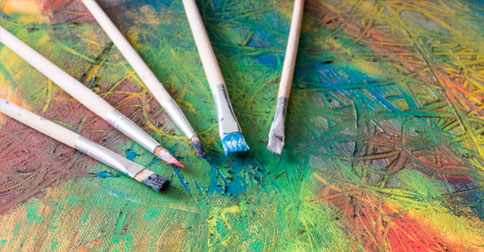 If you are an art lover and want to pursue your career as an artist or in some relevant fields, you have to at least pass your high school with good grades. However, it's better to take Fine Arts as your major subject after passing the intermediate (HSC) classes. Both government and private institutions are offering art courses to prepare an artistic student for the future. Opportunely, these courses are available at every level, like graduate, masters or specific diploma courses. As a general rule, arts institutions offer diploma courses in a variety of categories which entail a comprehensive curriculum that will help you to get a good job in your field. However, the courses and degree programs vary with institutions and so is the fee structure.
Subcategories of Arts:
An array of subcategories is included in this vast subject with a wide variety of career opportunities. Some of the key subcategories are listed below
Architecture:
This creative field will help you to sketch buildings through established critical and analytical skills. The architecture department is delivering high class course content at both national and international level.
Fine Arts:
This field is branched into several creative modules and Students work on their preferred area to gain excellence. Studio-based lectures with drawing projects are the key elements of this class. Miniature art, sculpture and painting are some of the basic categories of Fine Arts.
Communication Design:
Communication design department is preparing their students to enter the fields of print media, marketing and publishing. Continuous growth of advertising agencies demand for skilled professionals and our communicating designers are fulfilling such demands.
Textile Design:
The Textile Design program prepares future experts for textile and printing industries. The course will provide learning in Textile materials and textile related processes. The curriculum integrates visual arts, environmental ideas and natural elements in the course to take genuine ideas for textile printing and designing.
Performing arts:
With so many TV channels in the business nowadays, the need for performing artist is raising highs. Some of the best Art institution are rendering courses in acting, singing and dancing to help their students in their performing arts career growth.
Media Arts:
Media arts are one of the highest paying career options nowadays. Our Arts institutions provide no less than any international level media arts education to cope the technical trends of this age. Visual Arts and Information Technology now work together to benefit the world with unimaginative outcomes. Focusing this recent demand the Media art departments are fully equipped with all the techno gears to deliver outstanding media arts education.
Interior Design:
The busy life has compelled many people to hire skilled interior designers for their residences and offices. The arts institutions have compiled up-to-date syllabus in this category to teach high quality interior designing syllabus.
The Opportunities:
The scope is infinite as this is the age for media and designs and you are promptly hired in entertainment as well as creative industries. In short, TV channels, interior designing industry, textile industry and in-demand media opportunities are calling you to take benefits from your artistic skills.
Useful links:
https://study.com/academy/lesson/what-can-i-do-with-a-fine-arts-degree.html
University Of Management And Technology Umt Lahore
249 Articles
171 Articles
79 Articles
Punjab University PU Lahore
57 Articles
Punjab University College Of Information Technology Lahore
56 Articles
Allama Iqbal Open University Aiou Islamabad
55 Articles