Pakistan Armed Forces hurled Operation Zarb-e-Azb, a joint military offensive, against foreign and home-grown terrorists smacking in asylums in North Waziristan Agency (NWA). On June 15, Pakistan Army, Pakistan Air Force, Pakistan Navy, Special Services group program and Pakistan's paramilitary forces launched a comprehensive attacking targeting Tehreek-e-Taliban Pakistan, Lashkar-e-Jhangvi, Al Qaeda, Islamic Movement of Uzbekistan and the other Group of Taliban.
Pak Army's XI Force's counter insurrection plan has so far achieved three things. One separated revolutionaries from North Waziristan's population. Two being used by someone physical land previously held by revolutionaries. Three denied revolutionaries' access to population. For the record, especially adversely from the entire group of terrorists just melted away under Pak Army's methodical three pronged move forwards in a purposeful way.
Prior to June 15, average daily victims from terrorist violence had peaky out at 32 losses per day or nearly 12,000 in 2009. Prior to June 15, suicide attacks had peaked out at 7 suicide bomb attacks per month or a total of 78 suicide bomb attacks in 2009.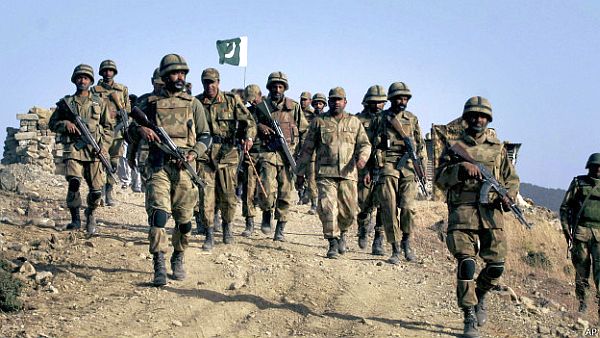 From June 15, average daily victims from terrorist violence have gone down to fewer than 10 fatalities per day or less than 1,500 over the previous 4 months. Imagine, post June 15, terrorists and their supporters have been able to arrange only 3 suicide attacks over the previous 4 months.
Operation Zarb-e-Azb has the potential of ushering in a time of relative normality and internal stability in the region and outside. Obviously, security within Pakistan's geographic borders does not suit India's destructive targets. The fact also is that India's recent conflict escalation is more political than military. Finally India really disappointed, from the success of Pak Army.
University Of Management And Technology Umt Lahore
249 Articles
171 Articles
79 Articles
Punjab University PU Lahore
57 Articles
Punjab University College Of Information Technology Lahore
56 Articles
Allama Iqbal Open University Aiou Islamabad
55 Articles