Kashmir issue is the one of the biggest and most important dispute between Pakistan and India since the emergence of Pakistan. When the partition plan was under consideration it was decided by the people of Kashmir would decide whether they want to join India or Pakistan but people of Kashmir never given opportunity to show their will and India attacked on Kashmir in 1948. Kashmir has three major ethnic areas: Ladakh in the northwest, which is majority Buddhist; the Kashmir Valley (controlled by India) and the part now controlled by Pakistan, which is majority Muslim, and Jammu (in the south), which is majority Hindu. The overall majority is Muslim.
When Pakistani army with the help of local people fought for the cause of Kashmir, Indian government quickly went to the United Nation and request for the cease fire. Due to the intervention of United Nation war stopped by both parties and a Line of Control was mentioned on the basis of stand still position. That time Jawahar Lal Nehro promised to the United Nation as well as to the people of Kashmir that we will quickly held an election which would show the will of people of Kashmir where they want to go, but that promised was not yet fulfilled.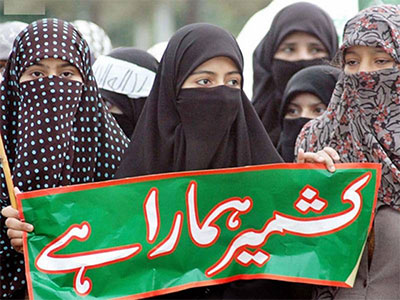 Pakistani government signed two declarations with U.S. named CETO & SENTO and India made it a reason to move from their promise. Now the situation is that Indian government never wants to talk on the Kashmir issue but they demand to talk on other topics as terrorism.
Now the situation is very much critical in Indian occupied Kashmir and the freedom movement got very much energy and people are protesting on the roads. Now the situation is that most of Indian scholars and analysts also suggesting that India should solve the Kashmir problem as soon as possible.
If we talk about the role of United Nation in solving the Kashmir issue is not effective and admirable. There are lost of resolutions were passed in general assembly of UN but always Russia oppose it. Many Pakistani analysts also blame that only because of bad foreign policy we can't solve Kashmir issue. Musharaf go very forward to solve the issue and he came back from the 50 year stance of Pakistan but still Indian government is not ready to solve it.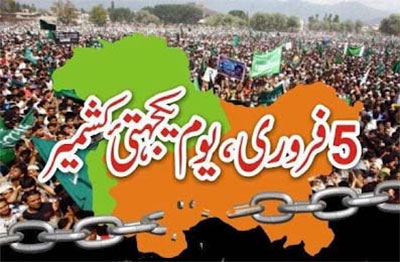 Here question is that what we Pakistani nation do for the Kashmir issue, just a holiday on the Kashmir day year or we are doing something else. Now the world has very much changed and only developed and self-directed countries can get their rights just by talks in the world. We have to work hard to achieve that goal that no one can oppose our resolution in the UN or we ourselves lead the world. It's not an imaginary thinking we as a nation can do it, just by working hard and honestly. Students always remember, it's very easy to fight the world if you won your own thoughts.
University Of Management And Technology Umt Lahore
249 Articles
171 Articles
79 Articles
Punjab University PU Lahore
57 Articles
Punjab University College Of Information Technology Lahore
56 Articles
Allama Iqbal Open University Aiou Islamabad
55 Articles