In a world filled with innovative techno-devices, there are some gadgets that are specifically designed to become friendly with teens .Here are teen-friendly digital devices to help their friends progress scientifically.
1. Adobe Ink & Slide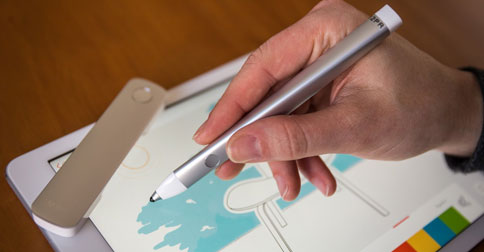 Adobe Ink and Slide is an amazing offer for students who have to sketch a lot. You can now draw or make a diagram, without the hurdles of restricting mouse and keyboards. Adobe offers an innovative drawing system for your exclusive iPad. The technology comes with a smart ruler and pen. This device let you draw freely through the pressure-sensitive pen. The Ink and slide is connected to your Cloud account, and you can access your drawings and sketches anywhere. Available now ,this Adobe Ink and Slide is a revolutionary product for drawing students. The set back is that this device is only limited to iPad users
2. Fitbit Alta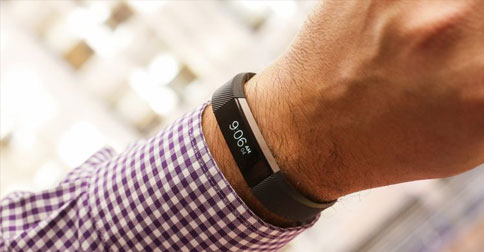 This smart watch is basically a fitness tracker which helps you to keep fit and active during your studying and working hours .It has functional options to keep your activities balanced with your studies. The device is a smart wrist band which is connected through interrelated apps. You can now have your push notifications, reminders, and calorie alerts through your smart watch that is integrated with your phone. IPhone users can go for Apple Watch while for Android users there are so many options with exotic features, and customizable styles. This sleek band will monitor your workouts and sleep patterns automatically, and incorporate it in the Fitbit app on your phone to remind you to stay active during your studies as well as other chores.
3. The Copenhagen Wheel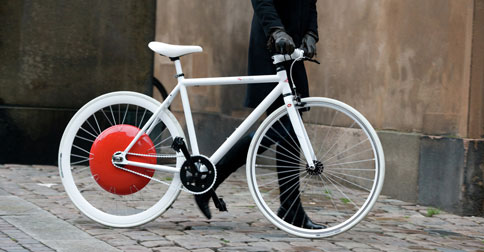 The Copenhagen Wheel is a device consists of a motor and battery pack that captures excess energy when the bike goes downhill or applies brakes. This innovative device gives your bike an amplifying power .This wheel can propel you up on slopes or rough lands. The digital wheel can be accessed through Internet as it record speed and distance traveled, help you to find friends, check the air issues and notify you if the bike starts in your absence. This techno-smart wheel will be available by the end of 2017.
4. 3D printers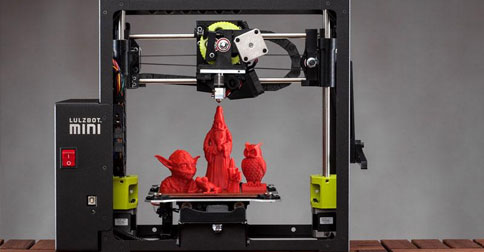 3D printers can print out 3D models for various purposes, with show-and-tell feature.3 d printers also give your students the ability to design the real models .It also make students understand the layer by layer manufacturing processes.3D printing explore the resources of in-depth study of those objects that are out of reach such as artifacts and fossils, these items can be replicated on 3d printers and allow students to study them with full understanding.
5. Samsung LCD SUR40 LCD Touch boards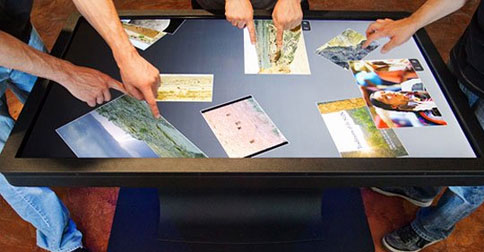 Forget those heavy boards on your class room wall as LCD touch boards have already hit the market. However, recently Samsung has created a revolutionary SUR40 LCD touch board for Microsoft Surface. This is a huge tablet with a gigantic LCD screen lying horizontally on a surface giving you a feeling of a full table -sized screen. Students will sit around this tablet table. They can easily swipe and click on the screen to drag images or type notes via a dynamic onscreen keyboard. This board is an amazing example of high-class sensing technology where every pixel acts as photo sensor. This board acts as a flat camera to make the object clearly visible and thus they are easily identified.
6. Stelle Audio Mini-Clutch Speaker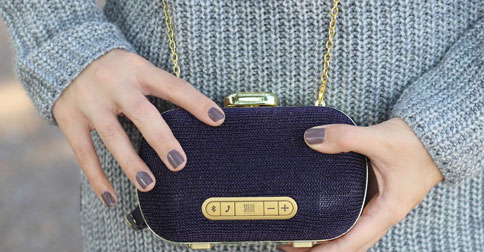 Girls are equally benefitting through these latest techno gadgets..This girly gadget is a small handbag with a wireless speaker and a built-in speakerphone, a techno-oriented mirror and enough space for her favorite make up brands .The clutch comes with a Bluetooth-enabled device the Mini-Clutch Speaker turns to a six-watt stereo back-up with a rechargeable battery rendering melodious tunes for full15.Available in 3- colors this Stelle Audio Mini-Clutch Speaker is a girl's best friend
USEFUL LINKS:
https://www.kvue.com/tech/tech-tuesday-gadgets-for-the-21st-century-student/318282731
University Of Management And Technology Umt Lahore
249 Articles
171 Articles
79 Articles
Punjab University PU Lahore
57 Articles
Punjab University College Of Information Technology Lahore
56 Articles
Allama Iqbal Open University Aiou Islamabad
55 Articles