Boards Exams have started across the country and students are battling with exam stress and heat nuisances simultaneously. Here are five cool and healthy drinks for students to keep them chill and refreshing during exams.
Date-Banana-Chikoo SMOOTHIE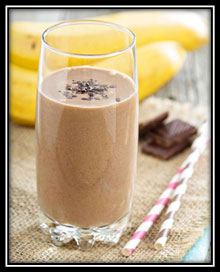 You can have this drink at breakfast as this drink contains essential mineral and vitamins with highly nutritious substances from dates and fat burning constituents rom oat meal
Ingredients:
Chikoo: 1 cup peeled and sliced

Bananas: 1 cup mashed

Oatmeal: 2 tablespoon

Dates: 6 remove the seed

Milk: 2 cup chilled

Ice cubes
Method:
Blend all the fruits and oatmeal together in a blender, with half the milk

Blend to a smoother texture

Add the remaining milk

Blend again to a pouring texture

The date, Chikoo, Banana Smoothie is ready so pour in a jug or separate glasses

You can add sugar or honey to taste but the fruits themselves are sweet

Serve chilled with ice cubes
This smoothie compliments well the sprouted salad or chicken sandwich.
Sattu Sherbet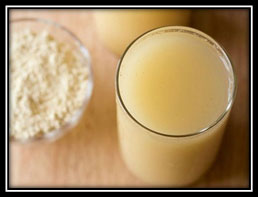 Ingredients:
Water: 6 cups

Sattu powder: 6 tablespoons

Sugar/honey: 5-6 tablespoon or to taste

Black salt: 2-3 pinch
Method:
Take a jug and add 6 cups of water

Add sugar in the water and mix to a sweet solution

Add Sattu powder gradually and stir well to mix

When the ingredients are mixed well then add a pinch of black salt

You can add some lemon drops or a pinch of chat masala to bring a spicy flavor

You can use chilled water while preparing the beverage or you can cool the prepared beverage in freezer or fridge

Don't forget to remix the ingredients with the help of a spoon as Sattu settled down in the water

Add some ice-cubes for extreme chill
Sattu powder is the powder o roasted grains or grams like barley or chick pea. This natural beverage has cooling properties to save you from heat strokes and the fibre will keep your digestion smooth. Drink it before and after exam and daily in the afternoon.
Aab Shola
(Kairi ka Sharbat)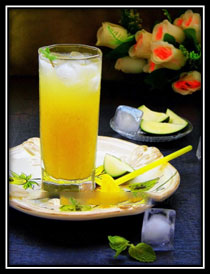 Ingredients:
Raw Mango (Kairi): 2 medium sized

Water: 2 glasses

Sugar: 200 grams

Black salt: 2-3 pinch

Salt: 1 pinch

Chaat Masala: 1/4 teaspoon

Mint Leaves: 3-4 for garnishing
Method:
Wash mangoes thoroughly to remove dirt and impurities

Take a pan or pressure cooker and boil raw mangoes in 2 glass water untill tender

Keep the mangoes aside and let them cool

Save the water in which mangoes were boiled

Peel the mangoes and extract the pulp in a dish

Throw away the seeds and peels

Wash hands thoroughly before extracting the pulp or wear gloves
Aab shola protects from the effects of heat stroke. It is a rich source of vitamin B and C .It provides mineral salts to the body which are lost due to perspiration in summer.
Take a blender and add the pulp ,the water in which mangoes were boiled and sugar

Blend all the ingredients well,if you find it very thick then add some water or icecubes in the blender for dilution

Pour the beverage in a jug or a pan and add salt and chaat masala

Mix the ingredients with a spoon

Pour the drink in serving glases with ice cubes and garnish with mint leaves

You can garnish the drink while it was kept in a jug
Namkeen Lassi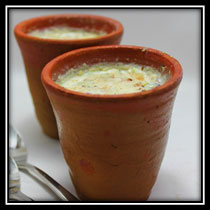 Ingredients:
Yogurt: 1 cup or 250 grams

Salt: 1 teaspoon

Water or ice-cube: as required

Roasted (cumin) zeera powder:1/2 teaspoon

Mint leaves: 3-4
Method:
Take a blender and add yogurt, salt water or ice-cubes in it

Blend the ingredients, add more water or ice cube to make the mixture dilute as this namkeen lassi is sipped in a diluted form

You can add some sugar or chaat masala according to your taste

Pour in the glasses and serve
Salted lassi is a very good shield against sun stroke. It is very nutritive and also taken as a laxative. Drinking salted lassi delivers calcium, potassium and Vitamin B12 to the body.
CHAMOMILE ICED TEA: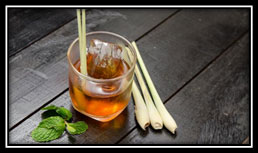 Ingredients:
Chamomile teabags: 3

Honey or sugar: 3 teaspoons

Ginger grated: 1 teaspoon

Lemon juice: 1/2 tablespoon

Mint leaves:2-3

Ice cubes

Water:2 cups
Method:
Take 2-2.5 cups of water in a saucepan and boil it .Add chamomile teabags while boiling to prepare the tea

Boil for 2 minutes

Keep the pan aside and add ginger sugar/honey and lemon juice

Steep for half an hour

Strain the mixture through a sieve

Garnish with mint leaves

Add ice cubes and serve

You can refrigerate the tea before adding ice cubes
Chamomile is the ingredient that can boost your immunity as well as your memory. It has amazing benefits for skin and hair also. Iced chamomile tea will protect you from the heat of the summer season.
USEFUL LINKS:
The best foods and drinks for studying for finals
https://www.uloop.com/news/view.php/180334/The-Best-Foods-And-Drinks-For-Studying-For-Finals
University Of Management And Technology Umt Lahore
249 Articles
171 Articles
79 Articles
Punjab University PU Lahore
57 Articles
Punjab University College Of Information Technology Lahore
56 Articles
Allama Iqbal Open University (Aiou) Islamabad
55 Articles