Entertainment zones are fully armed with dynamic approaches to attract their audience .We all are fond of these entertainment channels whether it's a movie, a soap opera or a live concert.
Previously, youngsters are not allowed to watch movies as it was thought that these movies preach immorality and shamefulness .Now the scene is quite different .media has grown its limbs and movies and other entertainment pieces have become a major resource to amuse public and spread a meaningful lesson. Though the unethical aspect still exists but youngsters are now more mature to differentiate between the right and wrong. Inspirational movies are developing since a long time .Some masterpieces are specially produced to influence young generation, either to provoke patriotism or to develop ethical and social awareness among them. The following are some inspirational and entertaining movies for teens to have a pleasurable yet lesson-learning past time.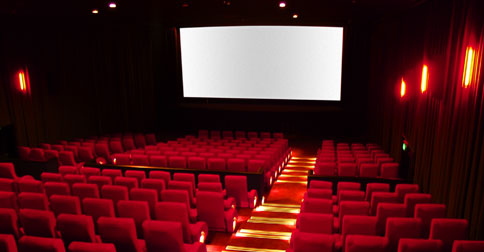 Forrest Gump (1994):
Forrest Gump is an Academy Award winner comedy-drama based on the novel of the same name by Winston Groom. This Tom Hanks starrer classic was directed by Robert Zemeckis. Forrest Gump won Best Picture, Best Actor in a Leading Role, Best Director, Best Visual Effects, Best Adapted Screenplay, and Best Film Editing at the 67th Academy Awards. The movie Forrest Gump follows the life events of a man named Gump .He faced many sufferings throughout his life, but he never quits. Wearing braces on his legs, with a very low IQ Gump is an optimist and always ready to chase his dreams. The film displayed all those detrimental circumstances of Gump's life, and how he managed to survive happily with them. In the end, he is free from the braces and could run faster as a normal being.
X-Men film series (2000)
Science fictions have always been all time favorites for young boys .The X-Men film series is a superhero based sequels having the heroes with the same name, as appeared in a series of comic books by Stan Lee and Jack Kirby. The 20th Century Fox obtained the film rights for the characters in 1994, Bryan Singer was the director of the first X-Men (2000) and its sequel, X2 (2003).The film features a band of mutants with ultra-sonic powers who lived in a world where they are offended by humans. The mutant leader, Professor Charles Xavier, encouraged the X-Men to struggle for human and mutant collaborative and peaceful living.
Taare Zameen Par (2007)
Taare Zameen Par (Stars on the ground) is a 2007 Indian film produced and directed by Bollywood superstar Aamir Khan. This is a story of a dyslexic child Ishaan (Darsheel Safary) who is rejected by everyone even by his own father. He lived in his world of imagination and played with drawing and colors. The subject defines a dyslexic child and his struggle to cope with school and his fellows. His art teacher (Amir Khan) helped him to bring out his artistic talent and finally he manages to win the hearts through his hidden abilities. Taare Zameen Par was acclaimed as India's official entry for the 2009 Academy Awards Best Foreign Film but later it was not entered. However, Taare Zameen Par won the Best Film Award for Filmfare 2008 and w the National Film Award for Best Film on Family Welfare.
Cinderella (2015)
Girls get mesmerized by watching their most favorite fairy tale Cinderella that is no more an animated classic and has become a live-action best seller of the year. Cinderella is a fairytale movie from director Kenneth Branagh. Lily James portrays as Cinderella with prince charming Richard Madden. At Heartland Film Festival the film won the Truly Moving Picture Award as well as Hollywood Film Awards for best Costume Design.
Main Hoon Shahid Afridi (2013)
Main Hoon Shahid Afridi is Pakistani sports- based Film directed by Syed Ali Raza Usama. Noman Habib and Humayun Saeed played the main leads. A small cricket club in Sialkot is looking for a cricket coach to get prepared for a local cricket tournament. Deen was a former cricketer who has to leave cricket for some unjustified reasons. Deen and the new comer cricketer Shahid Bhatti worked together to play a match up to the level of Shahid Afridi (Pakistan's renowned cricketer).
University Of Management And Technology Umt Lahore
249 Articles
171 Articles
79 Articles
Punjab University PU Lahore
57 Articles
Punjab University College Of Information Technology Lahore
56 Articles
Allama Iqbal Open University Aiou Islamabad
55 Articles