Hi fellows, preparing for your finals? It's only few months ahead. You might have isolated yourself in your study spending hours in learning lessons and solving numerical tasks. This is certainly a good schedule but are you taking your meals properly or your mother is screaming behind?
A healthy brain -boosting meal is crucial during this preparation time. Our grandmothers serve a handful of almonds during the exam days for memory enhancement. This is really a scientific approach as researches have proven that certain foods are composed of amazing nutrients that dynamically support you in your studies.
So, students, take a break! Enjoy these three memory boosting recipes to perform well in your upcoming exams.
Hemp seeds or sunflower seeds: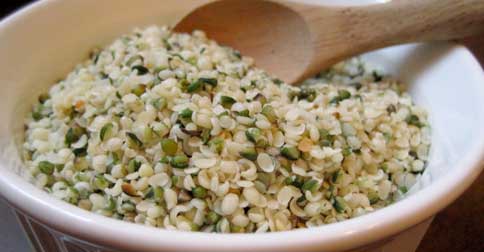 These seeds are loaded with memory –boosting protein, omega-3s and -6s fatty acids, and an array of antioxidants to let you memorize your lesson in no time. These Cannabis sativa and sunflower grains are popular for their nutty flavor blends well with lots of breakfast foods and baked goods.
This breakfast cereal is loaded with brain boosting ingredients and the fruits and fiber will manage your digestion giving you a healthy start for the day.
Memory boosting Breakfast
HEMP SEED/SUNFLOWER SEED –OATS CEREAL
Ingredients:
Oat flakes:2 table spoon (you can boil them in milk)

Raisins: 4-5

Fruits: whatever you preferred diced or sliced

Almonds: 6

Mixed nuts: handful (optional)

Milk: half cup

Sugar or honey: 1 teaspoon

Hemp seeds/Sunflower seeds: 1 table spoon
Method:
Boil oats in half cup milk, you can add or reduce milk quantity according to your choice. Add all the other ingredients in this oat mixture. Lastly, sprinkle the hemp or sunflower seed on the cereal. Eat the cereal hot or cold whatever style you prefer .A boil egg and a glass of fresh juice will correspond well with this mind-sharping breakfast. This is also a healthy breakfast for diet conscious students.
Fish: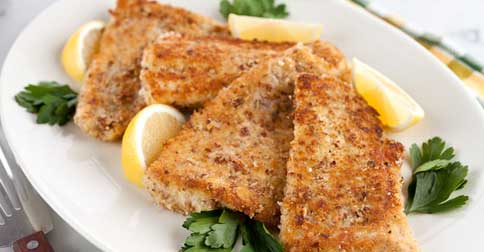 According to Scientists fish delivers the type of fat need to strengthen our brains. Salmon is one of the best specie providing omega-3 fatty acids and healthy fats for the brain. If salmon is not available then you can eat any species of Fish to take help from those magical omega 3 fatty acids.
If you think fried fish will add your pounds try this baked fish for lunch or brunch and enhance your learning skills. Some scientist recommend Asian style fish curry as fish curry gives you omega-3s mixed with turmeric, that is beneficial for the brain.
BAKED FISH RECIPE:
Ask your mom to bake some fish fillet marinated in Tandoori or Achari masala; if you don't want spice in your meal you can marinate your fillets in mustard paste and soya sauce. Brush your fillets with oil or melted butter on both sides; keep them in slightly greased baking tray. Pre-heat the oven.200 C is fine then bake for about 15 minutes or until done. Enjoy the slices with rice or bread on lunch .You can wrap them in pita bread to enjoy as snack while learning those frustrating formulas.
Dark Chocolate: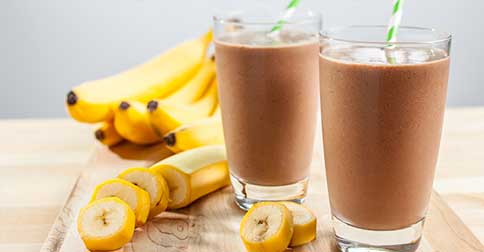 I bet this ingredient will bring some smile on the tired faces. Yes, dark chocolate is loaded with antioxidants which combat free radical to keep the brain healthy. Chocolate also releases endorphins which is an effective mood elevator.
CHOCOLATE –BANANA SMOOTHIE
Ingredients:
Cocoa powder or dark chocolate bar: 1 tablespoon or a small bar

Banana: 1 peeled and sliced.

Any other fruit: 1 peeled and sliced.

Milk: 1 cup

Honey/sugar: 1tsp
Method:
Mix all the ingredients in a blender and chill the drink in refrigerator.
There are countless other ingredients that help you while revision and learning .Some of them are yogurt, nuts, eggs, green vegetables, beans and the list go on.
University Of Management And Technology Umt Lahore
249 Articles
171 Articles
79 Articles
Punjab University PU Lahore
57 Articles
Punjab University College Of Information Technology Lahore
56 Articles
Allama Iqbal Open University Aiou Islamabad
55 Articles