Good news for all inter graduate students of Lahore! The Forman Christian College University, Lahore, is accepting admission applications for 26 major bachelor's programs. According to FCCU, these bachelor's programs are American style 4 year degree programs that are based on Liberal Arts Educational Model. And these programs are designed to prepare the graduates to succeed in a variety of occupations worldwide. These programs are also aligned with the HEC 2020 Undergraduate policy. As the admission deadline is approaching rapidly, we recommend all students to submit their application as soon as possible to ensure that they have a fair chance of being considered. Students should definitely avail this opportunity because the FCCU has a reputation for providing high-quality education and state-of-the-art facilities to its students. The FCCU admission requirements and application criteria are also explained further below on this page:
FCCU Bachelors Programs
Bachelor of Studies in Biotechnology
Bachelor of Studies in Business with specializations in:
Human Resource Management
Marketing and Sales Management
Operations Management
Bachelor of Studies in Computer Science
Bachelor of Studies in:
Biological Sciences
Urdu
English: Linguistics
Geography: Human Geography
Geography: Physical Geography
Philosophy
Psychology: Applied Psychology
Religious Studies: Christian Studies
Sociology and Cultural Studies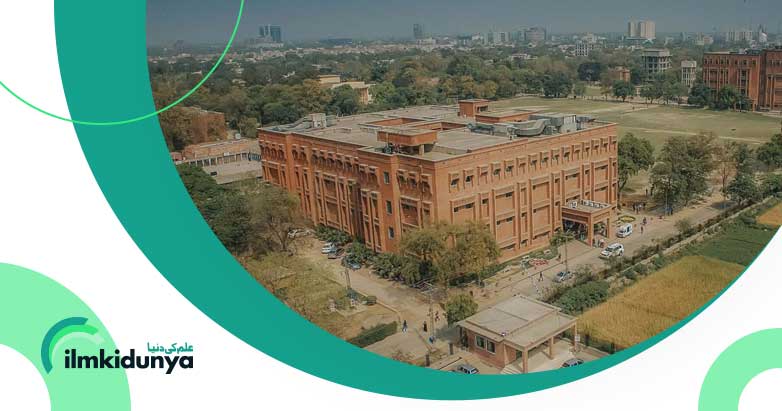 Notable Facts about FCCU
Nearly 2,000 students receive financial aid and scholarships every year.
FCCU also does international collaborations
The university also has hostel and transport facilities
The university has Highly qualified faculty members
Robust career services
And fully equipped laboratories
FCCU Bachelors Admissions Eligibility Criteria
Minimum intermediate/ HSSC or equivalent qualification is required in relevant subjects.
At least 50% Marks are required for successful admission.
All candidates have to attempt and clear the FEAT (Forman Entrance Admission Test) Accuplacer
Candidates must provide the copies of Inter Board Committee of Chairmen (IBCC) Equivalence Certificate, if they are foreign graduates.
Students awaiting for their 2nd year result can also apply for the admissions of provisional basis.
Documents Required For Admission
Attested copy of the candidate's inter/ HSSC Result Card.
Attested copy of the candidate's O Level Equivalence certificate issued by the IBCC.
Attested copy of the High School/ IBCC issued Equivalence Certificate.
Clear attested copy of the candidate's B-Form or CNIC.
Clear attested copy of the candidate's Father or Guardian's CNIC.
Latest passport-size photo with white background
Paid receipt of FCCU Application Processing Fee of Rupees 3,500.
How to Apply at FCCU
All Candidates can apply online for FCCU Admission 2023.
Press the "CLICK HERE TO APPLY FOR ADMISSION" button.
Then fill out the admission application form.
All mandatory fields should be filled completely, otherwise, you won't be able to submit the application successfully.
Then upload all the requested documents.
Generate the application processing fee challan.
Submit the application processing fee of Rs. 3500/- in any branch of HBL, MCB, UBL, Meezan & Allied Bank through online banking options or by visiting the bank yourself.
Upload the paid receipt of application processing fee to successfully submit your application.
One candidates can only apply for one program. So do not try to submit multiple applications.
Forman Entrance Admission Test (FEAT)
For admission in the 4-year Bachelor's program, the university will conduct the FEAT (Accuplacer). It is mandatory for all applying candidates to take the Entrance Test.
The Test Scores will be valid for only 18 months. If you have already taken the test, please contact the Admissions Office for further information.
It is a computer-based test and will be conducted on the university campus.
Maximum 30 minutes will be given to candidates applying for biotechnology program and Maximum 1 hour will be given to computer sciences candidates.
Applicants doesn't have to bring any stationary with them for the test.
Calculators and cell phones are strictly prohibited in the exam hall.
FCCU does not recommend any books to study for FEAT but you can click here for the FEAT (Accuplacer) Sample Papers.
FEAT (Accuplacer) Admit Card
The Admit Card for the test will be emailed to each applicant who successfully completed the Admission Form and paid the Application Processing Fee. Please read the instructions below to make sure you get your admit card on time:
Please provide the correct email address and phone number that you are currently using.
It is advised that you should check your email and the Spam folder daily.
You will possibly get the Admit Card if you have sent the right photograph (Selfies dismissed).
The degree program you have applied for will be mentioned on your admit card: A bachelor's degree in biotechnology, a bachelor's degree in business, a bachelor's degree in computer science, or a bachelor's degree (which includes 23 majors).
When you show up for the test, please bring a printed copy of your Admit Card.
Students will not be allowed to enter the exam hall without their admit card.
To avoid any misunderstandings, please carefully read the Admit Card's instructions.
FCCU Admission Schedule
| | |
| --- | --- |
| Definition | Dates |
| Last date to apply | 25th May 2023 |
| FEAT (Accuplacer) test | 29th May to 31st May 2023 |
| Merit List Displayed | Yet to be determined |
| Commencement of Classes | 28th August 2023 |