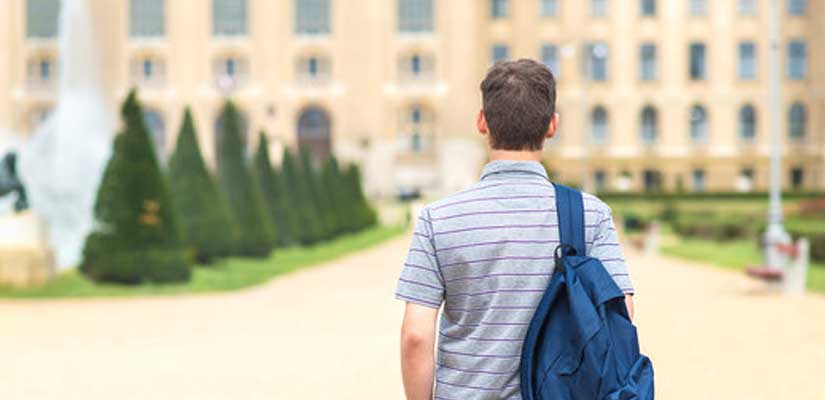 Abbottabad University of Science and Technology Admissions are Open for Spring 2023
News Submitted By: Ilm Ki Dunya

08-Feb-2023

Views: 615
Abbottabad University of Science and Technology (AUST) is inviting candidates to apply for the AUST Spring Admissions 2023 in various undergraduate and postgraduate programs. All the candidates who wants to pursue an excellent undergraduate or postgraduate degree from a top class Pakistani institute, are highly encouraged to utilize this opportunity. Besides this the AUST is also offering diploma programs and allowing candidates to direct apply for the lateral entry in the 5th semester of BS programs. Keep reading for the AUST admissions eligibility criteria and application process.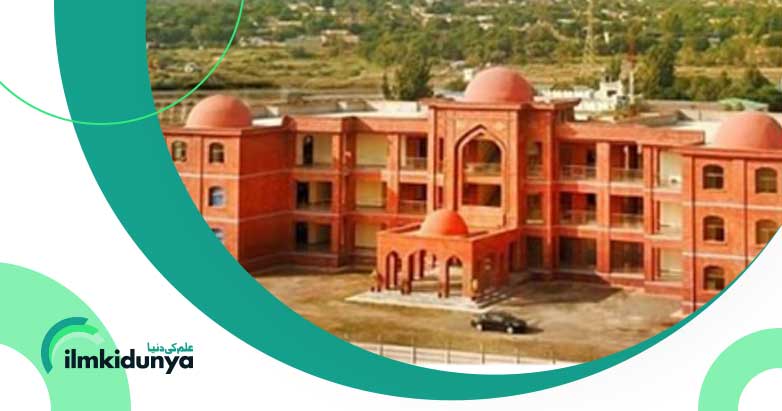 AUST Spring Admission 2023 Programs:
Abbottabad University of Science and Technology (AUST) is offering various bachelors, masters and PhD programs in various different fields of science and technology. The list of the programs is given below:
The AUST is offering various BS programs in different fields and some of the major fields are given below:
MS Management Sciences
MS in Materials Engineering
MBA (Business & Non-Business Graduates)
M. Phil Microbiology
M. Phil Mathematics
M. Phil Pakistan Studies
M. Phil Computer Science
M. Phil Chemistry
PhD Mathematics
PhD Chemistry
PhD Microbiology
PhD Physics
Diploma (1 Year):
Post Graduate Diploma in Clinical Psychology
AUST Spring Admission 2023 Eligibility Criteria:
For Bachelor's Programs:
Candidates who have cleared their HSSC/ inter (FSC pre-engineering) with at least 50% marks from an HEC recognized institute, are eligible to apply for computer sciences and software engineering programs.
For admissions in other BS programs candidates must have cleared their HSSC/ inter level education with relevant subject with at least 45% marks from an HEC recognized institute.
Need based scholarships are available at AUST.
There are quota/ reserved seats for the FATA, minority and disabled candidates.
For Master's Programs:
For admission in MA/ MSC program a candidate must not have obtained 3rd division in his or her bachelor's qualification or should have completed BS (Hons) with at least 60% marks.
2nd division/ 50% marks or 2.50/ 4.0 CGPA in MA/ MSC is required for admission in M.Phil. program
Merit and need based scholarships are available.
Foreign students can apply by providing valid visa and NOC from HEC.
Candidates must have completed an HEC-recognized master's degree with a minimum of 60% marks or a 3.0 or 4.0 cumulative grade point average.
AUST may conduct entry test for PhD admissions.
Quota seats are available for disabled candidates and candidates from FATA.
AUST Application Process:
To apply for admission at AUST, candidates have to create an account on university's website.
After making an account candidates can download the application form.
Fill out the application and attach the requested documents.
Download the Application fee challan from the link.
The application fee is Rs. 1200/- for BS programs and Rs. 1700/- for maters and PhD programs.
Candidates can submit the application processing fee in the mentioned branches of banks on the fee challan or can also submit them online (account title and account number is also given on the fee challan).
Attach the paid application fee receipt to your application and send it to the directorate of admissions, AUST or visit Abbottabad UST admission office with attested documents.
AUST Admission Schedule:
| | |
| --- | --- |
| Details | Dates |
| Last Date to Submit the Application | 22nd February 2023 |
| AUST Entry Test for Masters and PhD Programs | 27th February 2023 at 11 AM |
| Display of BS Merit List | 27th February 2023 |
| BS Interview and Fee Depositing Dates | 28th February 2023 to 3rd March 2023 |
| Display of Masters and PhD Programs Merit List | 2nd March 2023 |
| MS/ PhD Interview and Fee Depositing Dates | 6th March 2023 to 8th March 2023 |
| Commencement of Classes (BS Programs) | 6th March 2023 |
| Commencement of Classes (MS/ PhD Programs) | 9th March 2023 |
AUST Salient Features:
Started as a Hazara University Havelian campus in 2008.
Currently have four science and technology faculties.
Have an active student support centre.
Studentship for BS, MPhil and PhD microbiology programs.
Have fully funded ORIC.
Effective quality enhancement cell.
Digital library and modern labs.