BS Information Technology is the most demanding degree in the world of modern technology. It is 4 years degree program with 8 semesters. BS Information Technology is required to work in most of the information technology companies. This degree focuses on different subjects like networking, databases, and software.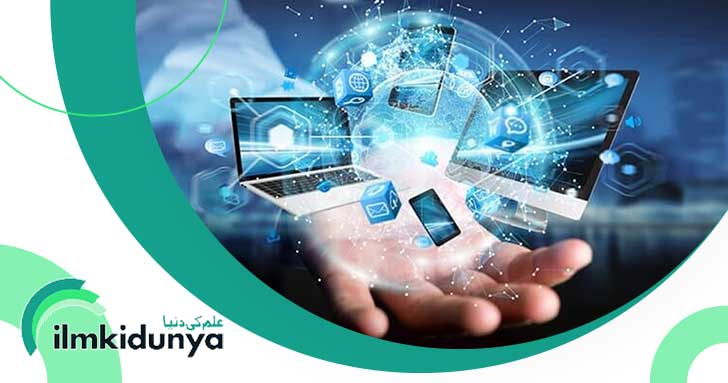 BS IT Guide Highlights
BSIT Guide Updates
>
| Key Points | Updates |
| --- | --- |
| Admission | BSIT Admissions are closed in all public sectors institutes but open in private universities |
| Merit List | BS information technology merit list depends upon the admissions of every university. BSIT merit list 2022 for spring admission is already announced in most of the universities and the classes will be started next month. Few universities have just completed their admission and now they are announcing the merit list in a few days |
| BSIT Full Form | Bachelor of Science in Information Technology |
| Best BSIT Public University | Punjab University Lahore |
BS Information Technology
BS Information Technology degree program is one of the most demanding degrees in today's world. It provides the best competence and knowledge in installing, planning, maintaining, operating, and customizing the infrastructure of information technology. This field is the core of the effective use of computer software and computers to enable the contribution of IT solutions in the world of business. The BSIT requirements in Pakistan are to develop the basic practices and application of IT programs. It helps students to be successful in the information technology principles and rules for addressing more challenges and opportunities in the real world.
Objectives of BS Information Technology Degree
The major objective of this degree is to prepare students with advanced IT skills and management skills. The BSIT graduates should have:
Skills to become the best software engineers to work on a different project which are relevant and also impact on the living of people.
Acquired skills and knowledge on application operation, maintenance, development, and installation.
To develop the competence and skills in hardware operations and installation based on the advanced technical specifications and requirements.
To recognize the opportunities to develop technological and professional growth to maintain cultural excellence for the advanced society.
Acquired skills to conduct research which helps to uplift the ICT with social and nationalism responsibilities.
Use of BSIT
Bachelor in Information Technology is a great foundation for management. It offers the technology study and also supports the business process. BSIT degree utilizes the data for helping the business to get insights for helping companies to make the right decisions. It is used to access the IT impact on the organization, environment, and individuals. It develops the skills to adjust in the IT industry after completing a BSIT degree. BSIT degree allows graduates to gain programming and scripting languages in software and hardware management.
Purpose of BSIT
The aim of a Bachelor in Information Technology is to teach the students of the basic aspects of information technology which will prepare them to become successful in information technology professions. This degree also empowers students with technical skills to solve business problems with information technology. The purpose of BSIT in Pakistan is to allow students to innovate by exploring emerging and new technologies.
Key Skills Learned in BSIT Program
The graduates should have note-taking, analytical, technical, and conceptual skills in compiling the data and information. The IT key skills in BSIT program are:
Cyber security
Operations
Systems Analysis
Business process
Information Systems
Demand for BS Information Technology in Pakistan
BS Information Technology has a high demand not only in Pakistan but all over the world. IT graduates are involved in website design, development, information management, e-commerce, and software engineering on the digital level. It helps the graduates to do innovation with the complex and quality infrastructures which make the differences in the business organization.
Benefits of BSIT
BSIT in Pakistan is a very beneficial degree to make a successful career nowadays. The benefits of BSIT are:
Highly-paid salaries
Opportunities to start your own business.
The expertise in managing, operating and installing the computers.
More job opportunities to make a successful future.
BSIT Universities in pakistan
BSIT is a four years degree program with a total of 8 semesters. There are many universities in Lahore, Karachi, Islamabad, and Multan that are offering the BSIT program.BSIT universities are highly in demand in Pakistan as it prepares graduates to take challenging roles in the information technology field. BSIT universities try to teach the electronic strategies of business to increase productivity.Some of the top universities of Bachelor of Science in information technology are Punjab university Lahore, Superior University, Sir Syed University Karachi, Comsats University Islamabad, Air University Multan, and Arfa Katim University Lahore are popular BSIT Universities in pakistan
BSIT Admissions 2022
Interested students can get admission to the well-known and popular universities in Pakistan. BS information technology is the most demanding degree program nowadays. Most of the BSIT admissions 2022 are opned in the fall session but some universities also offer spring BSIT admissions. There are many universities in pakistan that are offering BSIT admissions in Lahore, Karachi, Islamabad, Multan
BSIT Career
BSIT is the career build degree of studies in Pakistan. It is the world of computers and experts of computers can hold a healthy and successful career. BSIT graduates don't need to worry because there are many jobs for IT graduates in public or private IT companies where they can get strong and highly paid jobs after BSIT.
BS Information Technology