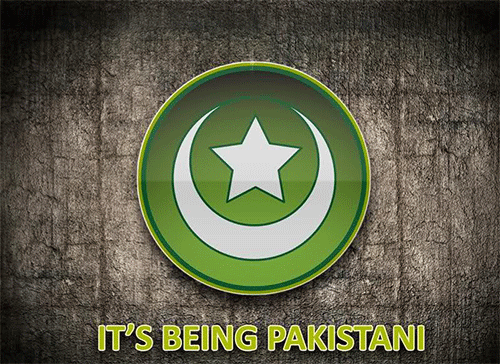 Gone are those days when accomplishing an achievement was mattered with age. Undoubtedly Pakistan is a country that is full of talent. Mainly it is a state where the creative talent surpasses potentials, where each year new academic records are set and then broken plus the Nobel prizes are won at an extremely young age.
So out today's topic is about those genius persons who have made their country (Pakistan) proud of them, no matter that in which part of the world they are.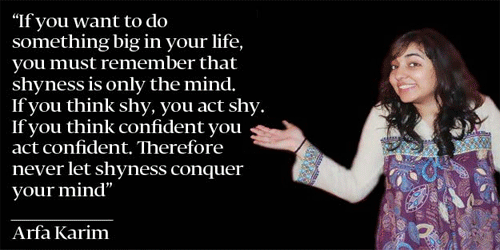 Arfa Karim Randhawa:
o The Youngest Microsoft Specialized Professional
o Age: 9 years
Arfa Karim, the computer expert, she became the youngest MSP when she was just 9-years-old. This young girl from Pakistan became an instant inspiration for a lot of other children. Arfa represented Pakistan in numerous international forums like, TechEd Developers Conference.
Arfa was invited by Bill Gates to the Microsoft head office in the US. In 2010, Arfa passed away after she suffered a cardiac arrest. No doubt that the whole country is proud of her.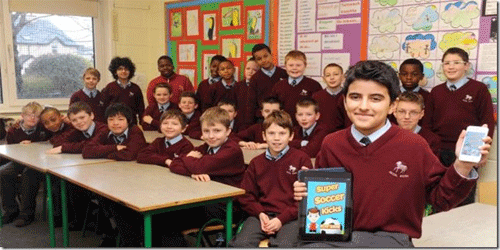 Haris Khan
o The Young Smartphone Developer
o Age: 11 Years
Following the footprints of Arfa, Haris Khan has been rewarded along with the title of "Youngest Smartphone Developer" after his first app entitled as "Super Soccer Kick" that was launched at the Apple iTunes last year in February. He was born in Germany and by civilization he is a Pakistani, we are sure Haris Khan will have a bright future and for this we wish him Good Luck!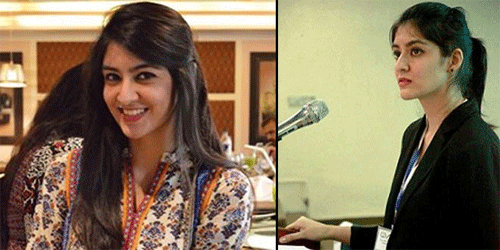 Aaima Asad
The Highest Achiever in LLB (Hons)
Aaima Asad has proven to be the freshest prodigy all through her academic year. The intelligence of Aaima was well-renowned in her brilliant result that she produced during her academic years at PCL.
Her final results made everyone proud of her because she obtained first position and she was also declared as the highest scorer in the papers together with other 10 international students. She is absolutely going to be an exceptional contribution to our legal sector.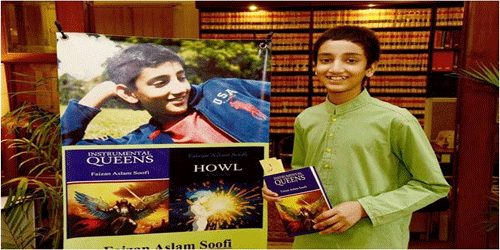 Faizan Aslam Soofi
o Youngest Writer
o Age: 11 Years
Faizan Aslam Soofi is another outstanding name added to this list. This student is studying in Aitchison College in grade seven and has written a lot of short stories. Faizi has distinguished himself in short fiction by printing a novel previously entitaled as "The Howl", however his recent third book was published just few days back named as "Instrumental Queen". Faizan Aslam Soofi is an exceptional student writer along with tremendous talent; we really hope to see his more books coming out.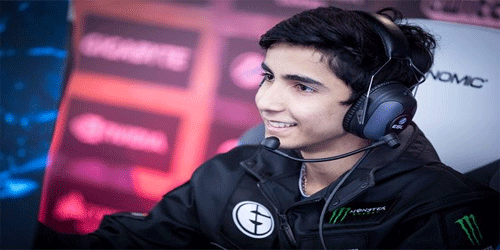 Sumail Hassan Syed
o The Winner Of DOTA 2 Asian Championship
o Age: 15 Years
Who says that playing video games is wastage of time? Sumail Hassan Syed has proved that it is not. This 15-years-old young boy is world famous now after being enlisted by "Evil Geniuses" the biggest sports team. The team won $1.2 million in scoring the second position in the challenge and Sumail had played the main role in it. Way to Sumail Hassan Syed.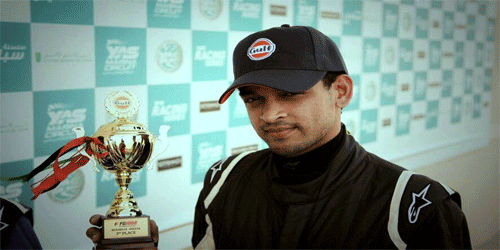 Saad Ali
o Only Certified Pakistani Formula 1 Racer and Winner
o Age: 18 Years
This 18-years-old young boy Saad Ali had a pretty clear sight of what he wants and how he wants it. He knew that in order to make his place in the competing world he had to make himself the share of Formula One team and he made it very clear to the world that if Pakistani wished to do something they make a way for it. Well Done!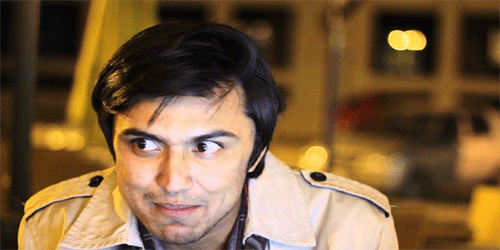 Syed Muzammil Hassan Zaidi
Founder Of LolzStudios
Muzammil Hassan Zaidi another Pakistani who is the founder of LolzStudios. This young boy is a dedicated youngster who is desirous to make a difference in the world by using a unique but common way of relating together with the masses to make a strong change in the way of their thinking as well as spreading peace.
He is acknowledged all over the globe by various international newsources such as CBSNews, MSNLive and HuffingPost. He will soon be starting the first Digital Network and Studio in Islamabad.
University Of Management And Technology Umt Lahore
249 Articles
171 Articles
79 Articles
Punjab University PU Lahore
57 Articles
Punjab University College Of Information Technology Lahore
56 Articles
Allama Iqbal Open University Aiou Islamabad
55 Articles