Being a student, everyone wants to get good grades whether it is because of social pressure or personal commitments. Good grades not only provides you a good chance to be shortlisted in a job interview but also gives you self-efficacy and confidence. Here are some study tips that can help you get good grades in exams.
1. Start Studying Early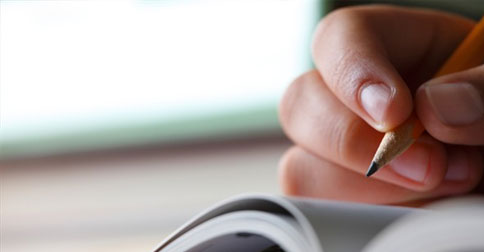 If you are so keen to get good grades you should not wait till the exam day for its preparation rather you should start studying early. You should have enough days for the preparation as well as revision. So it is better to start studying ten or fifteen days early for the best results.
2. Create a Learning Environment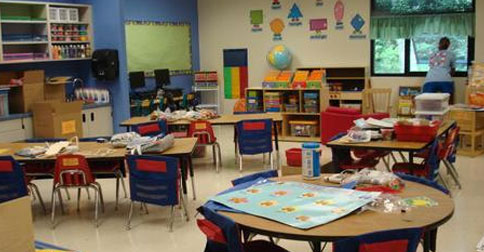 Make full environment that is compatible with the learning aptitude. Make a room setting in which you feel comfortable while studying so that you may learn in best manner without thinking it a hard job.
3. Make Schedule and Time Tables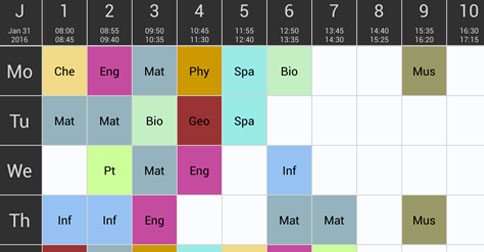 For each subject you should make a schedule and proper timetable in which the segregation of full syllabus is done in an easy and convenient way. By making time table, you will not only save time but would be able to cover the whole syllabus well before exam date in an effective way. It would be even better to have a schedule of revision or test session in your time table for best results.
4. Choose the Time when You Can Concentrate the Best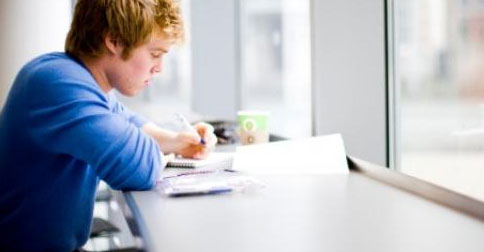 Select that time of the day when you feel concentrated in your tasks. Indeed that time would be best to get best outcomes as you will be focused and would get the concept more easily and can grab the things in an easy manner. So time selection is very important while planning for studying.
5. Form an Effective Study Group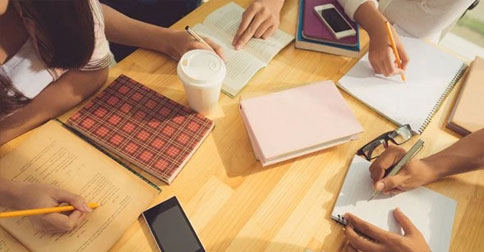 You may get help in the form of your study groups based upon your class fellows or friend or mix of both. Study groups can solve so many problems and confusions that persists in your mind during the routine lectures or classes. But one thing should be taken care of while making study groups that you may make different study groups for different subjects but those groups should be effective and workable.
6. Read the Text books and Related Material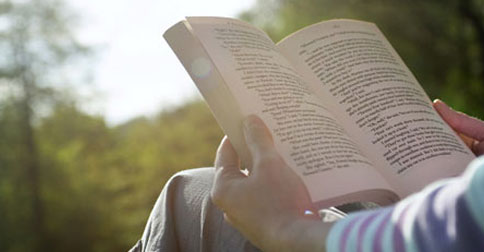 During studying the lectures, do not forget to read the text books and related material so that it may help you getting the best idea and concept of the topic under discussed. You may get help from internet as well to browse for related material to make the concepts clear.
7. Take the Good Notes
While reading books and related material, do not forget to take the good notes. You may make notes in a way that suits you. The benefit of taking notes during studying is that during revision session, you keep an eye on those notes and you can remind the concepts.
8. Participate in Class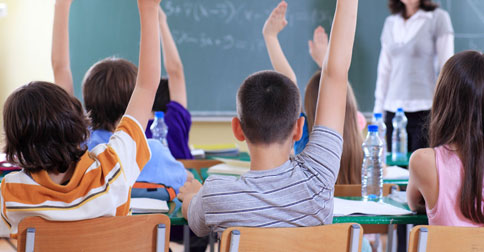 Best way to get good grades is to get the concept of topic and this can be done in an easy way through participating in the class during lecture. It is best to ask question from the respective teacher or tutor in case of any confusion. In this way you get your concept clear right before leaving the class which is a good practice to get good grades.
9. Be Regular and do not miss any Lecture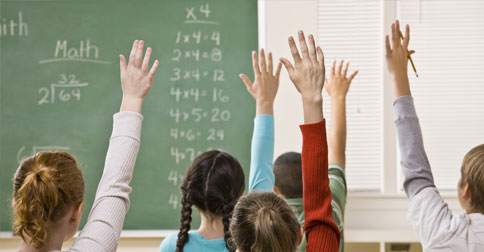 Another important way to get good grades is to remain regular and punctual in all the lectures. If you miss any lecture, you miss the opportunity to get the concept from tutor in that way it may become difficult to get the concept.
University Of Management And Technology Umt Lahore
249 Articles
171 Articles
79 Articles
Punjab University PU Lahore
57 Articles
Punjab University College Of Information Technology Lahore
56 Articles
Allama Iqbal Open University Aiou Islamabad
55 Articles