The trend of studying abroad is growing day by day. Every year about ten thousand student visas are granted from Pakistan. It shows that the inclination of studying abroad is congruently prevailing in Pakistan as in the other territories of the world. According to a latest research, world's international student's estimation reached 4.3 million in 2011-12, that was 1.3 million in 1990 It means people are willing to achieve high quality education and for this they are ready to leave their homeland happily.
In spite of of such a trend ,there are still certain myths associated with studying abroad concept and Pakistani parents are still obscure to send their child abroad for higher studies. Let's get these myth debunked.
MYTH1:
Only wealthy people can afford studying abroad: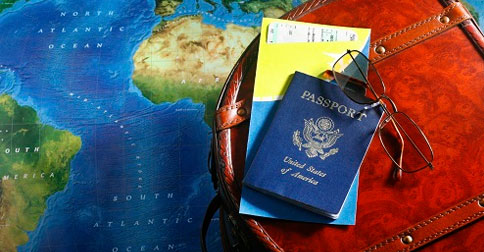 Studying abroad is expensive; nevertheless, everybody can enjoy the opportunity via several scholarship programs. international universities offers such scholarships to benefit intelligent and eligible middle class student applying in a foreign university .Sometimes the cost of studying in a local private university is quite parallel to an international university expenses. Smart students can also hunt for the federal and provincial financial aids to study abroad.
Genuine Evidence:
PEEF aids poor students to study Abroad
https://pakobserver.net/peef-enables-poor-students-to-study-in-intl-universities/
A fresh breeze blows in the Punjab academic sector by this recent news .The news stated that Chief Minister Punjab, has shown keen interest in promoting young students from low-earner's background. Chief Minister has granted Punjab Education Endowment Fund (PEEF) to such students and now they can avail the opportunity of traveling abroad to study in top global universities. This sum will assist over two hundred thousand students across the Punjab. Fortunately, one thousand nine hundred and fifteen students of the Islamia University of Bahawalpur have received a worth of Rs.270 million PEEF scholarships.
MYTH 2
Only graduate students can Study abroad: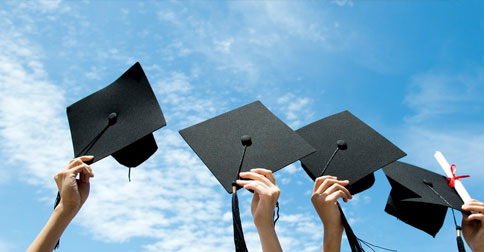 Generally, this is a concept that you can study abroad after your graduation in order to complete your master degree. Most Pakistani middle class family considers that their child is not eligible or can't afford his undergraduate studies abroad. This is a wrong conception and it's upon your choice whether or not to study abroad in your undergraduate years.
Genuine Evidence:
103 students to leave for US under exchange programme
https://dailytimes.com.pk/pakistan/10-Dec-16/103-students-to-leave-for-us-under-exchange-programme
103 Pakistani students were all set to fly US under an exchange program. The Global Undergraduate Exchange Program (Global UGRAD) is an undergraduate study USA program funded by the US government and administered by the US Educational Foundation in Pakistan (USEFP). It is an academic program for young leaders from low-income populations. Launched in 2010, this program benefits more than 1,000 Pakistani student's participants from all four provinces as well as Kashmir, Gilgit-Baltistan, and FATA. The academic fields in which such undergraduate students are studying are assorted like literature, natural sciences, humanities, business administration and engineering.
Myth 3
Pakistani students will forget their cultural integrities: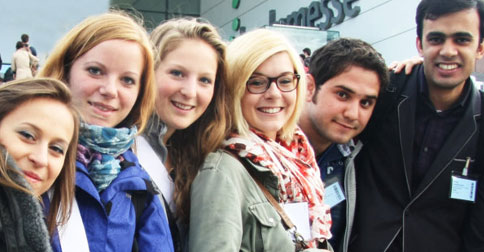 Pakistani parents are afraid of sending their children abroad as many of them think that their children will adopt the western culture and would forget about their own culture and customs. This is a wrong idea as there are numerous Pakistani students in foreign university who are working as cultural ambassadors.
Genuine Evidence:
Study abroad and cultural perspective
https://college.usatoday.com/2016/11/22/voices-you-dont-have-to-study-abroad-to-get-cultural-perspective
Abdullah Sherazi, a mechanical engineering student from Pakistan, studying at the University of Massachusetts-Lowell is a real ambassador of his culture and heritage. He has recently stated that he thought people have misapprehensions about Pakistan—they are unaware about the diverse culture or landscape of Pakistan. As a Pakistani student he feels the responsibility as a national of Pakistan, is not only to clear the doubts about Pakistani people and lifestyle, but to also portray Pakistan with its real cultural existence and people. This is why he is involved in Pakistani Students Association UMass Lowell chapter—to find those prospects which can highlight Pakistani culture clearly on an international student's forum.
VIDEO LINKS:
https://www.youtube.com/watch?v=tjpDRjIEasI
https://www.youtube.com/watch?v=aPyszX_-NwM
University Of Management And Technology Umt Lahore
249 Articles
171 Articles
79 Articles
Punjab University PU Lahore
57 Articles
Punjab University College Of Information Technology Lahore
56 Articles
Allama Iqbal Open University Aiou Islamabad
55 Articles