Students nowadays, you might be enjoying your after exam holidays. Have fun! You really deserve it but there are still many students who have to sacrifice this fun filled time to prepare for their aptitude tests and interview for university or other institutional admissions. Attending an academic test would not be difficult as you have recently studied your curriculum and the lessons are still fresh in your mind.
However, if you have to go through an interview process then it's time to think and prepare as a consolidated interview demands smart candidates .The interviewer will not only analyze your academic knowledge but also keep a vigilant eye upon how you carry yourself.
Practice before the session:
In order to gain success in the interview you need a practice to make sure the interviewer that you are the perfect candidate for admission or the job with all required abilities. This practice comprises how you showcase your determination towards the admission, how sound are you for the admission and how you meet their academic and skills requirements.
The Framework of an interview:
The formula for an admission interview is not unique. Generally it focused the traditional pattern. The key elements are proper dressing, facial expressions like smiling, correct posture, command on bartering tactics etc. Knowing these simple few strategies will surprisingly put you in the preferred list.
Students do a mistake by taking these common approaches as for granted. The strategies of perfect interview deliverance should be learned well before stepping in the interview chamber.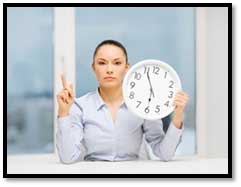 1. Arrive on time:
Being on time expresses your personal traits and build-up your reputation in front of the interview panel. Attending the interview on the given time exhibits that you are quite responsible towards the assigned tasks.
Many examiners assess that if you are late for the interview, you may never show up on time for your classes .Therefore one day before the interview Catch the directions of the location, and get out before time on the interview day so you have more than enough time to land early. As your name is called take a pause, reassemble your views, and then open the chamber's door a minute early.
To avoid traffic congestion or other unseen mishaps check the vehicle which you are riding and the most important thing, wake up early. For unavoidable delays, Contact the interviewer in advance by a phone call or text message and reschedule your interview.
2. Display the most presentable appearance:

Interview session is the event where you have to be considerate about your appearance. Remember your appearance speaks in the first few seconds when you are just introduced to the interviewer. Try to display your personal hygiene as much as possible.
Dress up gracefully in a formal and neat dress. Try to dress up according to the culture of the institution you are seeking admission. Whether it is traditional or modish, decency should be maintained.
Some valid style authorities have mentioned:
'Research shows that most decisions are made during the first two minutes of an interview. Physical appearance counts for 55% of the first impression, and only 7% depends on what you actually say'
Don't forget to try your clothes the day before. Iron them polish your shoes, and organize everything before- hand.

Select smart and comfortable apparel.

Foot wear should co-ordinates your outfit.

If you are confused take suggestions from reliable sources.
3. Regulate your voice: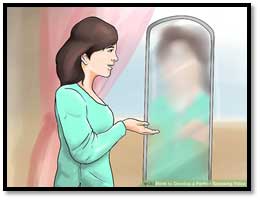 Another most important thing to practice is the level of your speaking tone. Practice speaking in a measured range of tones. Try to take intermittent pauses while speaking; this avoids emitting the wrong words.
Besides the verbal communication, your Body language displays half of the communiqué. Moving or shaking hands put a bad impression to the interviewer. Practice movements in front of a mirror a week before the interview session. Take help from internet videos and turn it mute to learn the right postures.
These stated strategies are just the primary elements to prepare for an interview session. You have to research deep for the whole session and keep focusing on confidence, smartness and the right exhibition of all your talents in front of the interview panel.
USEFUL LINKS:
Graduate School Admissions Interview: Dos and Don'ts
https://www.thoughtco.com/graduate-school-admissions-interview-dos-and-donts-1686243
University Of Management And Technology Umt Lahore
249 Articles
171 Articles
79 Articles
Punjab University PU Lahore
57 Articles
Punjab University College Of Information Technology Lahore
56 Articles
Allama Iqbal Open University Aiou Islamabad
55 Articles