If you doubt the importance of learning vocabulary for academic progress, just flip the pages of any renowned magazine or newspaper, you will definitely find a section reserved for vocabulary words. Those who read the world's famous magazine Reader's digest regularly, are familiar of the phrase.' It Pay's to enrich your word power'. This is a regularly published page just to enhance your vocabulary.
Vocabulary Definition: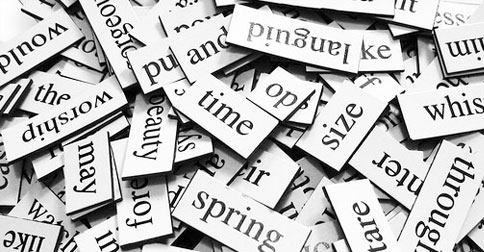 When you are pitching to learn a language, knowledge of the relevant vocabulary becomes absolutely essential. Vocabulary are simple set of words or phrases of a particular language or more technically the definition for vocabulary is stated as :a list or collection of the words or phrases of a language for a particular field usually arranged in alphabetical order and are clearly defined.
Why it is important to learn Vocabulary?
The application of sound vocabulary is necessary in communication. We need to communicate our ideas, imaginations and feelings to somebody and for this we want good words. A lengthy and irrelevant conversation does not affect the listener or reader with its real intensity.

Secondly, we need vocabulary to produce great pieces of writing .Nobody reads a news or article with just mundane words. If you are writing on a specific topic such as 'food and nutrition' or 'business management', you should know the appropriate words to put emphasis on your concept.

For undergraduate and graduate students acquaintance with the vocabulary words is vital to write their assignments and thesis properly .These words help you deliver verbal presentations where you can captivate audiences via convincing words.

Good vocabulary is the most crucial tool for aptitude exams. Moreover, this is the subject of great concern if you are attempting a test to pursue your international studies such as IELTS, GMAT, SAT etc. Every sort of internationally recognized exam assesses your verbal intelligence through synonyms and/or antonyms quizzes; therefore you have to be expert on words if you are one of the prospective candidates for these exams.

Lastly, good vocabulary creates an intellectual impression on others .If you are able to speak modish words fluently, you craft an impression of a genius. This skill will help you in interviewing practices.
Learning vocabulary needs some smart skills, a typical one-size –fits-all approach couldn't be applied here, rather a series of distinctive methods will help you to learn assorted words and phrases appropriately. Forget those notebook rows and columns or simple flash cards, and try something new to comprehend the language.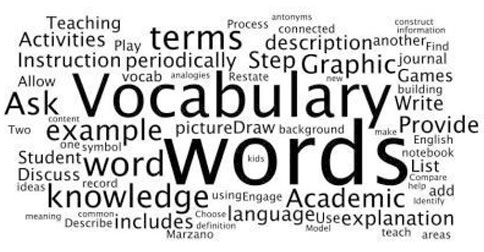 5 Tips from Language Experts to learn vocabulary effectively:
A language expert stresses on learning phrases rather to memorize single word. Learn groups of words that work together, For example, instead of memorizing the word "swarm" learn the phrase "a swarm of bees". Instead of remembering the verb "expect", remember the phrase "What you should expect in return". This phrase learning procedure ensures how to actually use the word in a sentence.

Another language expert from China has suggested pasting or placing the words where you'll see them as often as possible: It could be on a wall, in a notebook, on your cell phone screen etc. This strategy will help you to memorize them easily.

An expert story teller talked in his tone that by reading engaging stories according to the grade level, learners can craft expressive and sensual contexts about new vocabulary. Vocabulary can be memorized summarily, because it is associated with your favorite characters, places and relationships.

Another trendy way to get a quick access on vocabulary words are through your digital Apps. Download a reliable vocabulary app on your smart device and take the advantage of technological comforts. The automated system saves you from manual writing glitches. The vocabulary words are always available on your handy devices and you can learn them everywhere without picking a notebook.

Play Vocabulary games to develop your vocabulary leaning skills. Homophones, synonyms, root words, hundreds of options are available to play vocabulary games both on print and online. How about a scrabble championship? Sign up for a challenge just now!
University Of Management And Technology Umt Lahore
249 Articles
171 Articles
79 Articles
Punjab University PU Lahore
57 Articles
Punjab University College Of Information Technology Lahore
56 Articles
Allama Iqbal Open University Aiou Islamabad
55 Articles