One inspiring quote about self-esteem states that "A man cannot be comfortable without his own approval."
What is Self –Esteem?
Self-esteem refers to how much you respect yourself; how much positive regard you give to your own existence. Generally self-esteem and self –confidence are used as synonyms to each other .But in reality both the terms are different in many aspects. Self-confidence is that how much aware you are about your abilities. In fact both the attributes run directly proportional to each other. It means if one thing increases the other thing automatically increases and vice versa.
Self-Esteem and Academic Performances: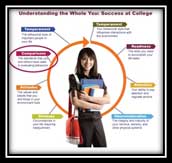 Unfortunately, average Pakistani students lack self-esteem or respect for themselves. This lead to anxiety and defeated attitudes .It has been proven that low self –esteem also counts for low academic performance.
Self-esteem also can have a marked effect on academic performance.
Low self-esteem can lessen a student's aspiration to learn

The self-pity attitude hinder the ability to focus on the lesson

Student with poor self –respect is never willing to accept challenges
Research on the relation of self-esteem and academic progress:
A study is conducted to analyze the impact of stress and self-esteem on students' academic performance in selected private universities of Pakistan. Three hundred students from different private universities of Pakistan were surveyed using random sampling technique. The findings revealed that self-esteem and stress are strongly correlated with each other and have marked effect on academic achievements.
It is revealed that first-year college students with low self-esteem show problematic behaviors, than those with higher self-esteem. Some problems include poor time management, poor study habits, and self-pity behavior. Level of self-esteem is also directly related in gaining social support, physical health and adjustment to institutional environment.
Problems associated with low self-esteem:
Problems associated with self-esteem can also lead to serious consequences. It may put the student into a state of
Depression

Malnutrition

Suicidal attempt

Being victimized by others

Extended unemployment
Tips to build-up reasonable self- Esteem: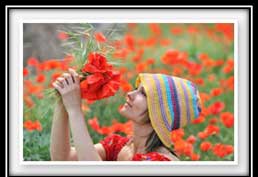 If you want to build reasonable levels of self -esteem follow the stated tips:
1. Value yourself:
The first step to realize your worth is to check your abilities and don't underestimate yourself. Try to accomplish those tasks that you think you can't do. This will increase yourself confidence and if you lose don't leave hope and try again.
2. Develop an attitude of self-acceptance:
This means valuing yourself even if you do not achieve everything you want or do not always act in the way you think you should. Try to accept that you can make mistakes and have flaws.
3. Keep a healthy and balanced lifestyle:
A balanced lifestyle brings both mental and physical well -being. Eat a balanced diet .sleep regularly, do moderate exercises and avoid bad habits.
4. Understand your inner-self:
To get over with low self -esteem problem first you have to identify the cause. Are you being criticized by others or you are receiving negative messages from your institutional surroundings. Explore the causes that contribute to low your moral and try to resolve the issues.
5. Overcome the fear of what others think of you:
If you are scared of offending people, gradually expose yourself to others by following methodologies:
Meet the offensive group for a short period of time

Try to make eye contacts while you were talking

Try to speak to at least one person whom you are scared of

Try to stay in the gathering for a bit long time
6. Take help from your passion:
To get out of the low profile discover your passion and work hard in your choice of area to get confident that you can do what you like .Once this characteristic is developed then try to get indulge in your studies and make your lessons your passion .Once you get in love with your curriculum, you will beat the fear and will explore the resources that will help you achieve high academic grades.
7. Be your own rival:
Yes you have to be your own competitor. This can be done when you deliberately put yourself in risk, therefore accept challenges and move ahead to win them.
The Perils of Too Much Self-Esteem:
The other extreme related to self- esteem is having over self- respect for oneself. Self-esteem or confidence need some reasonable level as over confidence or self-respect will lead to arrogance and people with such attitudes are seen involved in violence and other criminal activities, moreover the over confidence will ruin once personality.
University Of Management And Technology Umt Lahore
249 Articles
171 Articles
79 Articles
Punjab University PU Lahore
57 Articles
Punjab University College Of Information Technology Lahore
56 Articles
Allama Iqbal Open University Aiou Islamabad
55 Articles